News
Reflections on 2016
Wednesday, Dec 21, 2016
As head into 2017, it's time to recognize the year's milestones
In 2016, we welcomed new students and also said farewell to beloved members of the Gould family.
Here are some of the memorable moments we shared in 2016:
Bright Future In August, we welcomed a bright and diverse law school class to the Trojan Family at an orientation celebration. The Class of 2019, selected from a pool of 4,500 applicants, boasts a median LSAT of 165 and GPA of 3.76, making it among the nation's most selective. It is also a diverse class with 37 percent underrepresented minorities. Seventeen students are the first in their family to attend college.
Family Feeling We discovered that five sets of siblings were simultaneously enrolled here at USCGould. Identical twins Sarin and Talin Haroutounian '16 celebrated their own milestones this year, as they graduated from law school, earned employment (at the same firm) and passed the bar.

Identical twins Sarin and Talin Haroutounian '16 celebrated graduating law school together.
Sharing is Caring Just before Thanksgiving, Gould's Student Bar Association organized a food drive for the community. And, as finals approached, SBA President Stephanie Rector '17 shared some of her tips for getting through exams, and for staying healthy throughout the year.
Farewell to RIP Smith We were stunned at the sudden passing of Professor Edwin "Rip" Smith on Aug. 2.The USC Gould family celebrated his life in early December, at a memorial where colleagues and friends remembered him as a "path breaker," a mentor, a "relationship builder" and a scholar.
Prestigious Opportunity Dean Andrew Guzman announced that he has revamped USC Gould's clerkship program this year to encourage every student to make it a goal. For the first time in more than a decade, two tenure-track professors - Profs. Sam Erman and Abby Wood - head the committee.
Gould in the House We celebrated an election victory for Nanette Barragan '05, who will be sworn into Congress on Jan. 3. In addition, Marc Berman '08 was elected to the California State Assembly, representing the 24th Assembly District.
RECENT NEWS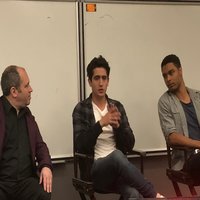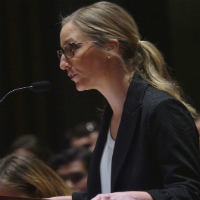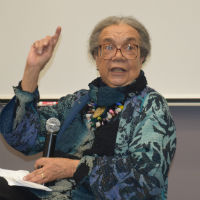 Follow the Need
April 3, 2018
Children's rights pioneer Marian Wright Edelman inspires at USC Gould