USC Immigration Clinic Launches Citizenship Initiative

USC Gould School of Law
Wednesday, September 20, 2017
Workshops help naturalize members of the Trojan Family

By Gilien Silsby
University of Southern California kicked off its free citizenship clinics this week to help students, staff, faculty and community members complete and file naturalization applications.
A team of attorneys and students with USC's Gould School of Law's Immigration Clinic is providing free legal support to assist permanent residents, who are eligible for naturalized citizenship. More than 200 members of the Trojan Family are taking part in the workshops held on the University Park campus and Health Sciences campus in East Los Angeles.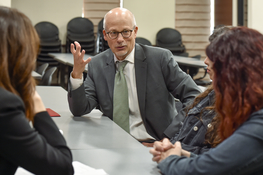 USC Gould Prof. Niels Frenzen, director of the USC Immigration Clinic
"Thanks to the support of USC, the Immigration Clinic has been able to expand our services to help more people both here on campus and in the neighboring communities," said Prof. Niels Frenzen, who is director of the Immigration Clinic.
Paula Brown, a postdoctoral fellow with USC Suzanne Dworak-Peck School of Social Work and a native of Mexico, was excited and relieved when she heard USC was hosting citizenship workshops.
"I tried to handle this process on my own and it is very intimidating," she said. "It was stressful for me to complete the paperwork while I was working on my dissertation. And, it's expensive to get attorney assistance. I am so thankful to USC for this."
As part of the process, USC is also hosting a free 12-week prep course to help with the civics and English tests for USC employees, contract employees and family members of employees or contract employee. In addition, the USC Credit Union is offering micro-loans to members of the USC community for the $725 citizenship application fee. Loans of up to $3000 are available if multiple applications are being filed for family members.
"USC is committed to this initiative. Becoming a citizen is as American as apple pie," said Martha Escutia, vice president, USC Government Relations. "We want to spread the message to the people who live throughout our communities: Don't be afraid. The USC Gould Immigration Clinic will help you with the process of becoming a citizen. I hope people take advantage of this opportunity."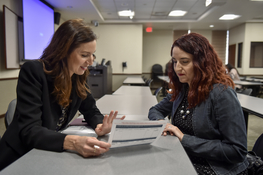 Prof. Jean Reisz, who co-teaches the Immigration Clinic, consults with client Paula Brown, a postdoctoral fellow with USC Suzanne Dworak-Peck School of Social Work.
Ana Chavez Maldonado, a junior at USC, who immigrated to Los Angeles when she was 2 years old from Guatemala, is pursuing citizenship with her mother. "I am so thankful that USC is taking the initiative in this political climate," she said.
Aga Paul, a native of Poland, and staff member at USC's International Academy, Global and Strategic Initiatives, has been investigating the citizenship process and was astounded by the high costs of hiring an attorney. "Receiving this professional assistance for free is like receiving a $3000 gift from USC."
Not only will the USC community and neighbors reap the benefits of becoming U.S. citizens, "but here at USC we will benefit with a stronger community filled with people who feel safe and who will therefore be able to make even more positive contributions to our civic discourse and economy," said Frenzen.
Read More
RECENT NEWS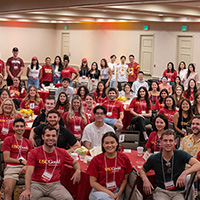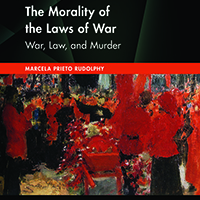 Facing the tragedy of war
September 13, 2023
Professor Marcela Prieto's new book, "The Morality of the Laws of War," argues for strengthening international law to el...