Immigration Clinic

USC Gould School of Law
Develop invaluable lawyering skills and substantive knowledge through our Immigration Clinic. The experience you gain will serve you whether you practice immigration law or choose another area for your career. Through the clinic, you will have the opportunity to represent people who seek asylum and other forms of humanitarian protection.
The clinic provides representation to adults and children from all over the world, including Mexico, Central and South America, and Africa. Each student will typically have the opportunity to work on five or six different matters, including representing clients in Immigration Court hearings or drafting appellate briefs for the Board of Immigration Appeals or U.S. Court of Appeals. Students may also work on advocacy and research projects, such as documenting conditions in immigration detention facilities or access to medical care for detained immigrants.
Clients of the USC Immigration Clinic receive free legal services, resources and information. Please support this important work by donating to the Immigration Clinic.
Watch a video highlighting the amazing work of the Immigration Clinic.
Why Choose Immigration?
Immigration is one of the most contentious issues facing society today. Experience in the field will help prepare you for career opportunities in law firms, nonprofit legal organizations, government and international organizations — both in immigration law and in a wide variety of other areas within the law. The need for immigration attorneys is expected to grow as government rules continue to change — and as people from other nations keep coming to our shores for sanctuary and a better life, to be reunited with family, or to pursue studies or business opportunities.
As a student lawyer in the clinic, you will provide pro bono representation and make a profound difference in the lives of people who have fled torture, violence, persecution, or rape and other abuse in their home countries. In some cases, your client's freedom — or life — is at stake.
Since 2001, our students have resolved more than 200 cases in Immigration Court, before the U.S. Court of Appeals, or U.S. Citizenship and Immigration Services. Clinic students have been successful in securing asylum, winning protection under the Convention Against Torture or otherwise obtaining legal status for almost every client.
Types of Cases
Most of the clinic's docket of 80-90 cases involves clients seeking asylum or other forms of humanitarian protection. Students prepare and try cases in administrative hearings before immigration judges. They file appeals and draft appellate briefs when immigration court cases are appealed to the Board of Immigration Appeals and the U.S. Court of Appeals for the Ninth Circuit. Students also represent clients seeking different types of legal status or visas from U.S. Citizenship and Immigration Services, including applications on behalf of the survivors of domestic violence pursuant to the Violence Against Women Act, visa applications for victims of crimes and applications on behalf of certain immigrants who arrived in the U.S. as young children.
Selection Process
JD students may enroll in the Immigration Clinic during their second or third year. Two or three students are also typically hired to work in the Immigration Clinic during the summer. Because of the hands-on nature of the clinic, enrollment is limited to eight to 10 students per year. A limited number of students may enroll in an advanced clinical component during their third year.
Academic Credit
The clinic is offered as a course within the JD curriculum, and you will receive academic credit. Students enroll in the clinical course for the full academic year. The goal is to provide each student the opportunity to conduct a full administrative trial before an immigration judge, including presentation of documentary evidence, presentation of lay and expert witness testimony, and legal arguments, and to work on other appellate or non-litigation matters.
Learning Outcomes
Crucial skills developed through firsthand experience representing clients include:
courtroom experience, including oral arguments, witness examination and evidentiary objections
general litigation skills, including drafting declarations, motions and briefs, conducting fact investigations, negotiating with opposing counsel and persuasive presentation of evidence
appellate brief writing
client-attorney relationship skills
client and witness interviewing skills
working with expert witnesses in developing and proving case theories
working with social workers to address other non-legal but related needs of clients
Clinical Director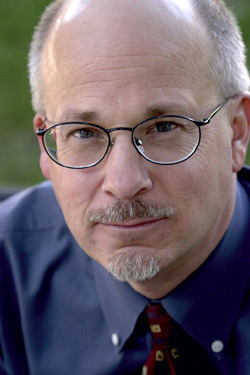 Niels Frenzen has directed the Immigration Clinic from its launch in 2000 and has spent three decades aiding immigrants and asylum seekers. He previously served as directing attorney of the Immigrants' Rights Project at Public Counsel in Los Angeles, supervising attorney at the Haitian Refugee Center in Miami and legislative coordinator of the American Civil Liberties Union of Iowa. He received his JD from Drake University Law School. He is admitted to the bars of California, Florida and Iowa, and is a member of the Law Society of England and Wales. He frequently writes and blogs about migration from Africa to Europe.
Student & Alumni Testimonials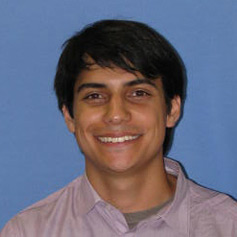 "The clinic's approach is practice-oriented and allowed me to take the lead on several cases. I learned how to develop an initial client interview into a solid legal defense."
Evan Langinger, JD '14, Attorney, Los Angeles County Public Defender's Office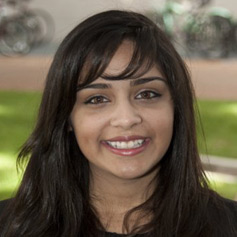 "From the very first day, I was given the responsibility of leading three immigration cases. Within the first month, I wrote a legal brief that was submitted to Immigration Court, attended a hearing in which U.S. Immigration and Customs Enforcement conceded the case based on the brief I wrote and began composing a declaration with a client on the extreme violence she had experienced in her home country."
Sehreen Ladak, JD '15, Associate, JLG Lawyers
Client Testimonials
"I would like to ... thank you for your kind assistance in making my dream come true and appreciate your professional skill. It's unforgettable. I will always be grateful and remember it."
Z.H. (Ethiopia), granted asylum, children granted derivative asylum
Clinical Professor Testimonials
"We try to get every student into court to conduct a full administrative trial. These are real clients and real judges."
Niels Frenzen, Director, USC Immigration Clinic
Immigration Clinic in the News
RECENT NEWS