Game Changer Boosts Value of New Industry
Wednesday, November 21, 2018
Sam Goldberg (JD 2006) transcends the noise to create a bonafide blockchain startup
By Carren Jao
Sam Goldberg (JD 2006)
Sam Goldberg JD '06 is a history buff who is making history.
"We have one of the very few functional live blockchain products in the world in any industry," says Goldberg. Lucidity, the startup he co-founded along with longtime partners Sam Kim and Miguel Morales, uses game-changing blockchain technology and applies it to the fast-paced digital advertising industry to reduce fraud and increase transparency — a problem that costs the industry billions of dollars a year. Lucidity was just named Blockchain Startup of 2018 by The Blocks Awards, which recognize excellence within blockchain technologies.
Goldberg found his path in a roundabout way. He first pursued medicine (along with political science) because he came from a medical family. "I didn't like it at all," says Goldberg. But his courses in advanced science allowed him to qualify for and pass the patent bar. He put this to good use clerking and then working for Simpson Thacher & Bartlett LLP. "This exposed me to a lot of tech litigation, and that's how I got into technology," says Goldberg, who also serves on the USC Goulds' Board of Councilors.
A man of infinite curiosity, Goldberg says his exposure to different fields helped him connect the dots when it came to his business. His law background comes in especially handy. "Just having a law degree helps me understand how things play out in business, for better or worse," says Goldberg. A true history lover, Goldberg asks, "How can we use history to learn from other people's mistakes?" His understanding of contracts and how businesses function has also increased exponentially.
Goldberg doesn't build the technology, but his role is equally important. It is his task to impart the value of his company's proposition to a sometimes-confused audience. "In the blockchain world, there's a lot of noise and fast money," he says. "It's attracted a lot of people who want to cash in, most notably, Long Island Iced Tea, which changed its name to Long Blockchain Company in 2017 and sent its stock price soaring nearly 500 percent, until its bluff was called."
"People can get away with saying they have blockchain apps where there is no value," Goldberg explains. "To help us stand out against all the noise, Lucidity is on the blockchain working group for the Interactive Advertising Bureau, the standardizing body for digital advertising. We have a bona fide business, including strong partnerships with both technology companies and advertisers."
Despite having access to groundbreaking technology, Goldberg stays vigilant, keeping in mind that better technology doesn't guarantee dominance in the marketplace. "It's like Betamax vs. VHS. Many people believe Betamax had the superior tech, but VHS eventually won out. Time and time again, we see that a technological product must go hand in hand with good communication." And that's where Lucidity comes in.
This article originally appeared in the Fall 2018 issue of the USC Law magazine.
RECENT NEWS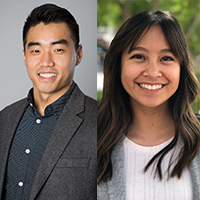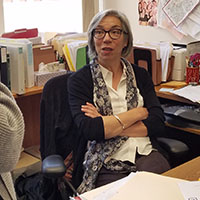 Justice Advocates
August 3, 2019
Led by Prof. Clare Pastore, practicum students work with nonprofits on civil rights, poverty, disability and access.