Meet Future Trojan Lawyer Chris Pineda
Thursday, November 29, 2018
Chris Pineda is earning his JD at USC Gould.
Learn some quick facts about one of our current first-year JD students
CHRIS PINEDA (first-year JD student), an Angeleno who created Rhymes with Reason, a platform utilizing hip-hop to teach educational lessons
HOMETOWN: Los Angeles
UNDERGRAD INSTITUTION: Brown University
COLLEGE MAJOR: Public Policy & American Institutions
PROUDEST ACHIEVEMENT: I am the first person in my extended family to attend law school.
WHY USC GOULD? When applying to law school, USC Gould was at the top of the list for many reasons. Attending USC was a childhood dream at a young age. My mother has worked at USC since the 1980s, so I grew up as part of the Trojan Family. As a first-generation student, I was drawn to Gould's First Generation Professionals program.
AREA OF INTEREST: Intellectual Property Law/ Entertainment Law/ Music Law
STUDENT ORGANIZATIONS: I am a member of Latino Law Students Association, Music Law Society, Entertainment Law Society, Aim 4 the Heart, First Generation Professionals program
PROFESSIONAL GOALS: I would like to serve as general counsel to Spotify or Apple Music after practicing at a big firm for several years. At Gould, I have a desire to build a strong network of black and brown lawyers dedicated to investing in diverse and underserved communities in Los Angeles. I believe there is a need for this kind of network in spaces that severely lack diversity such as entertainment.
RECENT NEWS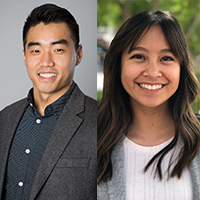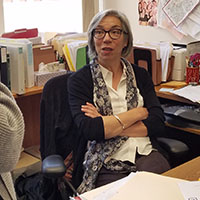 Justice Advocates
August 3, 2019
Led by Prof. Clare Pastore, practicum students work with nonprofits on civil rights, poverty, disability and access.