In memoriam: Professor Edward Kleinbard

USC Gould School of Law
Monday, June 29, 2020
Dear USC Gould Community,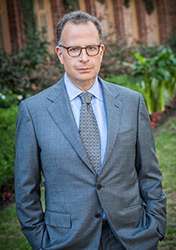 Professor Edward Kleinbard, Robert C. Packard Trustee Chair in Law
It is with great sadness that I share news of the passing of our beloved colleague and professor Edward Kleinbard, who had been bravely battling cancer for the past two years. Ed was an important member of the Gould School of Law for more than a decade, was widely regarded as one of the finest tax scholars in the country, and he was deeply respected as a passionate educator.
Prior to joining the Gould faculty in 2009, Ed enjoyed an illustrious career as one of the nation's foremost tax attorneys. After earning his law degree from Yale, Ed began at Cravath, Swaine & Moore in 1976 and went on to a successful 20-plus year tenure at Cleary, Gottlieb, Steen & Hamilton LLP (becoming partner in 1985). In 2007, Ed took on a vital leadership role at the U.S. Congress Joint Committee on Taxation, serving as Chief of Staff.
At Gould, Ed furthered the law school's distinguished and long-standing tradition of tax scholarship. He engaged in fundamental and widely cited research on capital taxation, international tax and the federal budget process. He authored an enormously influential book, We Are Better Than This: How Government Should Spend Our Money (Oxford University Press, 2014), which viewed our collective soul through the lens of fiscal and tax policy. Among his many accolades, Ed was named a 2016 International Tax Person of the Year by the nonpartisan policy organization Tax Analysts.
Colleagues at Gould will attest that Ed thought of legal scholarship as applied moral philosophy, and consider him a virtuoso practitioner of such scholarship. Ed's work viewed the details of tax doctrine and policy through the prism of moral and political philosophy. He understood that basic questions of tax are basic questions of justice and collective commitment. As a result, Ed worked tirelessly to improve our commitments.
In addition, Ed was a dedicated teacher, who believed ardently in his students' talent. He pressed them to achieve and excel academically, because he had such a staunch faith in their abilities.
Without a doubt, Ed was a tax practitioner at the highest level, a policy maker at the highest level and a legal scholar at the highest level. We were fortunate to have him as our colleague for as long as we did.
Please join us in extending our sympathies to Ed's loved ones during this difficult time. We hope to keep the Gould community apprised of future plans to celebrate Ed's life and commemorate his contributions.
Sincerely,
Dean Andrew T. Guzman
Carl Mason Franklin Chair in Law, and Professor of Law and Political Science
Read More
RECENT NEWS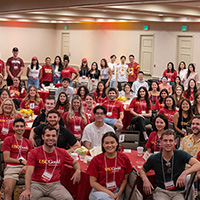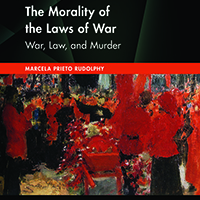 Facing the tragedy of war
September 13, 2023
Professor Marcela Prieto's new book, "The Morality of the Laws of War," argues for strengthening international law to el...