USC Post-Conviction Justice Project: Legislative Highlights

USC Gould School of Law
Friday, July 24, 2020
Throughout its 40-year history, the USC Post-Conviction Justice Project has worked closely with state legislators and criminal justice reform advocates to enact legislation establishing more equity and fairness in laws guiding sentencing and parole.
2018: PCJP co-sponsors SB 1391, which prevents the transfer of youth under the age of 16 to adult court.
2017: Gov. Jerry Brown signs into law two juvenile justice bills co-sponsored by PCJP: SB 394, extending youth offender parole eligibility to children serving life-without-parole sentences, and AB 1308, raising the age for youth offender parole eligibility to 25 years.
2015: PCJP drafts and co-sponsors SB 261, which raises the age for youth offender parole eligibility to 22 years; PCJP co-sponsors and lobbies for SB 382, revising the fitness criteria for juveniles to be transferred to adult court.
2013: PCJP co-sponsors and successfully lobbies for passage of SB 260, creating the youth offender parole process to provide an opportunity for juveniles sentenced as adults to be eligible for release on parole.
2012: After seven years of advocacy, the Fair Sentencing for Youth Act (drafted and co-sponsored by PCJP) is signed into law, creating a process for juveniles sentenced to life without the possibility of parole to petition for resentencing to a parole-eligible term.
2012: PCJP is influential in the passage of the "Sin by Silence" bills supporting survivors of intimate partner violence who are convicted of violent crimes. These include: AB 593, expanding the scope of habeas relief for individuals with a history of battering related to their crime; and AB 1593, requiring the parole board to give great weight to a history of intimate partner violence in parole suitability decisions.
2008: PCJP wins California Supreme Court landmark case In re Lawrence, redefining judicial review of parole denials, in the first decision where the Court rules in favor of a prisoner in a parole case.
2001: PCJP takes lead role in enactment of California Penal Code § 1473.5, creating habeas relief for individuals convicted of murder prior to the admissibility of expert testimony on intimate partner violence (formerly Battered Women's Syndrome) to obtain a new trial where such evidence may have resulted in a different outcome.
— Leslie Ridgeway
RECENT NEWS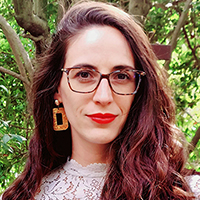 Her dream job
July 25, 2021
Background as prosecutor informs Prof. Marcela Prieto's scholarship and teaching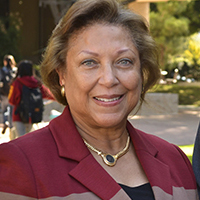 Service is in her DNA
July 25, 2021
Aulana Peters (JD 1973) continues to open the way for the next generation