Trading golf for the bench

USC Gould School of Law
Thursday, January 14, 2021
After military service and long career in health care law, Judge Charles F. Forbes skips retirement for new career
By Matthew Kredell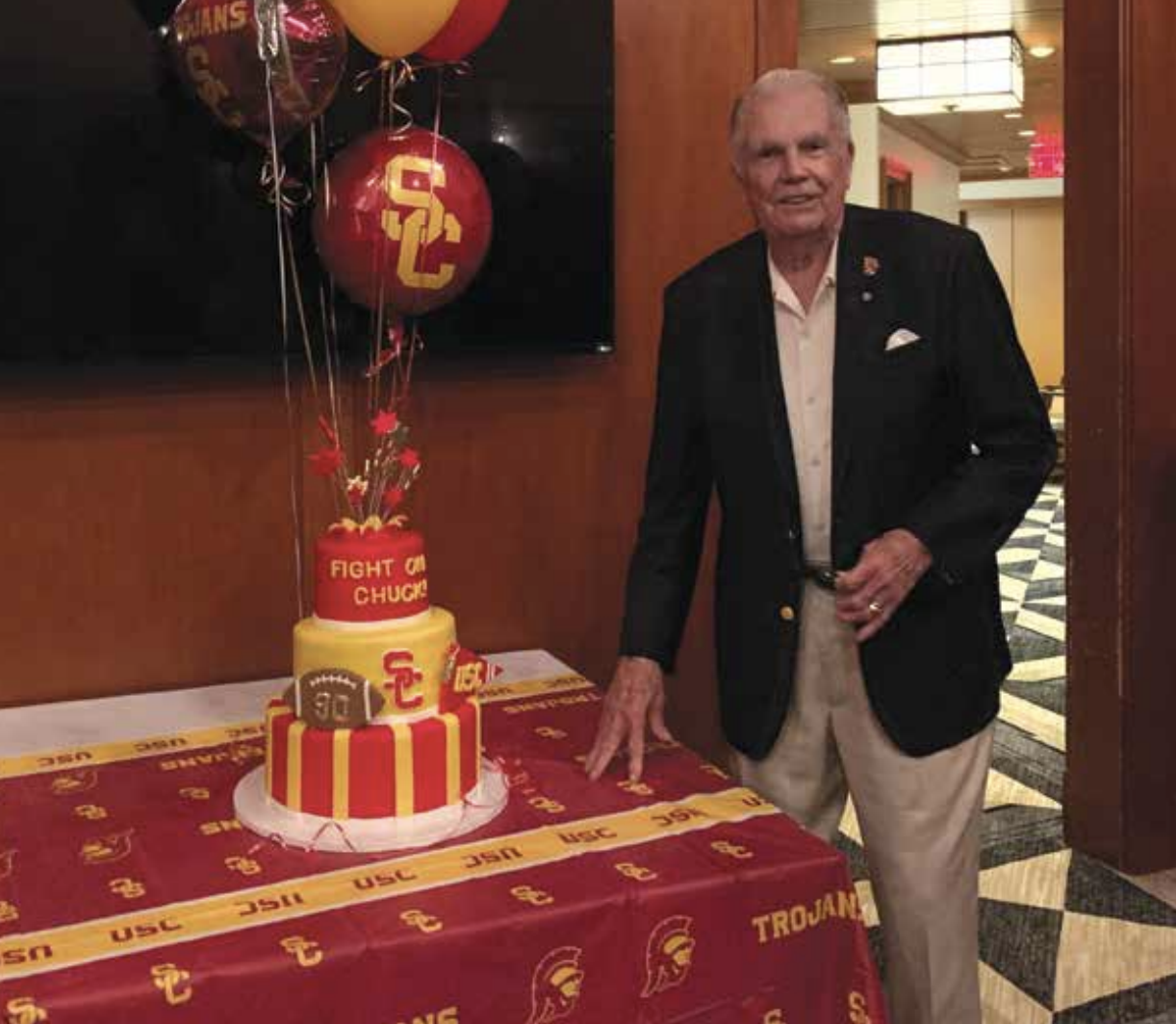 Judge Charles F. Forbes celebrating his 90th birthday in 2019 in true Trojan fashion.
Judge Charles F. Forbes (JD 1956) was born at Good Samaritan Hospital in Los Angeles on Oct. 28, 1929, one day before the stock market crash that signaled the beginning of the Great Depression.
"My father used to say that when word got out that I was born, the market crashed out of fear of what had descended upon the Earth," Forbes says with a laugh.
What followed instead were 90 years and a remarkable life that has included serving in the Korean War and being awarded the Purple Heart (he still has shrapnel in his head), 40 years providing legal representation to hospital and health care providers, coordinating major cases brought before the California Supreme Court, California Court of Appeal, U.S. Court of Appeals and Federal District Courts; and in retirement, becoming a magistrate judge in Georgia.
His interest in law resulted from a war injury. After graduating from USC in 1951 with a business degree, he was drafted into the Korean War and as an officer with the 1st Marine Aircraft Wing, sustained a shrapnel head wound from a mortar explosion. Surgery was deemed too dangerous, so he was sent home.
Back on American soil, he found inspiration at a Marine Corps school where former Marines who had become lawyers taught a course about the revised Uniform Code of Military Justice. The day after his release from active duty in 1953, he enrolled at USC Law School, graduating with his JD two-and-a-half years later and admitted to the State Bar of California on June 12, 1956.
Forbes specialized in health care law. As a partner at Los Angeles-based Musick, Peeler & Garrett LLP, he represented clients including the California Hospital Association and a number of hospitals in the state.
Highlights over his 40-year career include drafting several bills for the 1984 Summer Olympics Organizing Committee. Forbes also represented USC in negotiations with the Los Angeles County Board of Supervisors in the late 1960s, convincing the Board to withdraw its proposal to terminate malpractice insurance for interns and residents of the USC School of Medicine. Forbes also served as the first president and was a member of the board of directors for the California Society of Healthcare Attorneys.
"When I first started out, health care law wasn't so great but as time went on it became a burgeoning area," Forbes says. "For young people coming out of law school now, health care law is a career they may well be interested in. It's a career that provides a lot of potential to do good for large groups of people."
Forbes retired in 1997 and moved with his wife of 40 years, Margie, to Reynolds Lake Oconee near Greensboro, Ga., across the country from daughters Cathleen Smith and Lisa Galloway, teachers who raised their families in Southern California. He went for the golf courses, but he soon lost interest in golf and signed up to serve on the board of a local hospital. There, he met Judge LaVerne Ogletree, the probate judge and chief magistrate judge for Greene County. He was intrigued when she asked if he might want to become a magistrate judge.
Forbes' USC law classmates include former California State Assemblywoman, U.S. Congresswoman and Los Angeles County Board of Supervisors member Yvonne Braithwaite Burke; Marcus Kaufman, a California Supreme Court justice; Orville Armstrong, a justice of a California Court of Appeal; John Argue, a prominent attorney who was key to bringing the 1984 Olympics to Los Angeles; and Chuck Wiggins, a U.S. House of Representative and judge for the U.S. Ninth Circuit Court of Appeals. He realized he had a chance, even at an older age, to make a similar impact.
"Any time we had a reunion or social gathering, I always referred to them as 'judge' and 'your honor' out of respect," Forbes says. "I thought if I could be a magistrate judge, the lowest court on the judiciary scale, I could be a judge too. It does wonders for my ego when people call me a judge. I admit it."
After taking two courses at the University of Georgia to qualify since he had not been admitted to practice in Georgia, he began serving in 2008. He's on call every other week to determine the issuance of arrest and search warrants. He confers with law enforcement officers and determines if there is probable cause for the warrant.
Moving to Georgia also led to a nostalgic acquaintance with the grandson of one of his teachers. Michael Burby (BA 1990), who had a vacation home near Forbes, met Forbes at a dinner party and discovered that Forbes was a student of his grandfather, William, USC Gould's second full-time faculty member who taught there for 38 years. A friendship developed, with Burby and his wife Nori helping throw Forbes a 90th birthday party last year, complete with a USC Trojan cake.
"He's just an amazing storyteller — the best I've ever met," Burby said. "I can only imagine what it was like in the courtroom if you were on a jury."
RECENT NEWS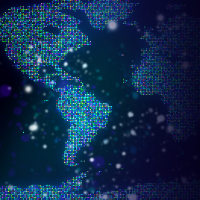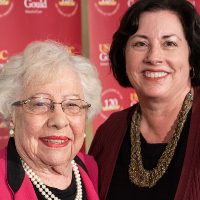 School's in for this alum
June 10, 2021
Lisa Kloppenberg (JD 1987) follows influence of Judge Dorothy Nelson to career in academia