Advocate for Indigenous Rights

USC Gould School of Law
Monday, April 18, 2022
Alumni Spotlight: Breann Swann Nu'uhiwa (JD 2004)
By Diane Krieger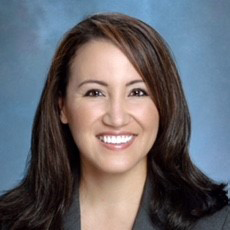 Breann Swann Nu'uhiwa (JD 2004), Senior Counsel, U.S. Senate Committee on Indian Affairs
How did an aspiring fiction writer from Hawai'i go on to graduate from the USC Gould School of Law and become a leading resource on Tribal law?
It all started in
Professor Ron Garet's
constitutional law class, says Breann Swann Nu'uhiwa (JD 2004), who last May joined the U.S. Senate Committee on Indian Affairs as senior counsel for the majority.
Twenty years earlier, Nu'uhiwa had come to USC thinking she might pursue sports law. But a dissertation assignment under Garet's supervision was a turning point. Her topic: proposed Tribal law provisions in amending the 1994 Violence Against Women Act (VAWA).
"Actually, today was a full-circle moment for me," she says, speaking on a Zoom call from the Hart Senate Office Building in Washington, D.C. "Members of our staff," she explains, "were over at the White House as President Biden delivered his remarks on the reauthorization of VAWA, which he just signed into law [March 15]."
From writing her dissertation back in 2004 "to going through this long and winding road of my career, and now getting to contribute to the actual legislation…I'm just over the moon," she says.
Nu'uhiwa had a hand in the final stages of drafting a key portion of the 2022 VAWA reauthorization—the part that expands special criminal jurisdiction of Tribal courts over non-Native perpetrators of sexual assault, child abuse, stalking and sex trafficking on Tribal lands. Under the previous law, certain perpetrators and ancillary charges fell into a gray area of jurisdiction. With the new amendments, Tribal courts can take a more comprehensive approach and rely less on state or federal partners to prosecute charges.
Path to Advocacy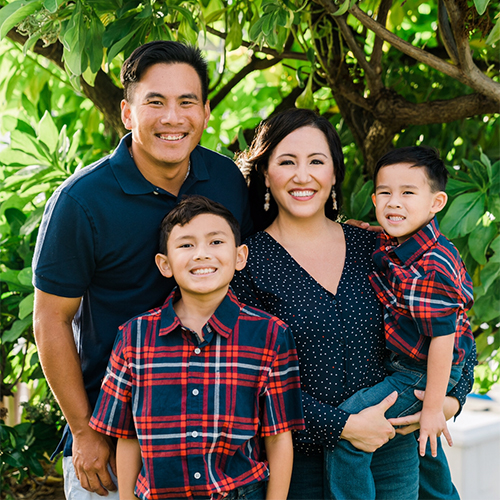 Nu'uhiwa with her family
It's no exaggeration to describe Nu'uhiwa's journey as "a long and winding road."
A Yale graduate originally from the Honolulu suburb of Pearl City, she'd chosen a Southern California law school to be closer to home. At Gould, Nu'uhiwa got involved in student government through the Student Bar Association. She was executive editor of the Interdisciplinary Law Journal, and joined La Raza (now the Latinx Law Students Association), the Asian Pacific American Law Student Association, even the Middle Eastern South Asian Law Student Association, "because my best friend is Armenian," she says, smiling.
"I had all these networks of wonderful people who really helped me to grow as a person and a professional, and who I consider to be great friends to this day," she says.
Though she is not of Hawaiian ancestry, her island roots go back four generations. "My great-grandparents were Puerto Rican and Okinawan plantation laborers brought over to work in the sugar cane and pineapple fields," Nu'uhiwa says. Her paternal grandfather was an Irish-American sailor who married her grandmother, an Okinawan woman, while stationed at Pearl Harbor.
From early childhood, she was surrounded by Hawaiian language, culture and politics through the hula community, which stood at the center of the Native Hawaiian cultural renaissance and growing movement to affirm Native Hawaiian legal rights. Her halau performed at numerous protests during the centennial of the overthrow of the Hawaiian Kingdom.
Nu'uhiwa was identified as gifted and attended the renowned Punahou School, President Barack Obama's alma mater. A first-generation student, she was admitted to Yale, where she majored in English, thinking to become a writer. Her dad—a retired police officer who now runs a small jewelry business—encouraged her to choose a more practical profession, which brought Nu'uhiwa to law school.
After finishing USC Gould, she was an associate with Thelen LLP focusing on labor and employment law. Three years later, she decided to go back to school, enrolling in the LLM program in Tribal policy, law and government at Arizona State University.
Her labor law experience helped her land a job with the Salt River Pima-Maricopa Indian community in Scottsdale. There, she brushed up against all aspects of Tribal law: gaming, housing, education, water issues, cultural resource protection, and more.
In 2011, Nu'uhiwa returned to Honolulu to work for the Office of Hawaiian Affairs, a semi-autonomous trust that advocates for Native Hawaiians at the local, state and federal level. She also started teaching at the University of Hawaii, where she developed courses in federal Indian law and Native law and policy.
Two years later, Nu'uhiwa came back to Los Angeles as an associate in the labor and employment group of Reed Smith LLP. While there, she founded the firm's Native Nations Team.
In 2015, she left private practice to accept a job with the Pechanga Band of Luiseño Indians in Temecula. As senior associate general counsel, she spent the next six years advising the tribal government and its business entities on all aspects of the law.
In May 2021, she pulled up stakes once more to assume her current role as majority senior counsel to the U.S. Senate Committee on Indian Affairs. Chaired by Sen. Brian Schatz of Hawaii, the committee oversees any matter that impacts Tribal communities. Nu'uhiwa is part of an eight-person team of lawyers and policy analysts who research, advise and draft language on topics that run the gamut from broadband infrastructure to USDA programs to violence against women.
"The day-to-day work we do is fascinating. There's never a dull moment," Nu'uhiwa says. She's grateful to her husband, Kupono Nu'uhiwa, who has "graciously let me pursue all these exciting career opportunities" that took the couple and their sons Noah, 10, and James, 6, to six different cities before settling in their current home in Bethesda, Maryland.
Nu'uhiwa had once imagined herself writing fiction. Twenty years later, she reflects, "I don't write what I thought I'd be writing, but I write every day. I write the laws of the United States of America, which is wild. I feel very fortunate."
Read More
RECENT NEWS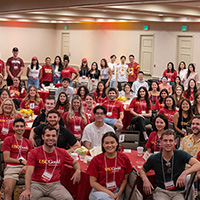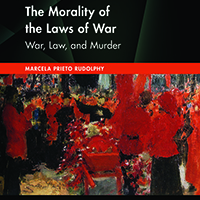 Facing the tragedy of war
September 13, 2023
Professor Marcela Prieto's new book, "The Morality of the Laws of War," argues for strengthening international law to el...