Gould professor first in Southern California honored for excellence in teaching natural resources law

USC Gould School of Law
Thursday, August 4, 2022
Professor Robin Craig receives award from Foundation for Natural Resources and Energy Law
By Yulia Nakagome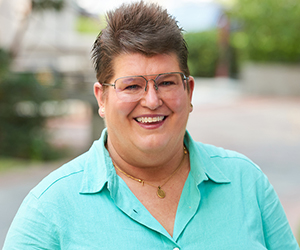 Professor Robin Craig was recognized with the highest teaching honor granted by the Foundation for Natural Resources and Energy Law.
Professor
Robin Craig
is the first USC professor and first professor in Southern California to be honored by the Foundation for Natural Resources and Energy Law with the 2022 Clyde O. Martz Teaching Award — the highest teaching honor granted by the Foundation.
The award was announced at the foundation's 68th annual Natural Resources and Energy Law Institute in late July. The award, named for the Foundation's eighth president, recognizes excellence in teaching natural resources law. Other qualities of teaching, including a broad understanding of the law, mentoring of students and an innovative style in the classroom, are also considered.
"What I love about teaching environmental law is showing students how 50-year-old statutes can be used to deal with contemporary problems like climate change, with help from the common law," said Craig. "The subject is creative problem-solving at its best -- with fairly high stakes for the planet."
Past honorees include the late Stanford Law School Professor Emeritus Howard Williams, a leading authority on oil and gas law; award-winning author Professor Robert Glennon of University of Arizona Law; and the late Federico "Fred" Cheever of the University of Denver Sturm college of Law, co-author of an influential casebook on natural resources.
"It was both a profound surprise and a great honor to be chosen for this award," Craig said. "I have been active in the foundation (formerly the Rocky Mountain Mineral Law Foundation) for several years and have long appreciated its support of environmental, natural resources, and energy law professors."
Read More
RECENT NEWS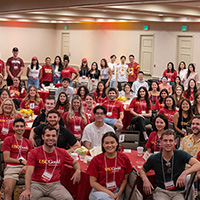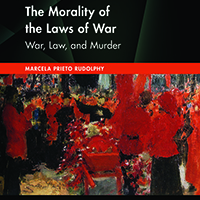 Facing the tragedy of war
September 13, 2023
Professor Marcela Prieto's new book, "The Morality of the Laws of War," argues for strengthening international law to el...