The C. David Molina First Generation Professionals Program celebrates five years of jump-starting careers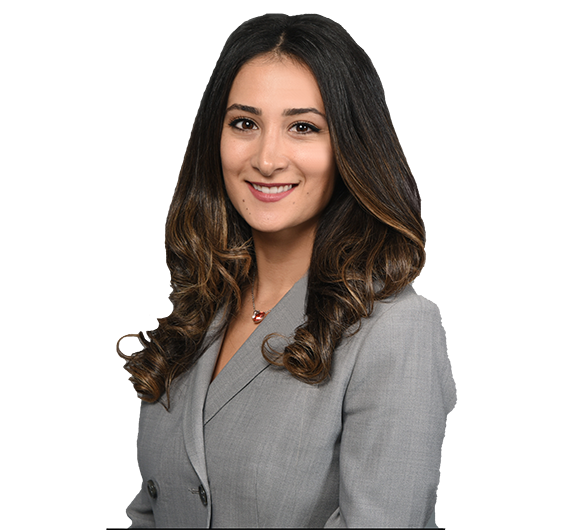 Vanuhi "Vannie" Karapetian
Vanuhi "Vannie" Karapetian (JD 2018) will never forget hearing USC Gould Professor Camille Gear Rich tell her and other first-generation students, "You belong at this school."
Karapetian, then a 1L, recalls Rich's encouraging words: "You didn't get in by accident. You're entitled to ask questions to your professors. You belong here just as much as everybody else does."
Professor Rich knows exactly how I feel, she thought, and realizing that everyone in the room experienced "impostor syndrome," something shifted. "It was relieving, almost cathartic," she says.
After Rich's talk, Karapetian, today an associate at K&L Gates LLP in Los Angeles, became a regular at events hosted by USC Gould's C. David Molina First Generation Professionals (FGP) Program. She served on the executive board as a 3L and mentors other students with her background.
Launched in 2015, the FGP program at USC Gould celebrated its fifth year in fall 2021. The program provides services to 142 students facing unique challenges ranging from socio-economic burdens to a lack of familiarity with the professional world. FGP emphasizes inclusivity with seminars on topics like resume writing, interview skills and "Dressing the Part," as well as networking and mentorships.
2L Vanasis Ohanian, current FGP co-president and a mentee of Karapetian, says, "Mentorship is everything. I really appreciated having someone there who was genuinely invested in me and my success."
She benefitted from Karapetian's feedback on her cover letter and resume, and from interview advice as she successfully pursued a summer internship with Simpson Thacher & Bartlett LLP in L.A. She has since been named as the firm's 2L Diversity Fellow, a position that comes with a $50,000 scholarship.
Ohanian made it her goal as FGP co-president "to take the program to the next level." Events this year include "networking as an FGP student" and a panel featuring attorneys, mediators and arbitrators from 10 different firms who introduced their practice areas and stayed for a Q&A. At the beginning of each semester, 1Ls could also attend panels where top-performing 2Ls shared tips on everything from how to excel in a class of a specific professor, preparing for class and taking notes. Holding the event at the beginning of the year, Ohanian says, has allowed students "to kill it from the start."
Initiated by Dean Andrew Guzman, the FGP program was one of the first in the country to be officially sponsored by a law school administration and immediately drew backing from alumni and the wider Trojan network.
Judge Michael C. Kelley at the Los Angeles County Superior Court, who serves on the USC Gould Board of Councilors and earned his B.A. from USC, is a strong supporter of FGP, in part because he sympathizes with students' fears of not measuring up. "I was the first college graduate in my family, so I had personal experience with the self-doubt that can plague even the most successful students when they enter a top tier law school like Gould."
Kelley participates in networking events, mentors students and recruits FGP students for summer externships. His message to them is that "they need to be confident that they belong; and that they should lean on the things that brought them success so far."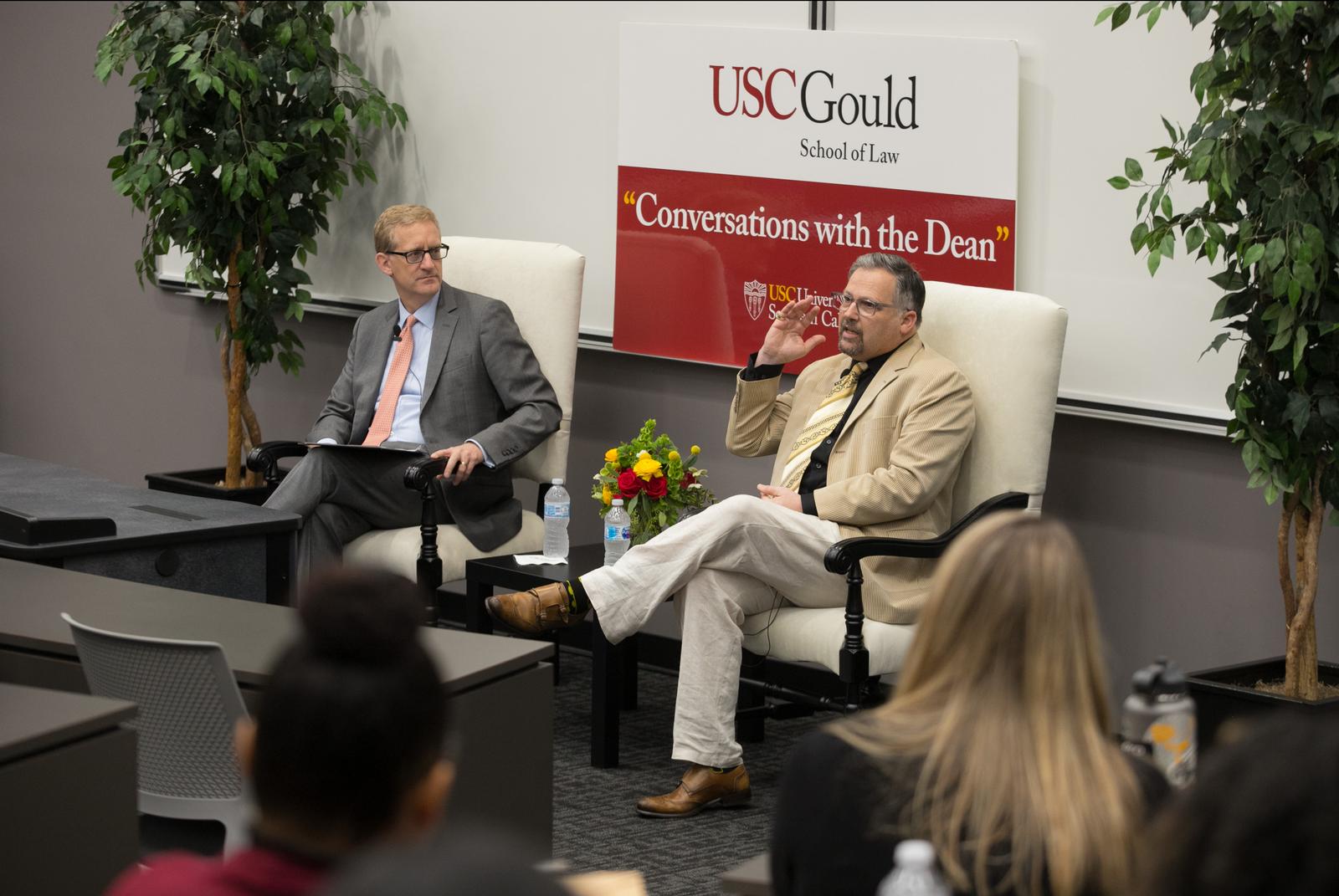 Dean Andrew Guzman with John Molina, whose $3 million donation supports the C. David Molina First Generation Professionals Program.
In addition to feeling isolated, many first-generation law students face economic pressures, and the program now awards scholarships to all entering first-year FGPs.
In 2019, FGP received a $3 million boost from John Molina (JD 1989), and was renamed in honor of the philanthropist's father. A first-generation college student and emergency room physician in Long Beach, C. David Molina established clinics making health care accessible to the lowest-income patients.
John Molina has explained his backing of the FGP program with the central role that it plays "in furthering the law school's efforts around diversity and opportunity."
His gift supports the FGP program in perpetuity and, along with it, the John Molina Scholarship Fund benefitting students from challenging socioeconomic backgrounds.
For Ohanian, the scholarship "greatly reduced the financial burden of completing my law degree." Enrolling at Gould after a two-year gap, she, like many other first-generation students, was unable to rely on her family for financial support and before receiving the scholarship, had to work to sustain herself.
Karapetian, who lived on financial aid throughout her time at USC Gould, remembers paying the rent with an FGP-sponsored $500 stipend at the end of her first semester.
"It was really helpful," she says. "People looking at a school like USC assume that the students have the financial support they need. But that's just not the case."