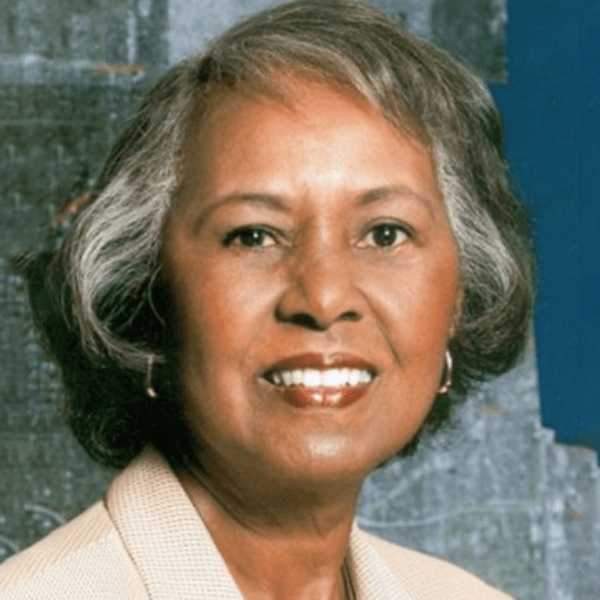 Yvonne Brathwaite Burke the first African-American woman from the West Coast to be elected to congress.
Trailblazer is a fitting term for Yvonne Brathwaite Burke, who has spent her esteemed political career breaking barriers, while adding a series of impressive "firsts" to her resume in the process.
Burke was elected to congress as the first African-American woman from the West Coast in 1972, the same year that Title IX was passed, and went on to advocate for the rights of marginalized communities and social justice causes long before the term was popular. While she achieved many historic firsts during her time in Congress, such as serving as the first female chair of the Congressional Black Caucus (CBC), she is best known for being the first congresswoman to have given birth – and been granted maternity leave – while in office after her daughter Autumn was born in 1973.
The experience put working mothers in the national spotlight with Burke as an important example of what could be done to accommodate new mothers so they wouldn't have to sacrifice their careers. "I had a good experience in Congress, I can't really complain," said Burke, who earned her law degree at USC's Gould School of Law in 1956. "I had a child while I was there and I was able to continue with my work while commuting from Los Angeles. I didn't really run into any issues that had to do with the fact that I had a small child until she reached school age and (school administrators) specifically told me I couldn't pull her out every Friday to come back to Los Angeles."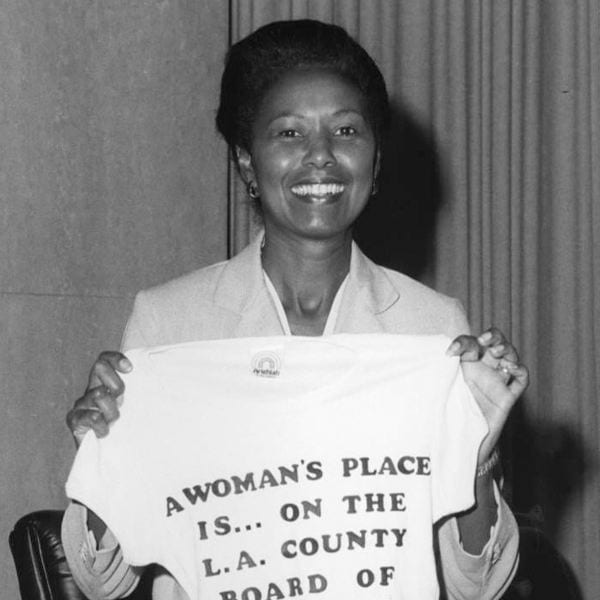 Burke was also the first female supervisor on the Los Angeles Board of Supervisors.
The challenges of raising a school-age child prompted Burke to give up her seat in Congress in 1978 and return to Los Angeles, where she narrowly lost an election for Attorney General. The next year, Governor Jerry Brown appointed her to an open seat on the Los Angeles Board of Supervisors where she was the first female and first African-American supervisor. The mostly conservative and white district voted her out of office the next year but she returned to the board in 1992 with a victory in District 2. She remained in office until her retirement in 2008.
Burke also stayed connected to USC throughout her political career, most notably as a member of the Board of Trustees, where she advocated for gender equity on the university's governing body.
She is impressed with how the university has advanced gender equity and diversity, particularly in more recent years, and how so many women have graduated from the university to take their rightful place in professions that were once reserved for men.
"USC has made tremendous strides in recent years, particularly with what you see now in terms of increasing representation of minorities within the student body, the faculty and also in the administration," Burke said, while also acknowledging that there's still work to be done. "I think we need to be sensitive to the fact that Title IX, though it may never be repealed, can be so eroded and challenged by the courts as it may not be as it is today. Our challenge is to fight, to uphold the principles and application, and never let it be ignored."
---
Visit the central Title IX celebration webpage here: https://titleixat50.usc.edu/