In the business of shaping entertainment: Jennifer Zayas

USC Gould School of Law
Wednesday, February 1, 2023
Jennifer Zayas (JD 2013) is Vice President of Business Affairs, Originals, at Hulu
By Julie Riggott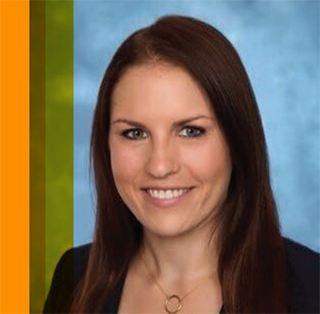 Jennifer Zayas (JD 2013) hit the ground running at USC Gould School of Law when she met her first mentor, a Columbia Pictures executive, at a 1L networking lunch. From there, she has steadily networked her way up to the job she landed nine months ago — VP of Business Affairs, Originals at Hulu.
"I would not be where I am had it not been for the people I met while a law student," says Zayas, who was president of the Entertainment Law Society at USC Gould and part of a group that partnered with graduate film students to host networking parties at the Sundance Film Festival. "I've benefited so much from their time and advice."
That's why Zayas returns to Gould for the 1L Networking Lunch, as well as the entertainment law symposium and mock interviews.
Right out of law school, Zayas worked for Reed Smith LLP's Corporate and Securities Group and then Davis Wright Tremaine LLP, focusing on entertainment clients. One of her clients was independent media company Annapurna Pictures. After working on Where'd You Go, Bernadette, they brought her on board as vice president of business and legal affairs. And in her four-and-a half years there developing film and TV projects and negotiating deals with networks, she got to know the Hulu team.
"I get to work on some really wonderful projects with the creative teams, both our internal teams at Hulu and the wider Disney Studios," says Zayas, who also handles development for various Hulu originals. "I don't write, I don't direct, and I don't act, but I feel a little bit a part of our teams that make the shows come to life that everyone loves so much."
Zayas' job comes down to problem solving for the creative and production teams. "Sometimes those problems are actors' schedules or contractual or guild-related, and we always try to navigate those in the best possible way so they can make the shows they want to make."
It's not always easy, she admits. "I have to rely on my diplomatic skills a lot more than just my pure legal negotiation skills. I think having a thick skin is one of the most important skills to have when you're in business affairs."
Read More
RECENT NEWS