Furthering USC Gould's global reach in India

USC Gould School of Law
Tuesday, July 11, 2023

This past March, Andrew Guzman, then-dean of the USC Gould School of Law, along with Anitha Cadambi, associate director of graduate curriculum and instruction and adjunct assistant professor of Law, traveled to India to further the global reach of Gould's renowned LLM program, meeting with alumni, admitted students and prospective students from across India.
As part of the trip, Guzman – now USC's provost and senior vice president for academic affairs – visited OP Jindal University in New Delhi, where he took part in a roundtable and met with deans, faculty and founding Vice Chancellor Dr. C. Raj Kumar. OP Jindal has a partnership with USC Gould, facilitating a study abroad program for students from both universities. The trip also included a visit in Mumbai with a consortium of California law schools.
For Guzman, the trip underscored the value of studying abroad for both American and international law students, in exposing them to the different ways that law is practiced in other countries.
"There are many benefits to seeing other side of things," he said. "Understanding other legal systems equips students to be more successful in cultural competence, and it expands their horizons."
Read More
RECENT NEWS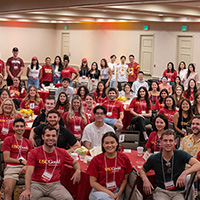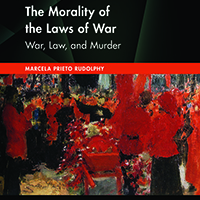 Facing the tragedy of war
September 13, 2023
Professor Marcela Prieto's new book, "The Morality of the Laws of War," argues for strengthening international law to el...