Nomi Stolzenberg

USC Gould School of Law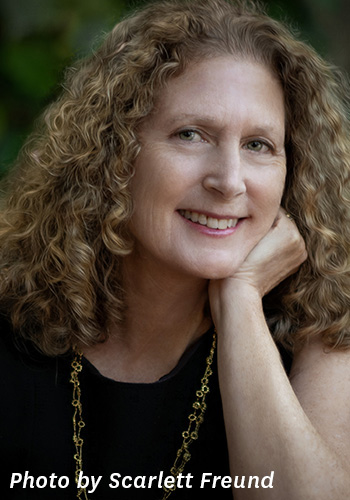 Nathan and Lilly Shapell Chair in Law
Email:
nstolzenberg@law.usc.edu
Telephone

:
(213) 740-2549
Fax

:
(213) 740-5502
699 Exposition Blvd.

Los Angeles

, CA

90089-0074

USA
Room:
476
SSRN Author Page:
Link
Last Updated: November 14, 2022
---
Nomi M. Stolzenberg joined the USC Gould School of Law faculty in 1988. Her research spans a range of interdisciplinary interests, including law and religion, law and liberalism, law and psychoanalysis, and law and literature. A strong proponent of multidisciplinary research and teaching, she helped establish and co-directs the USC Center for Law, History and Culture, which involves scholars and students from throughout USC's campus.
Stolzenberg's scholarly publications include the frequently cited "He Drew a Circle that Shut Me Out': Assimilation, Indoctrination, and the Paradox of a Liberal Education" (Harvard Law Review), "The Profanity of Law" (in Law and the Sacred, Stanford University Press) and "Righting the Relationship Between Race and Religion in Law" (Oxford Journal of Legal Studies). With David N. Myers, she has just published AMERICAN SHTETL: THE MAKING OF KIRYAS JOEL, A HASIDIC VILLAGE IN UPSTATE NEW YORK (Princeton University Press, 2022), a book-length exploration of the Satmar community which established its own municipality and school district, the constitutionality of which were challenged in multiple lawsuits. Her most recent works focus on issues of religious accommodation and political theology and she is currently at work on developing a theory of "faith-based discrimination."
A summa cum laude graduate of Yale University and a magna cum laude graduate of Harvard Law School, Stolzenberg was an editor on the Harvard Law Review and clerked for Judge John J. Gibbons of the U.S. Court of Appeals, Third Circuit, prior to joining USC Gould. She is a member of the Casden Center's Advisory Board, the Radcliffe Accelerator Group on Religion and Racism, the Progressive Property Roundtable, and the editorial board of the Journal of Law, Culture, and the Humanities. She teaches First Amendment Law and the Religion Clauses of the First Amendment, and in the past has taught courses on Property Law, Family Law, Feminist Legal Theory, and Law and Literature. She also teaches a course to undergraduates on "Concepts of Law."
Articles and Book Chapters
Bookshelf: "Divine Accommodation and the Fiction of Law," 14 Law, Culture and the Humanities 531 (2018) - (www)
"Is There Such a Thing as Non-State Law? Lesson from Kiryas Joel," in Negotiating State and Non-State Law: The Challenge of Global and Local Legal Pluralism (Michael Helfand, ed., Cambridge University Press, 2015).
"The Return of Religion: The Rise, Decline, and Possible Resurrection of Legal Secularism," in The Handbook of Law and Society (Austin Sarat and Patricia Ewick, eds., Wiley-Blackwell, 2015).
"Introduction: Religious Accommodation in the Age of Civil Rights" (with Douglas Nejaime). 38 Harvard Journal of Law and Gender vii (2015). - (Hein)
"It's About Money: The Fundamental Contradiction of Hobby Lobby," 88 Southern California Law Review 727 (2015). - (Hein)
"Political Theology with a Difference," 4 UC Irvine Law Review 407 (2014). - (Hein)
"Righting the Relationship Between Race and Religion in Law," 31 Oxford J. of Legal Studies 583 (2011). - (PDF)
"Free Speech and Free Love: The Law and Literature of the First Amendment" (with Hilary M. Schor), in Teaching Law and Literature (Austin Sarat, Catherine O. Frank & Matthew Anderson, eds., Modern Language Association, 2011). - (PDF)
Comment on Annelise Riles's "Collateral Expertise" (with R.C. Lim), 51 Current Anthropology 6 (2010). - (PDF)
"Rethinking Secularization Theory: The Case of the Hasidic Public Square" (with David N. Myers), AJS Perspectives (Spring 2011). - (PDF)
"Facts on the Ground," in Property and Community (Eduardo Penalver & Gregory Alexander, eds., Oxford U. Press, 2010). - (PDF)
"Board of Education of Kiryas Joel Village School District v. Grumet: A Religious Group's Quest For Its Own Public School," in Law and Religion: Cases in Context (Leslie C. Griffin, ed., Aspen, 2010). - (PDF)
"Liberalism in Love," 28 Quinnipiac Law Review 593 (2010). - (Hein)
"Theses on Secularism," 47 San Diego Law Review 1041 (2010). - (Hein)
"Maternity and Paternity," in The Child: An Encyclopedic Companion (Richard Schweder, ed., University of Chicago Press, 2009. - (PDF)
"Liberalism in a Romantic State," 5 Law, Culture and the Humanities 194 (2009). - (PDF)
"The Profanity of Law," in Law and the Sacred (Austin Sarat, Lawrence Douglas & Martha Merrill Umphrey, eds., Stanford U. Press, 2007). - (PDF)
"Anti-Anxiety Law: Winnicott and the Legal Fiction of Paternity," 64 American Imago 339 (2007). - (PDF)
"Waldron's Locke and Locke's Waldron: A Review of Jeremy Waldron's God, Locke, and Equality" (with Gideon Yaffe), 49 Inquiry 186 (2006). - (PDF)
"Liberals and Libertines: The Marriage Question in the Liberal Political Imagination," 42 San Diego Law Review 949 (2005). - (Hein)
"'Spiritual Custody': Religious Freedom and Coercion in the Family," in The Jewish Role in American Life: An Annual Review, Volume 3, 1-39 (Barry Glassner & Hilary Taub Lachoff, eds., 2004). - (PDF)
"The Phantom of Integration, or the Uncanny Case of Kaadan," in 2 The Jewish Political Tradition 554-561 (Michael Walzer, Yair Lorberbaum & Noam Zohar, eds.) (Yale U. Press, 2003). - (PDF)
"Bastard Daughters and Illegitimate Mothers: Burning Down the Courthouse" (co-authored with Hilary M. Schor) in REAL Yearbook of Research in English and American Literature: Law and Literature, Volume 18, 109-129 (2002). - (PDF)
"The Culture of Property," in Engaging Cultural Differences: The Multicultural Challenge in Liberal Democracies (Richard Shweder, Martha Minow, & Hazel Rose Markus, eds., Russell Sage Foundation Press, 2002). - (PDF)
"The Return of the Repressed: Illiberal Groups in a Liberal State," 12 Journal of Contemporary Legal Issues 897 (2002). - (Hein)
"What We Talk About When We Talk About Culture," 103 American Anthropologist 442 (June 2001).
"The Culture of Property," 129 Daedalus 169 (2000).
"Bentham's Theory of Legal Fictions -- A 'Curious Double Language'," 11 Cardozo Studies in Law and Literature 223 (1999). - (Hein)
"Jiminy Cricket: A Commentary on Professor Hill's Four Conceptions of Conscience," in NOMOS XL: Integrity and Conscience (Ian Shapiro & Robert Adams, eds., New York University Press, 1998).
Book Review: "A Book of Laughter and Forgetting: Kalman's 'Strange Career' and the Marketing of Civic Republicanism," 111 Harvard Law Review 1025 (1998). - (Hein)
"Marriage As a Legal Metaphor: Commentary on Rachel Adler," 7 S. Cal. Review of Law & Women's Studies 203 (1998). - (Hein)
"A Tale of Two Villages (or Legal Realism Comes to Town," in NOMOS XXXIX: Ethnicity and Group Rights (Ian Shapiro & Will Kymlicka, eds., New York University Press, 1997). - (PDF)
"The Puzzling Persistence of Community: The Cases of Airmont and Kiryas Joel," in From Ghetto to Emancipation: Historical and Contemporary Reconsiderations of the Jewish Community (David N. Myers & William V. Rowe, eds., University of Scranton Press, 1997). - (PDF)
"Un-Covering the Tradition of Jewish 'Dissimilation': Frankfurter, Bickel, and Cover on Judicial Review," 3 Law & Southern California Interdisciplinary Law Journal 809 (1994). - (Hein)
"'He Drew A Circle That Shut Me Out': Assimilation, Indoctrination, and the Paradox of A Liberal Education," 106 Harvard Law Review 581 (1993). - (Hein)
"Community, Constitution, and Culture: The Case of the Jewish Kehilah" (co-authored with David N. Meyers), 25 Michigan Journal of Law Reform 633 (1992). - (Hein)
Note, "Political Rights as Political Questions: The Paradox of Luther v. Borden," 100 Harvard Law Review 1125 (1987). - (Hein)
FACULTY IN THE NEWS
LLM Guide
June 5, 2023
Re: USC Gould School of Law
Law schools have been adapting to the increase in technological advancements, especially with the increased need for attorneys with the creation of AI. "Attorneys work on the front end, conducting threat assessments to ensure that their clients' systems and data are protected, and on the back end, to navigate any legal issues that may arise as a result of the attacks," Gruzas said.
RECENT SCHOLARSHIP
Robin Craig
April, 2023
"Fish, Whales, and a Blue Ethics for the Anthropocene: How Do We Think About the Last Wild Food in the Twenty-First Century?," 95:6 Southern California Law Review 1307-1343 (April 2023).
Robin Craig
April, 2023
"California Exceptionalism in the Colorado River: A Brief History and Implications for the Future."
Robin Craig
April, 2023
"Toward a Global Sustainable Development Agenda Built on Resilience" (with Murray W. Scown, Craig R. Allen, Lance Gunderson, David G. Angeler, Jorge H. Garcia, & Ahjond Garmestani), Global Sustainability (online publication April 2023).