Jonathan Barnett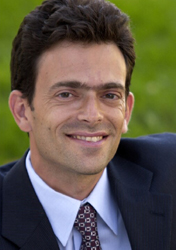 Torrey H. Webb Professor of Law
Email:
jbarnett@law.usc.edu
Telephone

:
(213) 740-4792
Fax

:
(213) 740-5502
699 Exposition Blvd.

Los Angeles

, CA

90089-0074

USA
Room:
470
SSRN Author Page:
Link
Last Updated: August 3, 2020
---
Jonathan Barnett is director of the law school's Media, Entertainment and Technology Law Program. Barnett specializes in intellectual property, contracts, antitrust, and corporate law. Barnett has published in the Harvard Law Review, Yale Law Journal, Journal of Legal Studies, Review of Law & Economics, Journal of Corporation Law and other scholarly journals.
He joined USC Law in fall 2006 and was a visiting professor at New York University School of Law in fall 2010. Prior to academia, Barnett practiced corporate law as a senior associate at Cleary Gottlieb Steen & Hamilton in New York, specializing in private equity and mergers and acquisitions transactions. He was also a visiting assistant professor at Fordham University School of Law in New York. A magna cum laude graduate of University of Pennsylvania, Barnett received a MPhil from Cambridge University and a JD from Yale Law School.
Articles and Book Chapters
"Patent Groupthink Unravels," Harvard Journal of Law & Technology (forthcoming 2021)
"The Case for Noncompetes," 87 University of Chicago Law Review 953 (2020) (with Ted Sichelman) - (www)
"Stealth Commoditization: The Misuse of Smartphone Antitrust," CPI Antitrust Chronicle (September 23, 2019) - (SSRN)
"'Patent Tigers' and Global Innovation," 42 Regulation 14 (Winter 2019-2020), - (PDF)
"Antitrust Overreach: Undoing Cooperative Standardization in the Digital Economy", 25 Michigan Technology Law Review 163 (2019) - (SSRN) - (www)
"The Certification Paradox", in Cambridge Handbook of Technical Standardization Law, Vol. 2 (Jorge L. Contreras, ed., Cambridge University Press) (forthcoming 2019). - (SSRN)
"The Patent System at a Crossroads," 41 Regulation 44 (Spring 2018) - (PDF)
"The Costs of Free: Commoditization, Bundling and Concentration", 14 Journal of Institutional Economics 1097 (2018). - (www)
"Patent Tigers: The New Geography of Global Innovation", 2 Criterion Journal on Innovation 429 (2017). - (www)
"Has the Academy Led Patent Law Astray?" 32 Berkeley Technology Law Journal 1313 (2017). - (SSRN) - (www)
"Why is Everyone Afraid of IP Licensing?" 30 Harvard Journal of Law & Technology 123 (2017). - (Hein) - (www)
"Are There Really Patent Thickets?" 39 Regulation 14 (Winter 2016-2017). - (PDF)
"Three Quasi-Fallacies in the Conventional Understanding of Intellectual Property," 12 Journal of Law, Economics & Policy 1 (2016). - (Hein) - (www)
"The Anti-Commons Revisited," 29 Harvard Journal of Law and Technology 127 (2015). - (Hein) - (www) - (SSRN)
"Hollywood Deals: Soft Contracts for Hard Markets," 64 Duke Law Journal 605 (2015). - (Hein) - (SSRN) - (bepress)
"From Patent Thickets to Patent Networks: The Legal Infrastructure of the Digital Economy," 55 Jurimetrics 1 (2014) - (SSRN) - (bepress) - (Hein)
"Intermediaries Revisited: Is Efficient Certification Consistent with Profit Maximization?" 37 Journal of Corporation Law 475 (2012). - (SSRN) - (bepress) - (Hein)
"The Host's Dilemma: Strategic Forfeiture in Platform Markets for Informational Goods," 124 Harvard Law Review 1861 (2011). - (www) - (SSRN) - (bepress) - (Hein)
"Intellectual Property as a Law of Organization," 84 Southern California Law Review 785 (2011). - (SSRN) - (bepress) - (www) - (Hein)
"Do Patents Matter? Empirical Evidence on the Incentive Thesis," in Handbook on Law, Innovation & Growth (Robert E. Litan, ed., Edward Elgar Publishing) (2011). - (SSRN) - (www)
"The Illusion of the Commons," 25 Berkeley Technology Law Journal 1751 (2010). - (Hein) - (SSRN) - (bepress)
"The Fashion Lottery: Cooperative Innovation in Stochastic Markets," 39 Journal of Legal Studies 159 (2010) (with Gilles Grolleau and Sana El-Harbi). - (SSRN) - (bepress)
"Property as Process: How Innovation Markets Select Innovation Regimes," 119 Yale Law Journal 384 (2009). - (SSRN) - (Hein) - (bepress)
"Is Intellectual Property Trivial?" 157 University of Pennsylvania Law Review 1691 (2009). - (Hein) - (SSRN) - (bepress)
"Certification Drag: The Opinion Puzzle and Other Transactional Curiosities," 33 Journal of Corporation Law 95 (2007). - (Hein) - (SSRN) - (bepress)
"Shopping for Gucci on Canal Street: Status Consumption, Intellectual Property and the Incentive Thesis," 91 Virginia Law Review 1381 (2005). - (Hein) - (SSRN)
"Cultivating the Genetic Commons: Imperfect Patent Protection and the Network Model of Innovation," 37 San Diego Law Review 987 (2000). - (Hein) - (SSRN)
"Rights, Costs, and the Incommensurability Problem," 86 Virginia Law Review 1303 (2000). - (Hein)
Other Publications
FACULTY IN THE NEWS
The New Yorker
September 21, 2020
Re: Franita Tolson
Franita Tolson was quoted in the New Yorker about the legal challenges likely to follow the 2020 presidential election. "You will still see many claims that absentee ballots have been wrongly rejected, and those will lead to court cases," Tolson said. "The fact that we are generating lots of voting by mail will generate a lot of litigation."
RECENT SCHOLARSHIP
Jonathan Barnett
July, 2020
"Lessons from Luckin Coffee: The Underappreciated Risks of Variable Interest Entities," Columbia Law School Blue Sky Blog, July 28, 2020.
Jonathan Barnett
July, 2020
"Big is not necessarily bad," The Hill, July 30, 2020.
Edward McCaffery
July, 2020
"The Death of the Income Tax (or, The Rise of America's Universal Wage Tax)," Indiana Law Journal 95 (2020): 1233.