Emily Ryo

USC Gould School of Law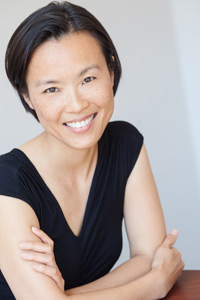 Professor of Law and Sociology
Email:
eryo@law.usc.edu
699 Exposition Blvd.

Los Angeles

, CA

90089-0074

USA
Room:
426
Personal Website:
Link
SSRN Author Page:
Link
Last Updated: July 15, 2021
---
Emily Ryo is a professor of law and sociology at the USC Gould School of Law. She received a JD from Harvard Law School and a PhD in Sociology from Stanford University. Immediately prior to joining USC, she was a research fellow at Stanford Law School. She served as a law clerk to the Honorable M. Margaret McKeown of the Ninth Circuit Court of Appeals, and practiced law at the international law firm of Cleary, Gottlieb, Steen, and Hamilton.
Her current research focuses on immigration, criminal justice, legal attitudes and legal noncompliance, and procedural justice. She approaches these issues through innovative interdisciplinary lenses, using diverse quantitative and qualitative methods. As an empirical legal scholar, she has published widely in both leading sociology and law journals. She has been awarded the ABF/JPB Access to Justice Fellowship and the Andrew Carnegie Fellowship to support her scholarship. She is the recipient of the 2021 William A. Rutter Distinguished Teaching Award.


Publications
"Children in Custody: A Study of Detained Migrant Children in the United States," 68 UCLA Law Review 136 (with Reed Humphrey) (2021) - (www) - (SSRN)
"Represented But Unequal: The Contingent Effect of Legal Representation in Removal Proceedings," Law & Society Review (with Ian Peacock) (forthcoming).
"The Unintended Consequences of U.S. Immigration Enforcement Policies," 118 Proceedings of the National Academy of Sciences 1 (2021). - (www) - (SSRN)
"Introduction to the Special Issue on Immigration Detention," 54 Law & Society Review 750 (2020).
"Denying Citizenship: Immigration Enforcement and Citizenship Rights in the United States," 84 Studies in Law, Politics, and Society 43 (2020) (with Ian Peacock). - (www) - (SSRN)
"Jailing Immigrant Detainees: A National Study of County Participation in Immigration Detention, 1983-2013," 54 Law & Society Review 66 (2020) (with Ian Peacock). - (SSRN) - (bepress) - (www)
"Understanding Immigration Detention: Causes, Conditions, and Consequences," 15 Annual Review of Law and Social Science 97 (2019). - (www) - (SSRN)
"Beyond the Walls: The Importance of Community Contexts in Immigration Detention," 63 American Behavioral Scientist 1250 (2019) (with Ian Peacock) . - (www)
"Detention as Deterrence," 71 Stanford Law Review Online 237-250 (2019) - (www)
"Predicting Danger in Immigration Courts," 44 Law and Social Inquiry 227 (2019). - (bepress) - (www)
"A National Study of Immigration Detention in the United States," 92 Southern California Law Review 1 (2018) (with Ian Peacock). - (SSRN) - (bepress) - (Hein)
"Representing Immigrants: The Role of Lawyers in Immigration Bond Hearings," 52 Law & Society Review 503 (2018). - (SSRN) - (bepress) - (www)
"Fostering Legal Cynicism through Immigration Detention," 90 Southern California Law Review 999 (2017). - (Hein) - (SSRN) - (bepress)
"On Normative Effects of Immigration Law," 13 Stanford Journal of Civil Rights & Civil Liberties 95 (2017). - (SSRN) - (Hein)
"The Promise of a Subject-Centered Approach to Understanding Immigration Noncompliance," 5 Journal on Migration and Human Security 285 (2017). - (PDF) - (www)
"Legal Attitudes of Immigrant Detainees," 51 Law & Society Review 99 (2017). - (SSRN) - (bepress) - (www)
"Detained: A Study of Immigration Bond Hearings," 50 Law & Society Review 117 (2016). - (SSRN) - (bepress) - (www)
"Less Enforcement, More Compliance: Rethinking Unauthorized Migration," 62 UCLA Law Review 622 (2015) - (www) - (SSRN) - (bepress) - (Hein)
"Moral Judgments, Expressive Functions, and Bias in Immigration Law," 35 Immigration and Nationality Law Review 3 (2014). - (SSRN) - (bepress)
"Deciding to Cross: The Norms and Economics of Unauthorized Migration," 78 American Sociological Review 574 (2013). - (www) - (bepress)
"Poverty Alleviation through Public Works," in Rebuild America: Solving the Economic Crisis through Civic Works (Scott Myers-Lipston ed.) (Boulder, CO: Paradigm Publishers, 2009).
"The Lost Sanctuary: Examining Sex Trafficking through the Lens of United Status v. Ah Sou," 41 Cornell International Law Journal 739 (2008) (with Hon. M. Margaret McKeown). - (Hein) - (bepress)
"Culture of Poverty," in Encyclopedia of Race, Ethnicity, and Society (Richard T. Schaefer ed.) (Thousan Oaks, CA: Sage Publications, 2008).
"Organizational Diversity, Vitality, and Outcomes in the Civil Rights Movement," 85 Social Forces 1561 (2007) (with Susan Olzak). - (bepress) - (Hein)
"Through the Back Door: Applying Theories of Legal Compliance to Illegal Immigration During the Chinese Exclusion Era," 31 Law and Social Inquiry 109 (2006). - (Hein) - (bepress)
"Did Katrina Recalibrate Attitudes Towards Poverty and Inequality? A Test of the 'Dirty Little Secret' Hypothesis," 3 Du Bois Review 59 (2006) (with D. Grusky). - (bepress) - (www)
"Elusive Citizenship: Immigration, Asian Americans, and the Paradox of Civil Rights," 2 Law, Culture and Humanities 472 (2006) (book review). - (www)
FACULTY IN THE NEWS
Los Angeles Times
May 11, 2022
Re: Emily Ryo
Emily Ryo was interviewed about how immigration shortfalls, like soaring housing prices, are fueling California's population drop. "A whole assortment of the service sector area has been tremendously affected by a lack of immigrant labor that we haven't really seen and is just really unprecedented," she said. "Immigrant labor has been a huge part of the long-term home care sector, and a decline in the population in California has had a significant effect."
RECENT SCHOLARSHIP
Ariela Gross
March, 2022
"Becoming Free, Becoming Black: Race, Freedom, and Law in Cuba, Virginia, and Louisiana," Centre International de Recherches sur les Esclavages at the École des Hautes Études en Sciences Sociales, Paris, France.
Camille Gear Rich
March, 2022
"No More Boxes to Check: Imagining The Anti-Racist Law Firm," NALP Annual Education Conference, New Orleans, LA.
Thomas D. Lyon
March, 2022
"Disclosure Among Child Abuse Victims" (with K. London and M. Eisen), Fourth Zoom Psychology and Law Symposium: Children in Legal Settings, Maastrict University, Maastricht, Netherlands.