Kelly Crabb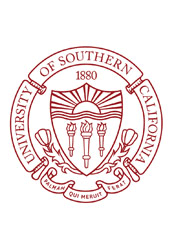 Lecturer in Law
699 Exposition Blvd.

Los Angeles

, CA

90089-0074

USA
Last Updated: May 24, 2017
---
Kelly Crabb is a partner in the Entertainment, Technology and Advertising Group at Sheppard Mullin Richter & Hampton, LLP, resident in the firm's Los Angeles office. His practice emphasizes clients with an entertainment, sports, and media focus and includes a mix of sophisticated and complex financing, production, and content work for substantial U.S., Asian, and European companies. His practice areas include motion pictures, television, Internet, video games, print publishing and other content production, financing, distribution and exhibition; music business contracts; commercial endorsements and advertising; live events (including Olympic Games and other international sporting events, concerts, and stage productions); content rights acquisition and licensing; corporate mergers and acquisitions and joint venture transactions; and matters related to the entertainment and music performance guilds. His book, The Movie Business, which was published by Simon & Schuster in 2005, is regarded as a major work in the filmed entertainment community.
Crabb is well known in the Olympic Movement, having performed services related to four Olympic Games. He is currently working on projects for the Rio 2016 Olympic Committee and previously worked on the broadcasting agreement for the London Organizing Committee of the Olympic Games (2012) and entertainment projects for the Salt Lake Olympic Organizing Committee for the Winter Games of 2002. Crabb acted as international counsel to the Beijing Olympic Organizing Committee for the XXIX Olympiad in 2008. In one of the top sports news stories of 2004, Crabb successfully represented an Olympic gymnastics champion in connection with a dispute arising at the Athens Games before the Court of Arbitration for Sport, in Lausanne, Switzerland. Crabb also consulted with the bid committees for the City of Tokyo related to the 2016 and 2020 Olympic Games. In other sports-related work, he performed professional services for NBA China and Major League Baseball in China, represented the buyer of a minority share of an NBA team and the Japanese buyer of a minority share of a major US sports agency.
Crabb represents high-level motion picture and television producers (including Academy Award winning Gerald R. Molen, award-winning composer/producer, Patrick Leonard, and the creators of the successful Nickelodeon program, "Yo Gabba Gabba"). He is highly experienced and recognized in the arena of international entertainment and media, with high-level clients and cross-border deal experience in Japan, China, Korea, Russia, and Australia. Crabb has experience working with high profile personalities and cases. He has represented Paul McCartney, in connection a World Tour, and Dave Matthews, related to a management agreement. Crabb also negotiated the movie rights to the life story of Muhammad Ali and has done international work for basketball superstars Michael Jordan and Charles Barkley. Crabb also handled the media rights for Elizabeth Smart, one of the major news events of 2003.
Education
•
J.D., Columbia Law School, 1984 (
Columbia Law Review
1982-84)
•
M.P.A., Brigham Young University, 1973
•
B.A., Brigham Young University, 1971
Admissions
FACULTY IN THE NEWS
The Tribune
December 6, 2018
Re: Elyn Saks
Elyn Saks was quoted in an article exploring the economic and social costs that occur due to the mistreatment of persons suffering from mental illness. "Thirty years ago, I was given a diagnosis of Schizophrenia," she said. "My prognosis was 'grave': I would never live independently, hold a job, find a loving partner, or get married. My home would be a board-and-care facility, my days spent watching TV in a day room with other people debilitated by mental illness." The author of the article went on to discuss the ways that people dealing with mental health issues should be cared for, arguing that they "have the right to live with dignity just as anyone with diabetes or hypertension or heart disease. Mental illness, after all, is an illness like any other."
RECENT SCHOLARSHIP
Sam Erman
September, 2018
Sam Erman wrote an op-ed, "Devastation Without Representation in Puerto Rico," posted to The Los Angeles Times on September 20, 2018.
Gregory Keating
September, 2018
"Principles of Risk Imposition and the Priority of Avoiding Harm," Revus [Online] (2018).
Jody David Armour
September, 2018
"Where Bias Lives in the Criminal Law and its Processes: How Judges and Jurors Socially Construct Black Criminals," American Journal of Criminal Law 45 (2018): 203.