University Professor Lee Epstein returns to USC bringing scholarship in political science, judicial behavior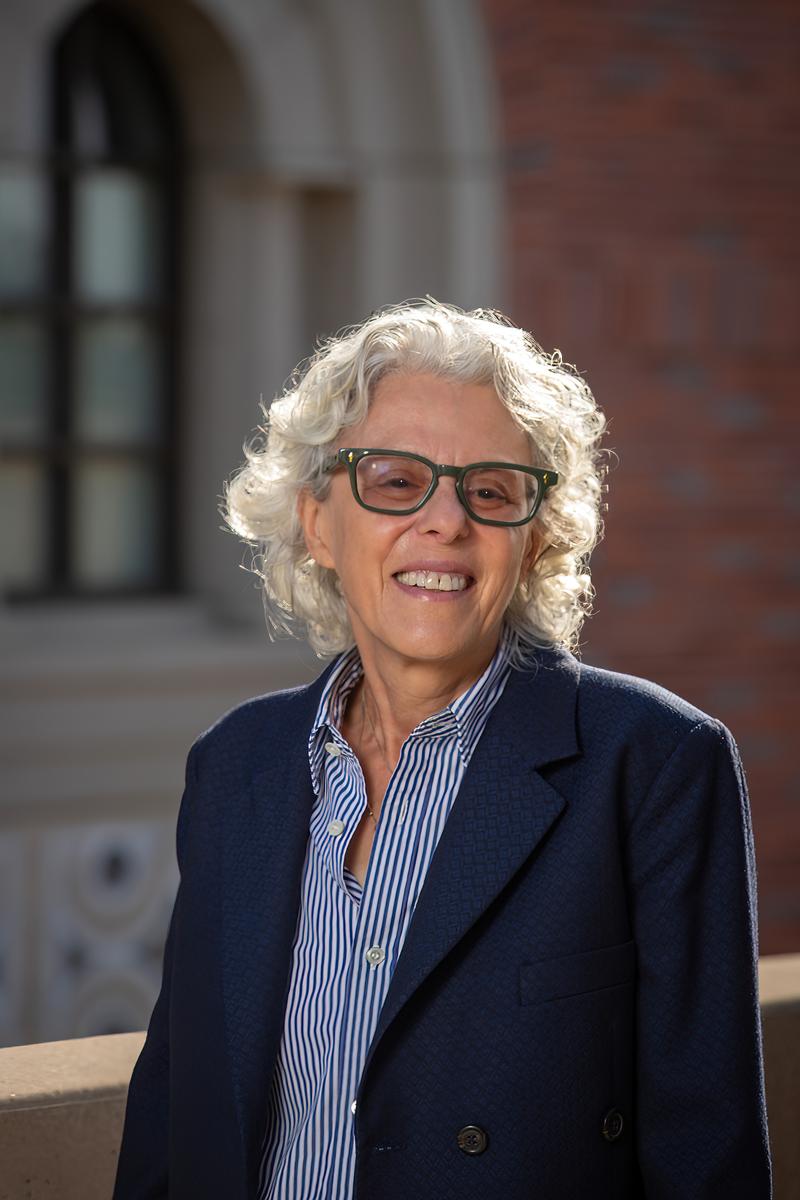 Prof. Lee Epstein returns to USC Gould after teaching at Washington University of St. Louis.
For University Professor of Law and Political Science Lee Epstein, a political theory class discussion about a march of American neo-Nazis on Skokie, Ill. in 1977 was the breakthrough moment that led to a career as a political scientist.
The march, proposed in a suburb of Chicago where dozens of Holocaust survivors lived, divided the ACLU and went all the way to the U.S. Supreme Court. While the march never took place, the case resonates in political and legal circles.
"The professor asked, 'Would (social and political theorist) John Stuart Mill support that expression?'" says Epstein, who earned three degrees, including her PhD, in political science at Emory University in Atlanta, GA. "I realized how you could take interesting theories and think about how to apply them to real world situations."
Epstein, who returns to USC Gould School of Law after serving as the Shepley Distinguished University Professor at Washington University at St. Louis, is teaching Law and Society in the fall semester, followed by Constitutional Law and a seminar on the Supreme Court (co-taught with Adam Liptak of the New York Times) in the spring.
This is the first time she has taught Law and Society, and it has presented some welcome opportunities. "The course approaches law and society through landmark SCOTUS decisions," says Epstein, whose research and scholarship focuses on judicial behavior. "I'm so enjoying the class. There are 140 students, all eager to learn about law, society, and the Constitution. Plus, I'm working with three teaching assistants who are Gould students, and they're just amazing. They meet with the students once a week, I meet with the TAs once a week. It's been a great experience."
Students influence teaching, research
For Epstein, teaching and research are crucial elements of her identity, with each one informing the other. "My students push me to look at my research and the implications differently," she says. "I have never viewed research and teaching as separate and distinct enterprises."
A recipient of 12 grants from the National Science Foundation, Epstein has authored or co-authored more than 100 articles and essays and 18 books, including The Behavior of Federal Judges, with William M. Landes & Richard A. Posner (Harvard University Press) and An Introduction to Empirical Legal Research, with Andrew D. Martin (Oxford University Press). She is currently co-editing The Oxford Handbook on Judicial Behaviour (with Gunnar Grendstad, Urska Sadl, & Keren Weinshall).
Recent papers she has co-authored point to a favorable tilt toward business and religion in the Roberts Supreme Court. She has been cited or quoted in news outlets including the New York Times, the Washington Post, the New Yorker and the Wall Street Journal.
Epstein says she's grateful to be back in Los Angeles at USC Gould.
"My colleagues are intellectually engaged and collegial, and the students, both undergrads and law students, are wonderful," she says. "It's hard to imagine a better set of circumstances. I'm thrilled to be back."