ARTS Justice, co-founded by 3L Sophie Sylla and recent graduate Erika Ingram, aims to support local Black and Latinx students by distributing free art kits.
By Yulia Nakagome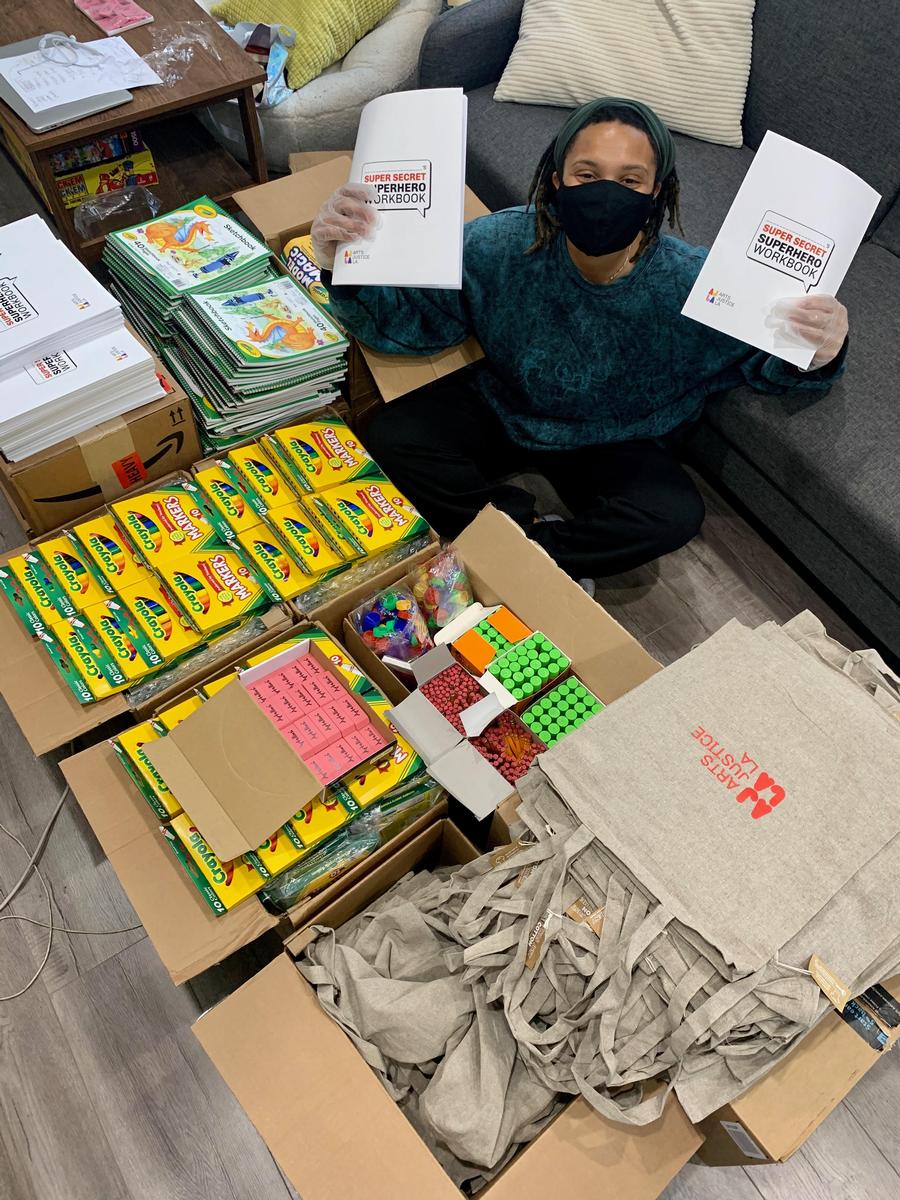 Sophie Sylla poses with the art kits she and co-founder Erika Ingram created as a part of their project, ARTS Justice.
As schools across the country transitioned to online learning amid the COVID-19 pandemic, access to resources became an issue for many students, especially those identifying as low-income. Third-year law student Sophie Sylla and recent graduate Erika Ingram were concerned that the arts, often a low priority when school budgets are tight, were being left behind.
"I realized I don't know how kids are getting arts when they're learning at home, when it's hard enough to get arts and art supplies in schools, and now they're at home, and families are figuring out how they're going to feed their kids," Sylla says.
Sylla, an artist who has taught in South Africa, New York, and Phoenix, Ariz., and Ingram, whose career interest is public interest law, saw an opportunity to empower students by distributing free art kits with a social justice focus through their new project called ARTS Justice.
ARTS Justice aims to achieve equal access to the arts, an area in which Black and Latinx students are disproportionately underserved. The name ARTS Justice was inspired by Sylla's experience with Arts Justice work as a legal intern at the American Civil Liberties Union (ACLU) of Southern California. This summer, ARTS Justice received a Citizen Diplomacy Action Fund Rapid Response Fulbright grant for Fulbright alumni doing work in response to COVID-19. The $10,000 grant has allowed the project to create and distribute 500 kits to vulnerable communities in the Los Angeles area. Currently, ARTS Justice is working on raising another $10,000 toward an additional 500 kits.
The kits will be distributed to children from Holmes Elementary, LaConte Middle School, Palms Middle School, the Children's Law Center of California, the ACLU of Southern California's Youth Liberty Squad and domestic violence shelters.
Backgrounds in art and public interest law influence project
Sylla, who taught art in South Africa as a Fulbright scholar, was influenced in part by her own background to develop the project.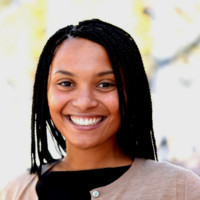 Gould 3L Sophie Sylla, co-founder of ARTS Justice.
"I'm an artist, I come from a family of artists, and I've been lucky enough to have the arts in my life," Sylla says. "I've met youth who were the most talented artists — I could barely teach them because they were far, far more talented than I am — they just lack opportunity. That's a problem that can be fixed."
Ingram went into law school knowing she wanted to pursue public interest law. Her experiences working for Gould's Post-Conviction Justice Project and as a legal intern at the Children's Law Center of California in Monterey Park solidified her passion for helping others, and ARTS Justice fell into the same category.
"I met Sophie through our involvement in the USC Black Law Students Association, and the Public Interest Law Foundation, and we became really great friends even though we're a class different," she says. "Once I found out this summer that she was working on this project, it was a natural yes. I wanted to help her in any way and support this project and the mission."
The ARTS Justice kits include a workbook using a curriculum that Sylla built while teaching art in Queens, NY, as well as art supplies that students can use to complete the projects — which include a movie poster, a comic strip and an action figure — and continue to use throughout the following year. Of the curriculum she developed, Sylla said a popular movie influenced her choices.
"It was right around the time that Black Panther was coming out. I built a curriculum where the students reimagined themselves to be superheroes. It centered around representation in media and empowerment," Sylla says. "In the workbook, I created a superhero version of myself, and her name is Lady Liberty. She's an attorney by day and a freedom fighter by night, and she guides the students through the curriculum."
Project provides resource to help teach students about equality
Laura Goldin, an art teacher for the Los Angeles Unified School District (LAUSD), says she appreciates ARTS Justice's support of art education for schoolchildren, as well as the social justice aspect of the project.
"This summer, I taught art for kindergarten through second-grade, and a lot of students who signed up didn't have art supplies," she says. "The district delivered 1,400 boxes worth of art supplies to all students in the program. When you see a kid who's only had a pencil for summer school open boxes of supplies, it's like Christmas in summer — it's a beautiful thing. Sophie's doing the same thing but adding a social justice aspect."
Goldin looks forward to seeing the project expand.
"In this climate, I think students will benefit greatly for numerous reasons," she says. "Social justice is a very important issue to learn about today. ARTS Justice is an educational tool, but it is also a great resource to learn about equality. It's important for Black and brown students to feel empowered and know they have a voice. Art is a form of non-verbal therapy, and with everything going on with COVID, it's great that students have access to art supplies as an outlet to express themselves."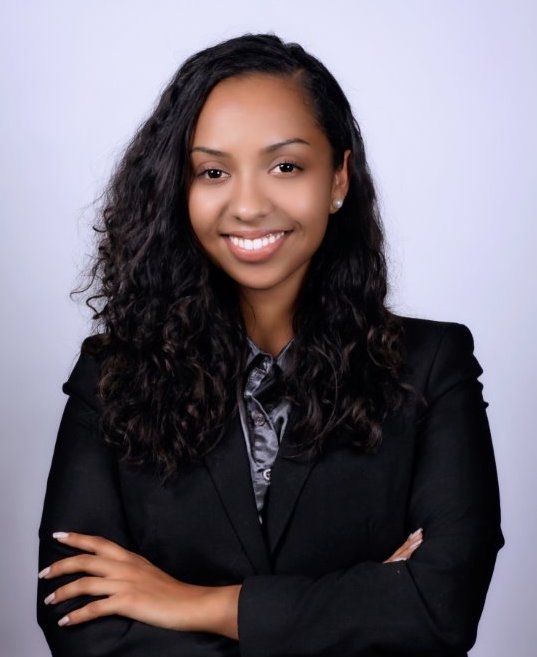 Gould alumni Erika Ingram, co-founder of ARTS Justice.
The project has also helped to fill the need for the hands-on instruction that students may miss due to the pandemic.
"COVID-19 has definitely been one of the barriers, in terms of distribution and being able to meet with people, but this project probably wouldn't have happened without it," Sylla says. "One of the initial reactions we got was, 'This is great because our kids are on the computer all day.'"
Co-founders hope project will have lasting impact
Sylla says she and Ingram plan to follow up on how the kits are received.
"The workbooks include a survey, and we are asking participants to submit the surveys as well as provide pictures of their work," she says. "Our goal is to receive as much feedback as possible. We also hope to spread the word about ARTS Justice and our mission mainly through social media."
Ingram hopes the project will leave a lasting impact on the children it serves.
"What's been rewarding is definitely everything that we've achieved so far. We're super excited, and we hope that the kids that we share the kit with will reach back out to us to show us their finalized products." Ingram says. "We also look forward to understanding the power that we both have with our backgrounds and our legal education and putting those to test to see how we can use our Gould community, our network, our alumni and what we've created to continue to help and impact as many kids as possible."