Visiting Assistant Professor Ángel Díaz' scholarship homes in on racial discrimination in technology tools
and platforms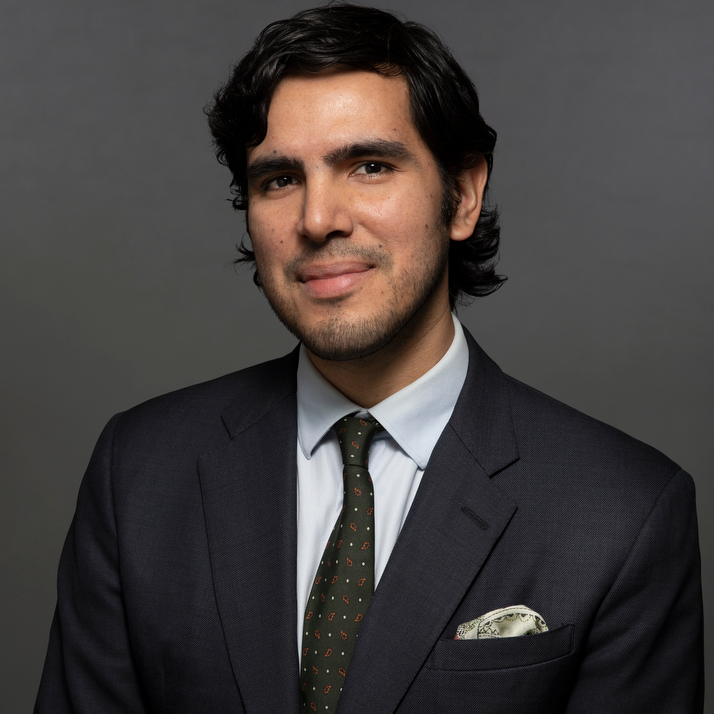 Díaz' research covers everything from regulation of law enforcement surveillance tools such as automatic license plate readers to prevent them from being used to track private citizens who have committed no crime, to content moderation by social media platforms and how profit and growth priorities can trump viewpoints of minority groups. Experience in both the public and private sector gives Diaz the foundation from which to conduct his investigations.
"I have worked in early stage technology companies and public interest organizations advocating for constitutional rights in the digital age, both of which have contributed to my own scholarship and advocacy," says Díaz, a visiting assistant professor from UCLA School of Law who will be with the USC Gould School of Law for two years.
That background includes serving as lecturer in law at UCLA, counsel in the Liberty & National Security Program at the New York University Brennan Center for Justice and an adjunct professor of clinical law at NYU School of Law, and a technology associate at Gunderson Dettmer LLP. He earned a bachelor's degree in English and JD from University of California, Berkeley, where he had editing roles at the California Law Review and the Berkeley Technology Law Journal, in addition to working as a legal research and writing teaching assistant.
In Díaz' first semester at Gould, he's teaching Social Media and the Law, a seminar course that examines how social media companies create new forms of racial discrimination and perpetuate existing forms. Hearing his students' experiences with social media informs his own scholarship about how people encounter technology platforms.
"One of my main avenues of study is critical race theory and how we think about the power relationships between social media companies and government," Díaz says. "Rather than thinking of social media in terms of freedom of speech and privacy, I think about social media's role in how we stratify society in terms of race – how people look at race and power in terms of individual rights."
While at NYU's Brennan Center, Díaz authored or co-authored several reports including "Double Standards in Social Media Content Moderation" (2021), "Law Enforcement Access to Smart Devices" (2020), "Automatic License Plate Readers: Legal Status and Policy Recommendations for Law Enforcement Use" (2020), and "New York City Police Department Surveillance Technology" (2019). Diaz has also been cited or quoted in media outlets including Associated Press, National Public Radio, The Washington Post, Bloomberg Law and Univision. Born and raised in Los Angeles, Díaz says he appreciates the opportunity to influence technology access and policy in his hometown.
"It's great that USC is in a vibrant space like LA with so many cultures struggling for access to resources," he says. "I'm proud to have the opportunity to help a new generation of attorneys think through how they will pick up that legacy of addressing the problems confronting our city."