Faculty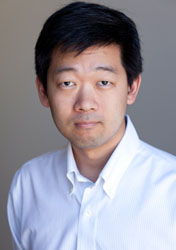 Yoon-Ho Alex Lee teaches Securities Regulation, Administrative Law and Regulatory Policy, and Regulated Industries at USC Gould School of Law. His interests include law and economics, securities regulation, administrative law, corporations, consumer protection law, antitrust, and litigation and settlements.
Before joining USC Gould in 2012, Lee served as senior counsel and a financial economist in the Division of Risk, Strategy, and Financial Innovation on the U.S. Securities and Exchange Commission. From 2006 to 2007, Lee clerked for the Honorable Thomas B. Griffith, where he drafted opinions for large-scale administrative cases and cases involving Fourth Amendment violations. He also has extensive teaching assistant and research experience at Yale University, Yale Law School, and Harvard University.
Lee received his BA in Mathematics from Harvard College, where he graduated, summa cum laude, and his MA in Mathematics from Cambridge University. He received his JD from Yale Law School and his PhD in Economics from Yale Graduate School.
Works in Progress
"Updating Priest and Klein" (with Daniel Klerman). - (SSRN)
"Litigation and Settlement with Correlated Two-Sided Incomplete Information" (with Daniel Klerman).
"Economics Models and Regulatory Remedies for the Problem of Consumer Credit" (with K. Jeremy Ko). - (SSRN)
"To Empower, Prohibit, or Delegate?: Regulatory Strategies for Modernizing the Consumer Credit Market" (with K. Jeremy Ko). - (bepress)
"Social Perception and Affirmative Action: A Game-Theoretic Analysis." - (SSRN)
Articles and Book Chapters
Other Publications
"Law Teaching as a Christian Experience," 5 Journal of Christian Legal Thought 6 (2015). - (www)
"SEC Rules, Stakeholder Interests, and Cost-Benefit Analysis," The CLS Blue Sky Blog, (2015) (solicited contribution). - (www)
"Foreword," Paul S. Jeon, Living Intentionally Before God: Reflections on 1 Thessalonians (2013).
FACULTY IN THE NEWS
HollywoodLife
June 14, 2017
Re: Daria Roithmayr
Daria Roithmayr was interviewed about the possible legal implications if President Donald Trump obstructed justice. "The probe has widened from Russian interference with US elections to possible obstruction of justice by President Trump," Roithmayr explained. "The FBI frequently widens its investigation when it uncovers potential evidence of additional wrongdoing. That's what has happened here. Mueller's investigators are interviewing witnesses inside and outside the government in connection with Trump's actions with regard to Comey and others in connection with the Russian inquiry. Mueller will make a set of findings about whether President Trump attempted to obstruct justice."
RECENT SCHOLARSHIP
Emily Ryo
April, 2017
"The Promise of a Subject-Centered Approach to Understanding Immigration Noncompliance." Journal on Migration and Human Security 5 (2017): 285.
Abby K. Wood
April, 2017
"Measuring the Information Benefit of Campaign Finance Disclosure," Southern California Law and Social Science (SoCLASS) Forum, Claremont-McKenna College, Claremont, CA.
Emily Ryo
April, 2017
2017 recipient of the Andrew Carnegie fellowship, Andrew Carnegie Fellows Program.