Chuck Winner to discuss ballot measures

USC Gould School of Law
Friday, November 10, 2006
Chuck Winner has made a healthy career out of producing campaigns to support or defeat ballot measures. So he's the last guy you'd think would tell you that ballot measures are bad for the country.
But that's exactly what he thinks.
"They're good for me, maybe, but bad for the country," says Winner, a supporter of the Initiative & Referendum Institute at USC and a partner in Winner & Mandabach Campaigns, the nation's premier political consulting company specializing in ballot measures. "The initiative process is being abused. There's a misunderstanding of democracy that makes people feel that everyone should be able to vote on everything. I believe it allows legislatures to shirk responsibility for controversial issues."
Winner will discuss his experiences as a consultant on more than 150 ballot measure campaigns across the country and around the world, as well as his 50-year career in politics, with USC Law Dean Edward J. McCaffery during a "Conversations with the Dean" lunch at 12:20 p.m. on Tuesday, Nov. 28, in Room 7 of the law school. Lunch will be served.
Winner and Mandabach Campaigns produces and oversees all aspects of ballot measure campaigns, including strategic planning, paid advertising, direct mail, phone banks, public opinion research, grassroots outreach and get-out-the-vote activities. With a 90 percent success rate, the firm is widely known as the leading ballot measure firm in the country. Winner also is the president and CEO of Winner and Associates, a public affairs consulting company that provides strategic communications and image and issue management services to major corporate clients. In addition, Winner is a supporter of direct-democracy research being conducted by the USC-Caltech Center for the Study of Law and Politics and its affiliate, the Initiative and Referendum Institute.

A revered political consultant, Winner began his career working for California Gov. Pat Brown in 1958; he later worked for President John F. Kennedy. Winner is frequently called upon by a wide range of political groups, candidates and organizations for his unparalleled skills as an advisor, planner and strategic thinker.
At USC Law, Winner will discuss the recent election and his role in some of the more than 200 initiatives on the ballot nationwide, including a stem-cell research measure in Missouri, an Indian gaming initiative in Rhode Island, and a number of propositions in California. He'll also discuss his perspective on the shift in political control from the Republicans to the Democrats and the role of ballot measures in candidate campaigns.

Seating and food are available on a first-come, first-served basis. Please contact the USC Law Events Office at (213) 740-3841 for more information.
Read More
RECENT NEWS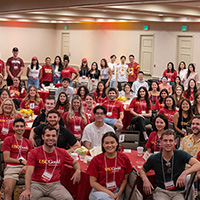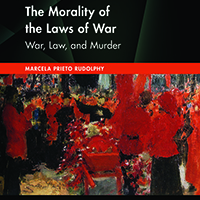 Facing the tragedy of war
September 13, 2023
Professor Marcela Prieto's new book, "The Morality of the Laws of War," argues for strengthening international law to el...