USC Law professor underwrites new Institute

USC Gould School of Law
Wednesday, August 25, 2010
$500,000. No strings attached. What would you do with it?
For Elyn Saks, recipient of a 2009 MacArthur Foundation "genius grant," the answer was simple. Of course, before arriving at that answer, Saks, like anyone in her position, had some fleeting thoughts about burning through the money herself.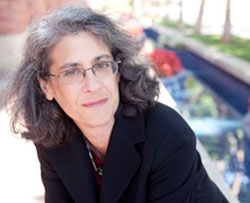 Elyn Saks
"I could go to the French Riviera and live drinking wine and eating wonderful cheese for a few years," she once thought to herself. "But I wanted to do something useful."
So instead of indulging in summer soirées on the Mediterranean, Saks, the Orrin B. Evans Professor of Law, Psychology, and Psychiatry and the Behavioral Sciences, used some of the money to found a center on mental health policy that she hopes will become the best of its kind.
And so the Saks Institute for Mental Health Law, Policy, and Ethics was born.
The Saks Institute will spotlight one important mental health issue per academic year. For 2010-11, it will focus its attention on the use of mechanical restraints in psychiatric hospitals.
Each fall, one or more experts on that year's topic will give a Distinguished Lecture. In the spring, the Institute will host a Symposium at which Saks hopes model laws and policy recommendations can be developed. Cambridge University Press has expressed interest in publishing each year's proceedings.
While headquartered at USC Law, the Saks Institute is a collaborative effort that includes faculty members across seven USC departments: law, psychiatry, psychology, social work, gerontology, philosophy and engineering. Future topics may include coercion in psychiatric research, mental illness and veterans, and the criminalization of mental illness, among others.
"I'm very, very interested in these issues," Saks said. "The idea of having a whole group of people study and work together on an important project is great for me and I think it will be good for the field."
Saks has already assembled a who's who among mental health experts to serve on the Institute's external board, including Oliver Sacks, Kitty Dukakis and Nobel Laureate Eric Kandel.
"It's a great external board and I'm very excited about that," Saks said.
Five or six USC Law students each year will also play an active role with the Institute. Along with students from other participating disciplines at USC, these students will conduct the background research necessary to frame the study of that year's topic.
Research may include everything from reviewing literature, to case-studying specific organizations, to analyzing relevant laws and statutes, to doing comparative study of other countries. Students affiliated with the Institute will receive the title of "USC Law and Mental Health Scholar." They will also receive a stipend and there is the potential for their work to be published.
Saks has seen the impact that similar mental health organizations around the country have had, including Syracuse University's Burton Blatt Institute, the University of Miami's Therapeutic Jurisprudence Center and The Carter Center Mental Health Task Force, and she believes the Saks Institute's wide focus and unique format can make it a leader in the field.
"I hope it will become the 'go-to' organization for certain mental health law and ethical issues for other people around the country," she said.
Read More
RECENT NEWS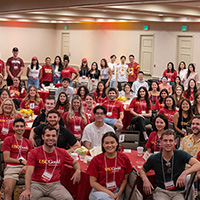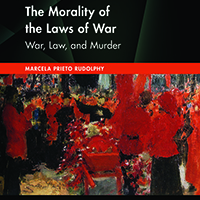 Facing the tragedy of war
September 13, 2023
Professor Marcela Prieto's new book, "The Morality of the Laws of War," argues for strengthening international law to el...