Legal Lifeline for Refugees

USC Gould School of Law
Friday, July 1, 2011
Students form chapter of Iraqi Refugee Assistance Project
Eight years after U.S. tanks first rolled into Baghdad, and at a time when most Americans consider the war in Iraq over, scores of thousands of Iraqis whose lives were upended by violence still live in fear of political persecution, financial destitution, rape and torture. Most of these individuals have fled to Syria and Jordan, where they occupy a legal limbo in which they have no rights and few prospects for safe passage to a new life.
Fortunately, these refugees today have more cause for hope, thanks to the efforts of Ali Al-Sarraf '13, Jared Irmas '13 and other USC Law students who have established a new chapter of the Iraqi Refugee Assistance Project (IRAP). Founded in 2008 by a group of Yale law students, including national director, Becca Heller, IRAP seeks to provide legal representation to Iraqi refugees seeking resettlement. This year, it will have student chapters at 12 law schools.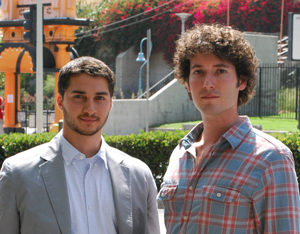 Ali Al-Sarraf '13 and Jared Irmas '13
Al-Sarraf decided to form a chapter, administered as a student organization, because he felt an obligation to address the urgent needs of people displaced by a war they didn't ask for.
"In the bulk of cases we're taking on, the refugees are living in dire circumstances – especially right now with all that's going on in Syria, where most of our clients are," he says.
Al-Sarraf's commitment to the project runs blood-deep. His family hails from Iraq, and his father is an attorney working in Baghdad running the International Institute for the Rule of Law (IIRL). Al-Sarraf has traveled to the city's Green Zone to witness his father's work with IIRL.
"I also spent a semester in Jordan, where I made friends with Iraqi refugees," he says. "These are people who couldn't stay in Iraq, because it wasn't safe for them, but they also have no legal standing in Jordan, Syria and the other countries they have fled to."
Al-Sarraf, who also serves as vice president of strategy for the law school's Public Interest Law Foundation (PILF), had no trouble recruiting students to IRAP.
Jared Irmas '13, the group's vice president of development, as well as PILF's pro bono co-chair, was one of the first students to sign up. The organization's commitment to helping Iraqis displaced by war resonated with him.
"I was interested in being part of this because I had always been interested in Iraq," Irmas says. "I was in high school when the war began, and I remember it was the first event that really made me socially conscious."
Al-Sarraf says he and his family were similarly moved to action by the war.
"In the lead-up to the Iraq war, we weren't for it, but my dad had the perspective that, since it happened, we need to be productive and make sure we're helping there," he says.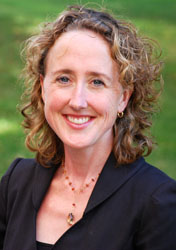 Prof. Hannah Garry
Established on campus in February, USC Law's IRAP chapter already has 40 student volunteers.
"I'm shocked how strong we've started off this summer," Irmas says. "We had an initial list of about 30 students who wanted to take a case this summer."
Law students have started their first cases, most of them displaced families, including one Shia, one Sunni, and one Chaldean Christian. All have faced persecution of one form or another.
The head of the Sunni family, for example, had joined his university's chapter of the Baath party as a requirement for eventually becoming a judge; other clients assisted U.S. soldiers as interpreters. Still others have medical emergencies that go without treatment.
Assisting refugees requires two levels of commitment: the first is from the students, who interview clients, gather information and help clients negotiate reams of paperwork. The second level of commitment comes from professional attorneys who work pro bono on the cases students bring to them. The goal is to submit applications to the Department of Homeland Security and the Department of State in the hopes of obtaining refugee status in the US, or acquiring a special immigrant visa, designed to be a fast-track route for refugees that worked with the US in Iraq.
For a student organization to secure pro bono commitments from attorneys often overwhelmed with such requests was a daunting task, but results have already surpassed Al-Sarraf and Irmas's expectations. They are partnering with eight attorneys on seven cases already. Furthermore, the attorneys are from two of L.A.'s most prestigious firms, O'Melveny & Myers and Gibson Dunn.
"These are top firms not only in L.A., but also the country, and to have them overseeing cases of this magnitude, and providing students with access to the process, is more powerful than anything else we can be doing in law school," Irmas says.
IRAP also benefits from the support and counsel of USC Law's own clinical faculty, particularly Prof. Niels Frenzen, director of the Immigration Law Clinic, and Prof. Hannah Garry, director of the International Human Rights Clinic.
"IRAP is an inspiring initiative by USC law students, many of them 1Ls," Garry says. "It shows dedication and passion for working on behalf of those who have been persecuted and are victims of other serious human rights abuses."
Garry, who is serving as one of IRAP's faculty advisors, has previously advocated on behalf of refugees from Africa, the Middle East and Asia. Most recently, students in her clinic this past semester partnered with judges and legal staff in the International Criminal Tribunal for Rwanda in Arusha, Tanzania, on cases involving prosecution of high level government officials and politicians for genocide, crimes against humanity and war crimes. They are also working on cases regarding mass atrocities committed in Cambodia.
"Both the International Human Rights Clinic and IRAP involve working on critical human rights issues in national and international legal systems," Garry says. "My involvement with the latter is to give advice and guidance where needed on legal and practice matters, such as helping students think through the logistics of building working relationships with firms in town."
In addition to doing work they find personally rewarding, students benefit professionally from their participation in IRAP and clinical programs, according to Garry.
"The work gives you hands-on experience interacting with real clients," she says. "You engage in zealous advocacy, and you learn how to do in-depth legal research and writing in national and international law, which is helpful in any practice. Furthermore, you learn how to work transnationally with various legal systems, cultures and languages."
For Al-Sarraf and Irmas, practicing law is the most effective and powerful way to help people in need. For six months before coming to law school, Irmas worked in the Mississippi Delta with the non-profit Mississippi Center for Justice, assisting low-income clients who effectively had been evicted from their public housing units to make way for new development. Previous to his volunteer efforts, Irmas, a former journalist, had worked for L.A. Mayor Antonio Villaraigosa as his speechwriter and communications aide.
"The months I spent in the Delta reinvigorated me," Irmas says. "What I saw down there I had never seen before, and it lit a fire underneath me to help people directly and on the ground."
Al-Sarraf says one appeal of working in law is that it helps solidify social changes, such as the civil rights movement that led to the Civil Rights Act.
"Being an attorney means being an advocate," he says. "And advocating for people who don't have a voice is extremely powerful."
Both Al-Sarraf and Irmas are also moved by the diversity of students volunteering for IRAP.
"Of 40 people at USC interested in IRAP, I'm the only Iraqi," Al-Sarraf says. "It blows me away that people of every background – men, women, gay, straight, Latino, African American, Jewish, etc. – all have their own experiences that draw them to this work."
And although the organization is young, and the war recent, Irmas draws on his Delta experiences to hold out hope for all Iraqi refugees struggling against bureaucratic barriers to reach this country.
"While I was working in the south, I spent a lot of time in Biloxi, Mississippi. I was really surprised by the large community of Vietnamese immigrants who had made their home on the Gulf Coast, whose bakeries and noodle shops were thriving, and who played a vital part in the economy through their fishery businesses," he says. "It was an amazing thing to see a community that — 40 years ago was perceived as the enemy —now so established in the cultural fabric of America. It would be amazing if 40 years from now we had a vibrant Iraqi culture just as fortunate."

To learn about IRAP volunteer opportunities for students and attorneys, please contact Ali Al-Sarraf at ali.i.alsarraf@gmail.com or Jared Irmas at jared.irmas.2013@lawmail.usc.edu.

RECENT NEWS
Trojan Family Values
December 3, 2021
Japanese LLM alumni support new students with guidance, activities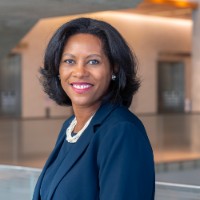 Answering the Role Call
November 12, 2021
LaVonda Reed inspires as first African American dean of Georgia State University College of Law