News
USC Gould Launches New Public Interest Law Certificate
Wednesday, Oct 19, 2016
Certificate signals commitment to important career path
USC Gould School of Law is offering a new Public Interest Law certificate for students with social justice aspirations and interest in working in the non-profit or government sectors after graduating.
Gould students will hone their skills by choosing an organized set of courses exposing them to important areas of nonprofit and government law, taking on an in-depth writing project, and working on real-world problems through clinics, practicum courses or externships.
"Our students have a long history of commitment to public service, but now they can direct their interests to an organized curriculum, and leave law school with a certificate on their transcript that shows that commitment, " said Prof. Clare Pastore, a leading member of California's public interest community, who oversaw the public interest certificate's development.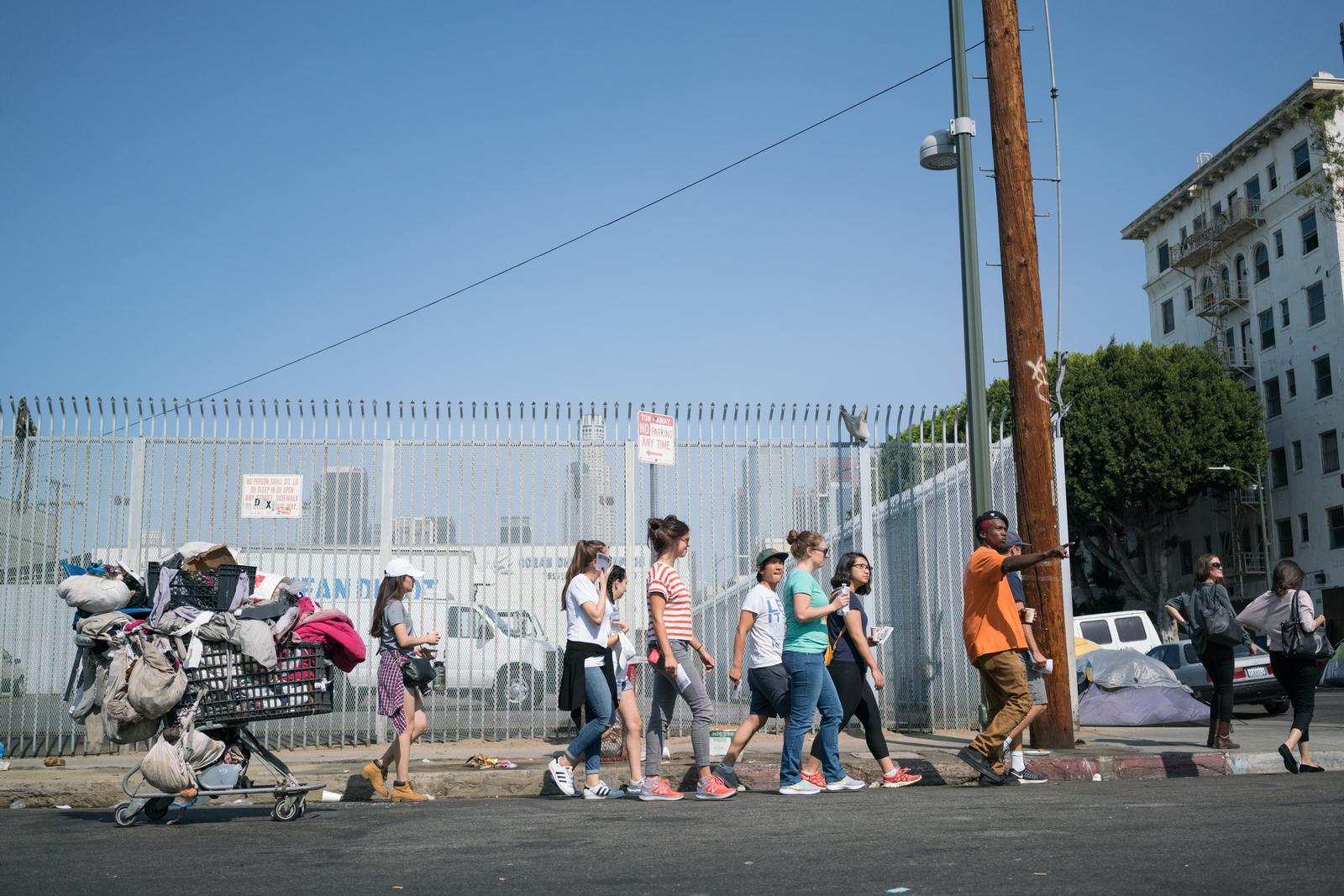 USC Gould's new Public Interest Law certificate is for students with social justice aspirations and interest in working in the nonprofit or government sectors after graduating.
The adoption of the certificate is an important signal of USC Gould's commitment to this significant career path. "While Gould is an excellent law school for students going to the private sector, we also prepare students for a wide range of other careers, as this new certificate program shows," said Pastore.
Alumni mentors will help students navigate a career path and offer connections to public service opportunities or summer jobs, along with advice about postgraduate fellowships and courses. A speaker series and events focusing on public interest law, nonprofit and government sector jobs, postgraduate fellowships and building community will round out the year.
Interest in nonprofit and government law has increased over the past decade. Many of USC Gould's incoming class of law students possess a passion for public interest and social justice. Before law school, their experiences included jobs at the American Civil Liberties Union, the New York Center for Children and the Legal Aid Foundation of Los Angeles. The commitment has carried into the start of the school year as a group of 40 first-year students volunteered their time in downtown and South Los Angeles over orientation weekend, and have joined the Public Interest Law Foundation student group.
"The Public Interest Law certificate affirms USC Gould's support for public interest law and its offerings for current and potential students interested in this career path," Pastore said. "It's exciting. The students are already working with people who are making a difference in their own communities and around the nation."
RECENT NEWS