News
USC Gould Hosts First Bar Association Fair
Friday, Oct 28, 2016
Students gain networking opportunities at recruitment event
Interested in an opportunity to advance their careers, current JD and LLM students attended USC Gould School of Law's first Bar Association Fair. Representatives from more than 20 bar associations recently visited the school to showcase their specialized organizations, which are all based in the Southern California region.
Voluntary bar associations offer law students the opportunity to meet and network with members who are active in the legal community. Members are offered guidance in seeking a job, or mentorship as well as scholarship information.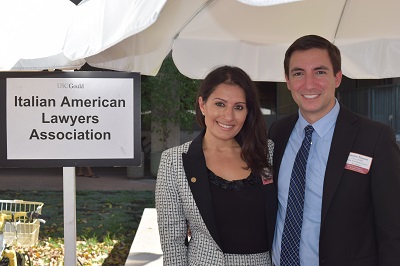 Dominic and Tatiana Nunneri '14
Dr. Malissa Barnwell-Scott, director of Gould's Office of Public Service, said the fair was created to introduce students to local bar associations and the benefits of student membership. "Not many students know how many bar associations exist," said Barnwell-Scott. "There are bar associations specific to practice area, gender, ethnicity and geographic location. These organizations promote the advancement of their members through a variety of workshops and networking opportunities."
Justin Bongco JD '18, plans to make litigation his specialty. As he arrived at the fair he came across the Philippine American Bar Association. "I am excited to see that bar associations can be granular," said Bongco. "It is important that there is a variety to fit every student's needs, and I like seeing that it is not so broadly defined."
Many of the associations were represented by Gould alumni, such as Dominic and Tatiana Nunneri '14, who met at Gould and are now married. Together, they were recruiting students for the Italian American Bar Association.
"We both joined during our first year of law school", said Tatiana. "It is a perfect place to meet lawyers and judges in a friendly environment, and they are all excited about helping students succeed in the legal market".
RECENT NEWS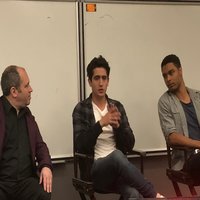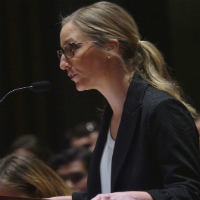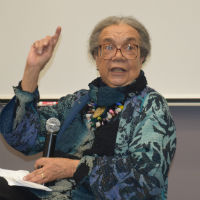 Follow the Need
April 3, 2018
Children's rights pioneer Marian Wright Edelman inspires at USC Gould