News
Seven Ways to Take Care of Yourself During Finals and Beyond
Wednesday, Nov 30, 2016
SBA President Stephanie Rector '17 shares healthy tips for law students
Self-care is often as simple as remembering to drink water, taking prescribed medications, and eating actual meals (instead of just candy and coffee). Taking care of yourself by practicing some habitual self-care routines really improves your performance. No one expects an athlete to do well on a game day if the athlete didn't eat or sleep well the night before--why would we expect any different for students? Your brain is just another muscle--if you treat yourself well, your brain will thank you.
Here are some quick and easy tips that are accepted as tried-and-true methods for minimizing stress, anxiety, and depression that can enhance your performance during finals week and beyond.
Drink Water... No, Really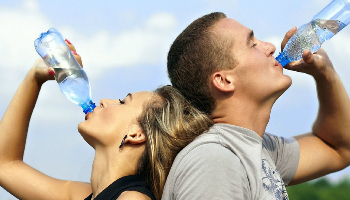 Make sure you're staying hydrated.
Every year, students across the country end up in the hospital because they haven't hydrated and are experiencing the symptoms of dehydration: sluggishness, dry eyes, dizziness, and even fainting. Don't get stuck spending hours drinking juice boxes in USC's awesome Engemann Student Health Center --carry a refillable bottle with you and set (and meet) water goals every day.
Eat "Real" Meals
Iron, protein, and vitamin D deficiencies can all lead people to feel tired or a little sad. During the rush of law school, it can be easy to miss meals or to eat high-calorie unhealthy snacks, instead of balanced meals. Don't. Make sure to treat your body like a runner treats theirs--eat well to think well and to thrive.
Complete Small Tasks
Feel like everything you need to do is towering over you? Clean your room. Clean your kitchen. Clean your bathroom. Completing small tasks has been shown to increase feelings of control--it's simple and it's small, but it really works.
Take a Long Bath or Shower
You should take a hot bath for two reasons: one, because sometimes people let showering slip as they become more busy (and no one does well when they're covered in yesterday's stink); and two, because studies show that a nice bath is a great way to de-stress! Two birds with one bath!
Take a Hike, Buddy
No. Really. Take a few minutes to stretch, go on a hike with a friend, or just walk around the block. How are you going to study when you've got inhibited blood flow because you haven't moved in hours? A brisk, short walk can do wonders to improve your outlook on life--it's also a good reminder that life exists outside of whatever is causing you stress.
Participate in Gould's Wellness Week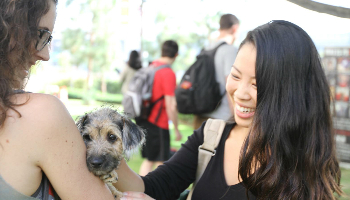 As part of "Treat Yo Self" week, Gould Student Services invited puppies to campus.
Every year, USC's Student Bar Association (SBA) and Student Services put on "Treat Yo Self" week--a week dedicated to improving student's lives as they begin preparing for finals. SBA and Student Services bring dogs and kitties to school, offer free yoga classes, and treat students to healthy smoothies, among other awesome things!
Finally, remember that there are always resources available if things begin to feel like they're too much. USC's
Engemann Center
has counseling and referral services for students who are feeling depressed or anxious. Gould's Student Services's
Dean Jones
is always available to discuss ways to improve students' experiences at USC. And, professors at USC are known for being open to helping students who are having trouble with the material.
The Trojan Family Fights On best when its members take care of themselves. So, practice self-care and Fight On stronger than ever.
RECENT NEWS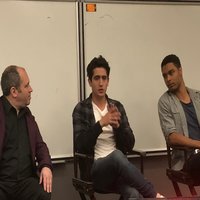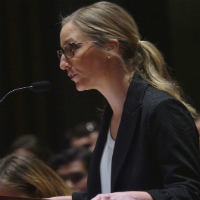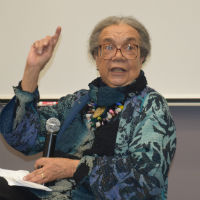 Follow the Need
April 3, 2018
Children's rights pioneer Marian Wright Edelman inspires at USC Gould