News
Lawyers 101
Tuesday, Mar 21, 2017
This spring, two deans – one former, one current – team up to teach undergrads

USC Gould's current and former deans have teamed up to teach a course on "The Legal Profession" to help answer the question, "How do I become a lawyer?" while also exposing undergraduates to the wide range of legal practice areas.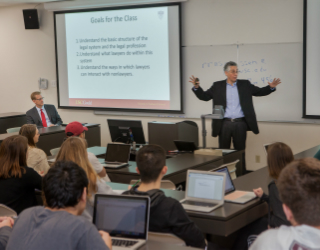 Former Gould Dean Robert Rasmussen leads the first day of "The Legal Profession" course for undergraduates.
The class — which is the first of its kind at USC Gould — was designed by Dean Andrew Guzman and former Dean Robert Rasmussen as a primer for students interested in attending law school, going into business or developing a better understanding of legal issues.
"Law school is where we make our leaders," says Guzman. "I view what we do in law school as training future lawyers, but a lot more than that. We train people who run every part of our society. Anywhere you find important decisions are being made, you can be sure that lawyers are involved."
Each week, Rasmussen and Guzman invite leading practitioners to discuss how their law degree has elevated their career. Speakers include noted Warner Bros. entertainment lawyer Matt Matzkin '00 and Amy Forbes '84, co-partner in charge of the Los Angeles office of Gibson Dunn & Crutcher.
"We want students to come to law school with an appreciation of what it's like to be a lawyer," said Rasmussen. "This really isn't a job; it's a profession. When you become a lawyer, it becomes part of your identity."
RECENT NEWS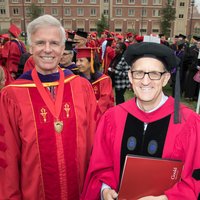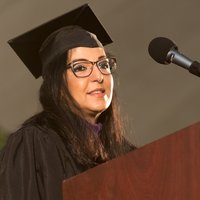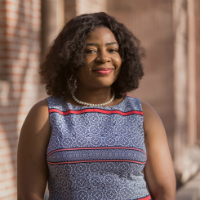 Another Person's Shoes
May 8, 2018
Nigerian lawyer Sharon Obuns wants to use her LLM degree to raise awareness for the benefits of mediation