News
Two Esteemed Faculty Members Join USC Gould
Wednesday, May 24, 2017
By Gilien Silsby
USC Gould School of Law has recruited two accomplished legal scholars, Franita Tolson of Florida State University and Michael Simkovic of Seton Hall University.
Tolson's research focuses on election law, constitutional law, legal history and employment discrimination, while
Simkovic's scholarship is in law and finance, with a particular emphasis on credit markets, financial regulation, and taxation.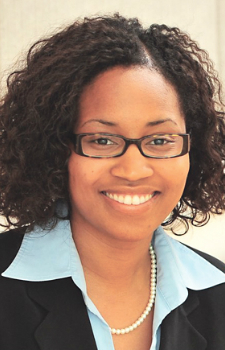 Franita Tolson
They will join USC Gould School of Law on June 1, 2017
"We are fortunate to welcome Professors Tolson and Simkovic to our faculty," said Andrew Guzman, dean of USC
Gould. "Their scholarship is of the highest caliber and will complement the work of our faculty. They are incredibly strong additions to USC Gould."
Tolson has written on a wide range of topics including partisan gerrymandering, campaign finance reform, the Elections Clause, the Voting Rights Act of 1965, and the Fourteenth and Fifteenth Amendments. Her forthcoming book, A Promise Unfulfilled: Section 2 of the Fourteenth Amendment and the Future of the Right to Vote, will be published next year by Cambridge University Press.
Tolson clerked for the Hon. Ann Claire Williams of the U.S. Court of Appeals for the Seventh Circuit and the Hon. Ruben Castillo of the Northern District of Illinois. Tolson is a graduate of the University of Chicago Law School, where she was a member of the University of Chicago Law Review and won the Thomas Mulroy Prize for Oral Advocacy in the Hinton Moot Court Competition.
"The faculty of USC Gould School of Law has a reputation for generating cutting-edge scholarship while engaging in high level teaching that produces first rate lawyers," said Tolson. "I am honored and delighted to join this amazing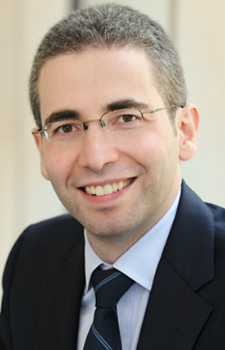 Michael Simkovic
faculty."
Simkovic work has been published in leading journals including The University of Chicago Law Review, The Journal of Corporate Finance, and the Journal of Legal Studies. In 2015, he received the American Law Institute's Young Scholars Medal and became an elected member of the American Law Institute.
In 2012, Simkovic won the American College of Consumer Financial Services Lawyers award for Best Professional Article. For three years in a row, he was voted among the most influential in legal education by National Jurist Magazine.
Before joining the Seton Hall faculty, Simkovic was an attorney at Davis Polk & Wardwell in New York and a strategy consultant at McKinsey & Company, specializing in legal, regulatory and business issues affecting financial services companies. He earned his law degree at Harvard Law School, and his undergraduate degree from Duke.
"USC Gould is an exceptional institution, and I am honored to join the distinguished faculty," Simkovic said. "I look forward to collaborating and further developing my research at this fine law school."
RECENT NEWS