New Horizons
Saturday, December 1, 2018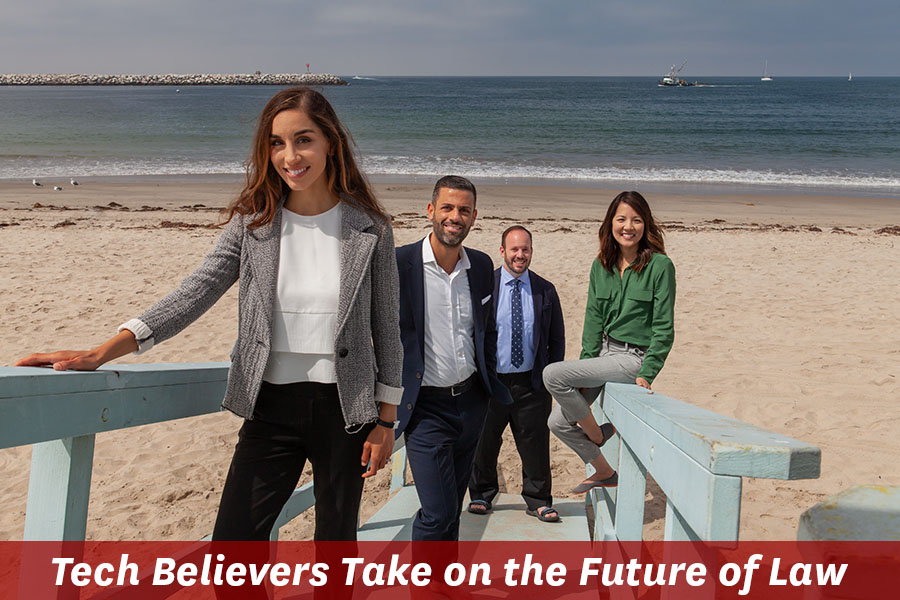 By Anne Bergman
At the USC Gould School of Law, we are constantly striving to provide our students with the curriculum, tools and connections so they can eventually lead us through the constantly evolving legal landscape.
The
alumni featured below
, and in our
alumni magazine
, are prime examples of attorneys applying what they've learned at Gould, in ways that probably none of them thought possible when they arrived for their first day of class.
Three of them are entrepreneurs, launching their own award-winning start-ups, while one is literally transforming science fiction into reality at the Alphabet company's Moonshot Factory, also called X.
Whether they want to bridge the justice gap, create efficiencies for their fellow lawyers, master new technologies or translate tomorrow's ideas into today's reality, each of these USC Gould alumni are working to make the impossible possible.

She Makes the Impossible Possible
At X, Ashley Hu (JD 2007) applies her tech and legal skills to solve unprecedented challenges.

Time Tracker
With his award-winning startup, Ryan Alshak (JD 2013) seeks to transform the way lawyers work.

More Than a Power Lawyer
Entrepreneur Dorna Moini (JD 2012) deploys tech to close the justice gap.

Game Changer Boosts Value of New Industry
Sam Goldberg (JD 2006) transcends the noise to create a bonafide blockchain startup.
RECENT NEWS