Awards Ceremony Recognizes Contributions of Faculty, Students, Staff
Tuesday, May 7, 2019

More photos available on Flickr.
On April 10 at Town & Gown, faculty, students, staff, alumni and friends came together to celebrate the USC Gould School of Law's 2019 Annual Awards Ceremony.
During his opening remarks, Dean Andrew Guzman noted that the award recipients "have contributed to making USC Gould the vibrant and caring place that it is. Today's honorees have brought value to the law school, to the lives of others, and to the broader community."
"This ceremony serves as a reminder that we get to work with some exceptional people," he added, "and we should be very proud of the community we've built at Gould and its impressive achievements."
Below is the complete list of 2019 honorees.
Faculty and Staff Awards
William A. Rutter Distinguished Teaching Award
Honors classroom teaching; recognizes the additional time and effort great law teachers put into preparation and classroom performance
Student Bar Association (SBA) 1L Faculty Member of the Year
Recipient: Professor Scott Altman
SBA Upper Division Faculty Member of the Year
Recipient: Tom Griffith
SBA Adjunct Professor of the Year
Recipient: John Heilman
SBA Staff Member of the Year
Recipient: Mary Bingham
Student Awards
Shattuck Awards
Recognizes students who demonstrate the greatest potential for becoming outstanding members of the bar; as well as acknowledge their contributions to the law school
Recipients:
Jose Del Rio
Jack Merritt
Jeff Rodgers
Matt Saria
Janet Shamilian
Sarah Walkowicz
Miller-Johnson Equal Justice Prize
Recognizes the student who shows the greatest commitment to the cause of civil and social justice
Recipient: Kyla Wyatt
Mason C. Brown Award
Recognizes a third-year law student who demonstrates a commitment to public interest endeavors and a particular talent for trial work
Recipient: Rebecca Taylor
Dorothy Nelson Commemorative Prize
Recognizes a student who has made the most significant contribution toward the improvement of the administration of justice
Recipient: Jin Kyoung Oh
First Generation Professionals Program Student of the Year Award
Recognizes a graduating member of the C. David Molina First Generation Professionals Program who has demonstrated a commitment to the FGP by mentoring fellow first-generation students and promoting the program's goals
Recipient: Khadeijdra "Kiki" Carson
Graduate and International Program Awards
Recognizes two students who have demonstrated outstanding dedication to the law school, volunteering for leadership roles and improving the quality of life for all of our students
Recipients:
Vikram Rajpurohit
Elena Sakova
RECENT NEWS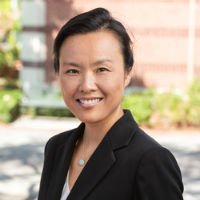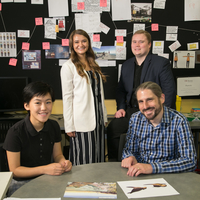 The Legal Rules of The Games
June 27, 2019
Gould's Intellectual Property and Technology Law Clinic helps student game developer navigate copyright issues.