Gould launches student emergency fund to assist with critical needs

USC Gould School of Law
Friday, April 10, 2020
The USC Gould School of Law has announced the launch of the
Gould Student Emergency Fund
to support those facing critical short-term needs as a result of COVID-19.
"We recognize that this is an unprecedented and uncertain time for everyone. The COVID-19 public health crisis has affected the lives of people and communities everywhere, including our students, who have demonstrated enormous resolve and commitment to their educational and professional goals in the face of unimaginable disruption. If you are in a position to help, we hope you will consider supporting our students at a pivotal moment in their educational journey, through our
Gould Student Emergency Fund
," said USC Gould Dean Andrew T. Guzman.
The fund will help Gould students who need support with paying for a portion of necessary items and bills such as groceries and medical expenses. For questions about the fund, please contact
emergencyfund@law.usc.edu
. The application for the Gould Student Emergency Fund may be accessed via the MyLaw Portal.
In addition, USC President Carol L. Folt recently announced
four new university-wide funds
to aid USC students, health care workers, community members and employees who are most affected by COVID-19.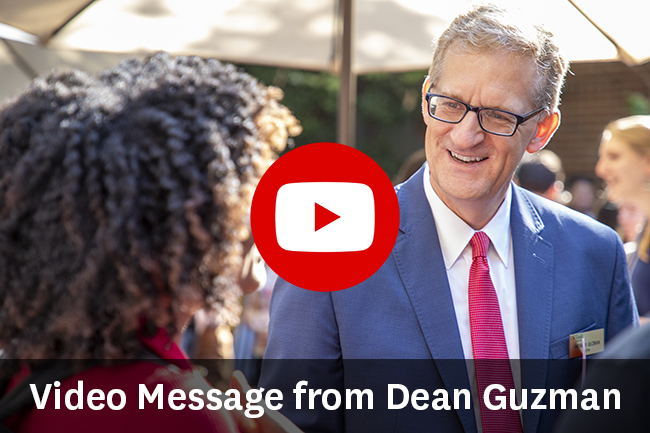 Working Together
To comply with social distancing guidelines, the law school worked diligently to transition to a virtual learning environment, moving over 180 courses to a virtual platform, which hosts more than 1,000 students. Over 200 faculty members are now teaching and collaborating online, while more than 125 staff members are working remotely to continue our business operations and support Gould students through advising, counseling, career development and other vital services.
"Although our work and learning environments have changed, our vision and mission as a law school have not. We are determined – now more than ever – to support our students and to provide them with the highest quality educational experience," Guzman said. "These past few weeks, the character and resiliency of our law school has been on full display. Gould students, faculty, staff, alumni and friends have shown tremendous compassion and care for one another and our community."
Read More
RECENT NEWS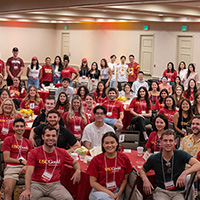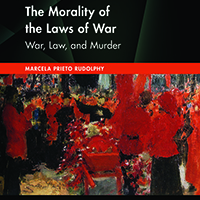 Facing the tragedy of war
September 13, 2023
Professor Marcela Prieto's new book, "The Morality of the Laws of War," argues for strengthening international law to el...