Bringing the real world into the classroom

USC Gould School of Law
Friday, July 17, 2020
How two changemakers in SoCal health care prepare students for a rapidly evolving industry
By Christina Schweighofer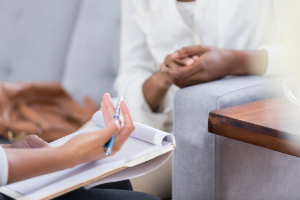 USC Gould classes prepare students for careers in a rapidly evolving health care industry.
Over the course of their careers in hospital management, USC Gould Lecturers in Law Sheniece Smith and Susan Taylor have seen the industry grow ever more complex. Both Smith and Taylor have significantly impacted how health care is delivered in Southern California. They now bring their expertise to the classroom, with the goal of helping students succeed in their careers.
Smith, who teaches "Health Law and Policy," is the vice president and general counsel for Hannibal Regional Healthcare System in Hannibal, Missouri. She previously spent more than 10 years in the legal department at Children's Hospital Orange County where she launched a family legal assistance program that provides free guardianship and conservatorship services to families who otherwise cannot afford them.
Taylor teaches "Health Care Law, Business and Finance." She is the CEO of College Hospital Costa Mesa. Passionate about issues of mental health and substance abuse, Taylor changed how mental health care is delivered in Orange County when she launched a crisis stabilization unit at College Hospital. Patients with an acute need for stabilization can now receive prompt psychiatric services without in-patient hospitalization.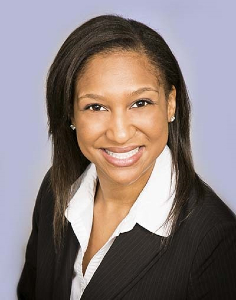 Sheniece Smith teaches "Health Law and Policy."
Both lecturers draw on their own experiences to teach students how the law might apply to current issues and real-life situations. Smith covers topics ranging from bioethics and telemedicine to physician relationships and informed consent, which is where her experience with family legal assistance has proven especially useful. All aspects of her practice have been pertinent in class, including bankruptcy.
"It seems it would be irrelevant to a hospital— but it's not, because we have patients who filed bankruptcy. Health care touches all things because it has to do with people," she says.
Taylor, who appreciates the real-time aspect of teaching health care law, dedicates one full week to the Affordable Care Act in her class. Recently, she also referenced the novel coronavirus in a lecture about disaster preparedness as a factor in the licensing and certification of health care facilities. Mental health care, homelessness and the opioid epidemic — her specialty topics — feature in the context of funding, reimbursements and delivery systems.
"It's exciting to be able to weave things together in the instructional materials and live sessions and to provide students with up-to-date news articles and links," she says.
Given the fluidity and growing complexity of healthcare, Taylor and Smith have made it their goal to equip students with a solid understanding of substantive law and the skills to adapt to change. Even in the first week of her course, Taylor covered foundational concepts regarding financial management: What should financial managers focus on? Where is their responsibility? She also addressed leadership characteristics like truthfulness, honesty and emotional intelligence.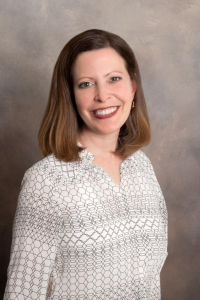 Susan Taylor teaches "Health Care Law, Business and Finance."
Smith wants to see her students get comfortable with any health care topic and learn to solve problems. For their final project, students are assigned a hypothetical but reality-based problem that they must analyze for relevant applications of the law and then solve.
"I simulate the types of complex problems presented to me and guide them through effectively presenting solutions to their audience," Smith says.
Smith's and Taylor's courses are available through the Master of Studies in Law and the Master of Laws programs. They also count toward a health care compliance certificate, which can be acquired in addition to or separately from an MSL or LLM degree. Students in the classes come from professionally diverse backgrounds; they are paralegals, attorneys, farmers, physicians and, in many cases, already employed in the health care, pharmaceutical or biotech industry.
"They bring their own qualifications to the table and end up significantly contributing to the course," Taylor says.
RECENT NEWS