Partnership revived with new Athletic Compliance Scholars program internship

USC Gould School of Law
Thursday, August 27, 2020
The program is a partnership between Gould and the USC Office of Athletic Compliance and aims to give students introductory exposure to athletic compliance
By Yulia Nakagome
Hailey Hoyt was a Team USA figure skater throughout high school. Kyle White was a hammer thrower at the University of Washington. Both students entered the USC Gould School of Law with goals of careers in sports law. This summer, the two learned the ins and outs of athletic compliance in a new summer internship program, Athletic Compliance Scholars.
The summer program is a new addition to an existing semester-long externship offered by USC Gould experiential learning.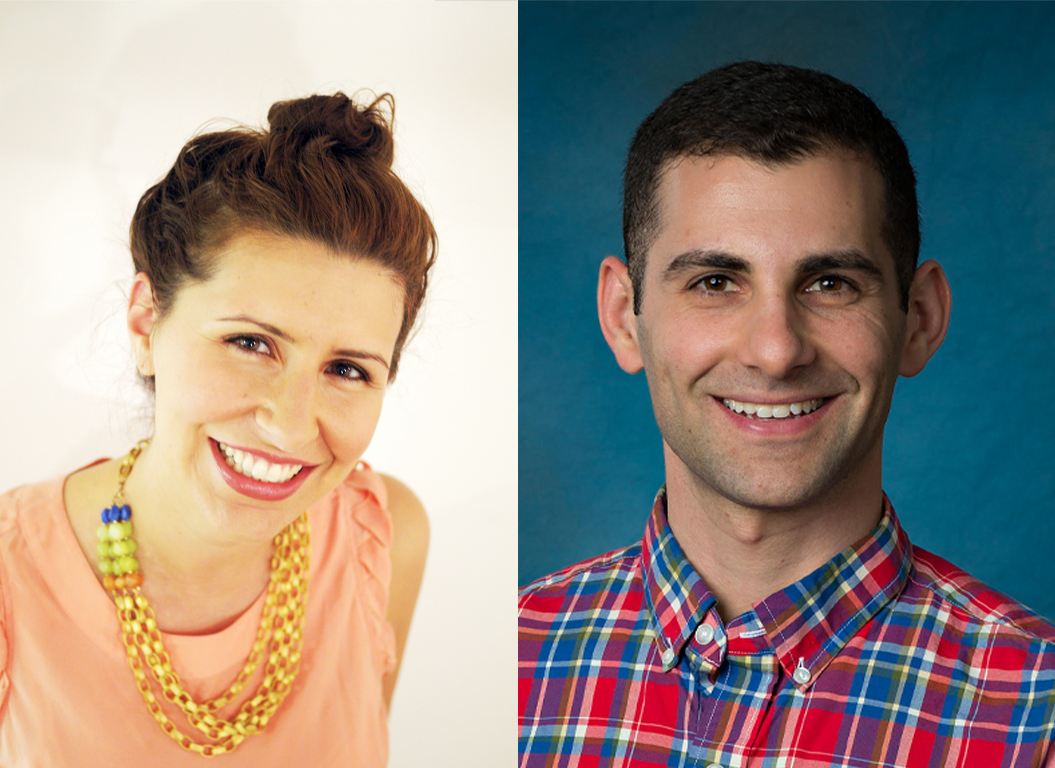 Professor Laura Riley, former director of experiential learning, and Associate Vice President of Athletic Compliance Scott Simon see the Athletic Compliance Scholars program as a unique opportunity for students to gain exposure and experience in the compliance field.
"Students are selected as scholars to participate in a job with the Office of Athletic Compliance the summer between their 1L and 2L years," says Professor Laura Riley, former director of experiential learning. "The students who work there are mentored by the office staff. Scott and his team have created a curriculum that includes topics such as regional rules, bylaw review and NCAA compliance issues."
The internship stems from a less formal iteration years ago, says Associate Vice President of Athletic Compliance Scott Simon. When Athletic Compliance started thinking about resuming the partnership with a different school, USC Gould seemed like the best fit.
"We have one of the top law schools in the nation and lots of students asking us about internships and externships, but we didn't have anything formal set up," says Simon. "Laura brought up the concept to us, and it came together very naturally. After a few conversations, we quickly realized the program is a win-win for both of us."
Internship helps students identify career path
In the first four weeks of the program, interns are introduced to the Office of Athletic Compliance's operations, and they meet daily with different office members to learn about rules and common violations. Interns apply what they have learned through assignments and receive regular feedback on their work. The program culminates in a two-week research project on a compliance-related topic of their choosing. Waterstone says the internship places a heavy emphasis on exposing students to the industry.
"The summer internship is unique to USC," says Simon. "The goal is to educate students about our industry to help them identify if it's of interest to them as a future career path. It's a balance of industry exposure and legal, regulatory work."
The program eases students into what is likely their first job in law. Law students do not work their first year, instead spending their time focusing on classes, so the summer after their 1L year may be their first opportunity to work in law or law-related fields.
"This is an opportunity for them to gain exposure to and hands-on experience in work that's not covered in first year curriculum," Riley says. "It's also nice for them to be able stay within the Trojan family their first summer working."
Interns appreciate family atmosphere, helpful staff
Hoyt says she appreciates the family environment of the compliance office and how it stimulates learning.
"I fell in love with people and culture there," she says. "So far, it's been a lot of fun — even online. The office is warm and welcoming, eager to teach us and patient because there's definitely been a learning curve. Everyone's always available to support us, and you feel like you're wanted."
For Hoyt, the internship is a blending of her interests, and she hopes that the program will help guide her career choice.
"I just finished my first year, and I don't know exactly what I want to do, though sports law is high on my radar," she says. "The internship is an opportunity to see if I am interested in sports law or compliance, and so far, it's solidifying that idea. Hopefully, I can get an externship and gain connections, which are opportunities that open a big door."
White, who had exposure to compliance and NCAA laws while an undergraduate student athlete, has similar goals.
"Largely, I hope to get an introductory exposure to what it's like to work in compliance and working with NCAA programs," White says. "I'm getting my feet wet."
The program was originally planned to run for eight weeks, but due to COVID-19, it had to be truncated to six. Despite this, White feels his experience has been worthwhile so far.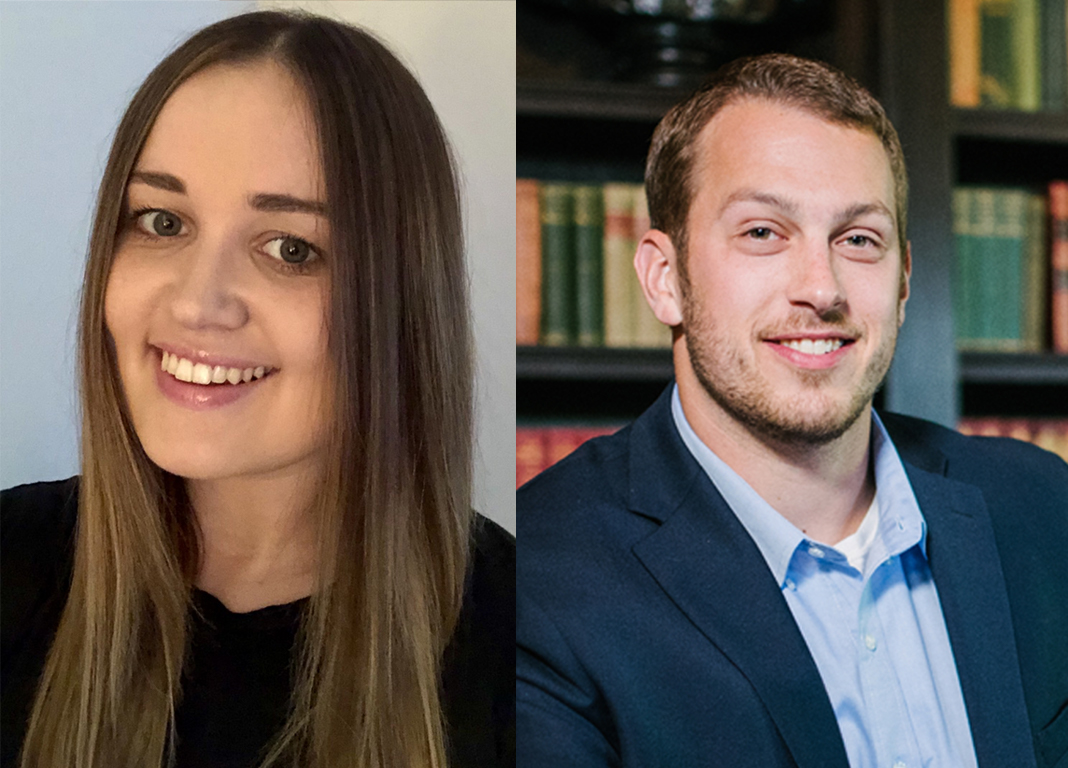 Inaugural summer interns Hailey Hoyt and Kyle White hope the summer scholars program will guide their career choices..
"It's been unconventional because of COVID," he says. "We're learning about NCAA bylaws through attending regional seminars over Zoom. It's a little challenging to do a remote learning variant of this kind of program, but they've been helpful trying to make it work and be available. Given the circumstances, they're doing a great job!"
Upon completion of the summer internship program, students may elect to apply for an academic semester externship.
"Our semester-long externs can expect to be fully functioning members of the department," Simon says. "We're going to rely on them to be part of our team and provide value to what we do."
Both the summer internship and externship programs provide students with the experience necessary to apply for entry level jobs after graduation.
"If students know they want to enter this arena, these programs will give them a leg up to get hired straight out of law school, which some students are," Riley says.
Even if students choose a different career path, the programs will provide them with a unique and invaluable skill set, Simon says.
"The skills students learn here are different from those they might develop at a law firm," Simon says. "We deal with such a wide variety of constituents. We have to be able to communicate with recruits, students, parents, coaches, administrators, boosters and anyone in between, so we have to take really complex ideas and appropriately synthesize that information for the respective audience."
Those interested in applying for the internship or externship are encouraged to contact Simon or experiential learning.
"We're always looking for talented people that are interested in our industry," he says. "I'm happy to meet with anyone who's interested."
RECENT NEWS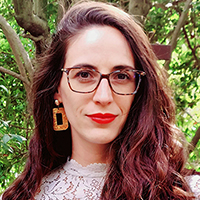 Her dream job
July 25, 2021
Background as prosecutor informs Prof. Marcela Prieto's scholarship and teaching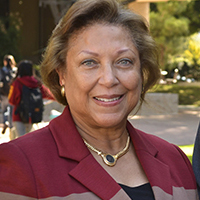 Service is in her DNA
July 25, 2021
Aulana Peters (JD 1973) continues to open the way for the next generation