A passion for business

USC Gould School of Law
Friday, August 21, 2020
USC Small Business Clinic student helps actress set up nonprofit to help children of incarcerated parents
By Matthew Kredell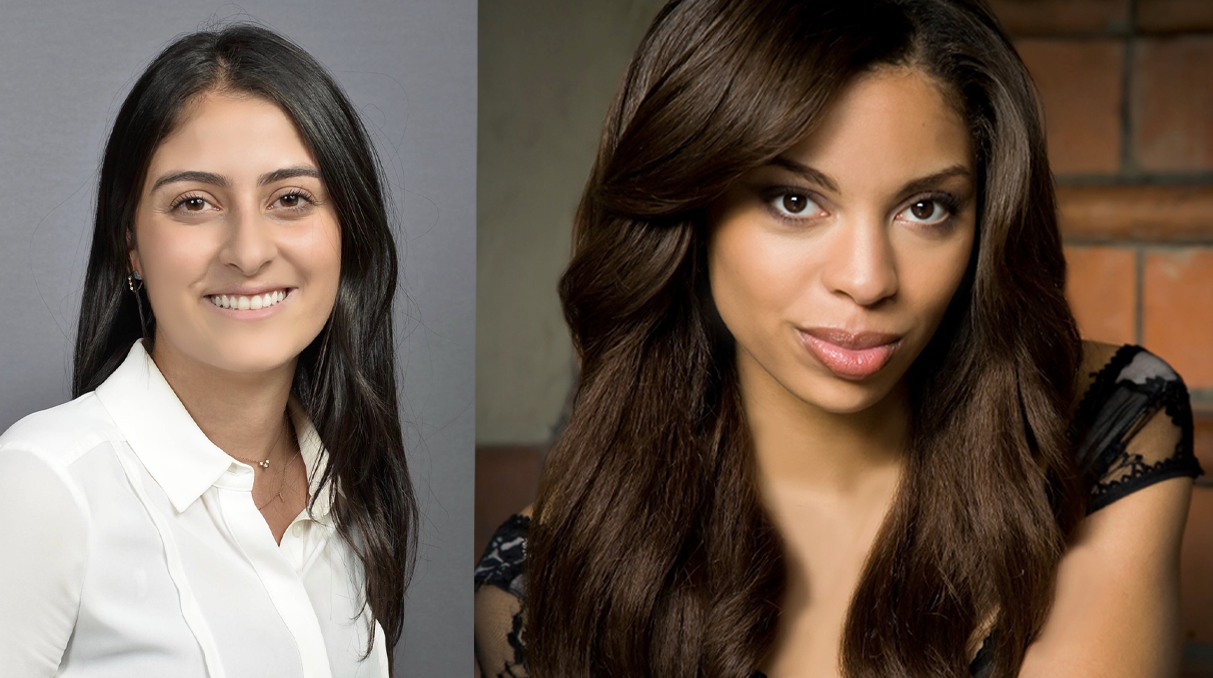 Small Business Clinic student Karen Shilyan (left) helped actress Ciera Payton turn a mentorship program for children whose parents or loved ones are incarcerated into a foundation.
Six years ago, actress Ciera Payton started a passion project to bring arts programs to underserved areas of Los Angeles with a particular focus on providing mentorship to children whose parents or loved ones are incarcerated.
She called the project Michael's Daughter, based on her one-woman show of the same name that chronicled her relationship with her incarcerated father through a series of letters.
After landing her first series-regular role last year on the show Oval, created by Tyler Perry, she felt it was time to use her platform to take her project to another level. Payton was referred to the Small Business Clinic by a friend, Elle Fersan, director of the USC Provost's Immigrants and Global Migration Initiative at USC Gould.
Karen Shilyan, a second-year law student, helped Payton turn her project into a foundation.
Shilyan has had a passion for small businesses since she was a child. Her parents started a towing company through which they set up contracts with different municipalities.
As refugees from Iran whose first language is not English, Shilyan's parents had difficulty understanding some of the legal language of these contracts. Shilyan's interest in the legal profession bloomed in high school and college when she helped her parents go over these contracts and review emails to and from city representatives.
"One of the reasons I came to USC is because I knew it is more business-centered and had opportunities like the Small Business Clinic," Shilyan says. "It aligns with my interests of going into corporate work and working with small businesses like the one my family runs."
"Helping a business start with confidence"
Shilyan's time with the Small Business Clinic began last summer and has continued throughout her second year in law school. She has worked with 15 to 20 clients.
In the spring semester, her focus turned to nonprofits, which present different challenges.
"For for-profit business, we are forming and organizing to make sure they are protected from any liability," Shilyan says. "With nonprofits, we're looking at compliance and making sure they're following all the rules to be tax-exempt organizations. Either way, it's rewarding because you're involved in helping a business start with confidence. But working with nonprofits is particularly rewarding because you're not only instrumental in setting them up but know they will be helping people in the future."
When Payton was a high school student in New Orleans, her father was sent to prison for drug possession.
"New Orleans is a highly spirited city with a lot of culture, music and art, but it also has a lot of poverty, drug addiction and alcoholism," Payton says. "Growing up there and seeing what my father went through with his addiction, I channeled my pain into something more productive and positive. I gravitated toward the arts and they made a big impact on my life."
Michael's Daughter already received funding from the City of Los Angeles to offer arts-based programs. However, Payton had to pay tax on the grants she was receiving.
Shilyan helped her craft bylaws and submit the paperwork for Michael's Daughter to become a nonprofit, making the grants exempt from taxes. The work is supervised by Professor Michael Chasalow, director of the Small Business Clinic.
Solid guidance leads career choice
"Having Prof. Chasalow as a mentor has been instrumental in my personal development as well as career goals and what I hope to achieve," Shilyan says. "Taking part in this clinic and working with clients has shown me that this is the career I want to pursue and that I'm fully able to do it."
Chasalow pointed out that Shilyan also helped Payton set up a limited liability company through which she could conduct her business activities in the entertainment industry.
"Karen's work for Ciera Payton spanned a range of the services provided by the Small Business Clinic," Chasalow says. "She provided excellent legal work that helped Ciera navigate the rules and regulations that govern both for-profit and nonprofit organizations."
Since Chasalow founded the Small Business Clinic in 2007, participating students have helped Los Angeles-area entrepreneurs form more than 1,000 entities, from partnerships to corporations. Approximately half of the 2,500 business owners served by the clinic have been women or minorities.
Payton loved working with Shilyan.
"She is amazing, so sweet and understanding and compassionate," Payton says. "Whenever you work with artists, our stuff can be a little complicated and convoluted because we're creatives. Karen understands that and she listened, was eager to learn about my mission and was very patient with me. I really feel that she is going to do very well when she graduates and goes off to work in business law."
Payton is in the process of forming a board of directors for her foundation. In addition to saving on tax dollars, she will now be able to start accepting donations. This year she will be doing two workshops rather than one, and her next goal is to take some of the foundation's work into California prisons. By January 2021, she wants Michael's Daughter to start giving out scholarships to under-resourced students dealing with the impacts of parental incarceration.
"Now that I have a foundation, Michael's Daughter is more legitimate and solidified rather than just me as an individual trying to do these workshops here and there," Payton says. "People can get on board, see the work being done and where their donations are going."
Payton expresses her appreciation for USC Gould's help with the project.
"I'm so grateful to USC Gould for offering these services. I'm very lucky to have the support of the Small Business Clinic. It's such a great hidden gem and resource in Southern California."
RECENT NEWS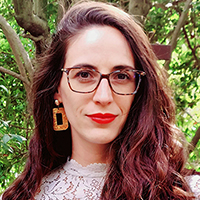 Her dream job
July 25, 2021
Background as prosecutor informs Prof. Marcela Prieto's scholarship and teaching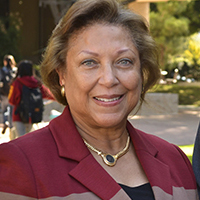 Service is in her DNA
July 25, 2021
Aulana Peters (JD 1973) continues to open the way for the next generation