USC Gould's Class of 2023 impresses with its diversity, selectivity and range of backgrounds

USC Gould School of Law
Wednesday, September 16, 2020
By Leslie Ridgeway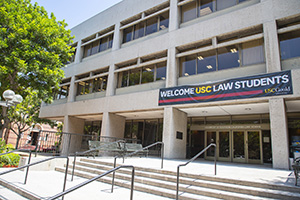 The USC Gould School of Law's JD Class of 2023 has much to distinguish it, not the least of which being the first class in law school history to begin the academic year online during a global pandemic. The Class of 2023 is also among the most diverse in terms of ethnicity, gender and backgrounds, and is one of the most selective in four decades.
In a Zoom presentation, Associate Dean of Admissions and Financial Aid
David Kirschner
noted that this year's incoming JD class is 59% women, a record high for the law school. Other notable statistics include:
47% are from a historically under-represented minority group
14 % identify as LGBTQ
13% identify as coming from economically disadvantaged homes
13% are first in their family to earn a college degree, with an even larger number the first to earn a professional school degree.
The incoming class also boasts the strongest median GPA to date (3.83), as well as a median LSAT of 167, resulting in the strongest combined median LSAT and GPA ever to enter the Gould School. And, it is one of the most selective of all time – with an acceptance rate at 17% after drawing approximately 5,300 applications.
A Cohort of Innovators and Leaders
Also notable are the backgrounds of this year's incoming class, which includes a Navy paratrooper who served on an aircraft carrier, a headline performer at Hollywood's famed Magic Castle, a co-founder of a campus homeless outreach program, a former Miss Teen USA, the founder and president of the CURA International nonprofit, a global organization focused on improving education.
The tech sector is well represented, as the Class of 2023's collective resume includes working as head of intellectual property operations for Pinterest, the creator of an iPhone app that helps the user find free food samples and the English translator of the global version of the mobile game Soul Hunters.
Other notable members of the military further make up the incoming class, including a student who served as a cryptologic Arabic linguist and signals intelligence analyst for the U.S. Army, as well as a mass communications specialist for the U.S. Navy.
Words of Inspiration and Encouragement
In his address to students,
Dean Andrew Guzman
opened with a statement about the law school's core values and its role in being "a force toward justice."
"Law, lawyers, and legal education are – and must continue to be – a part of the struggle toward increased fairness and justice. The legal system is inseparable from the social realities around us, and this imposes a clear responsibility for all of us who have chosen to join the legal profession. Lawyers must stand and give voice to our nation's most important values."
Kirschner reminded the incoming class that the first year will be challenging, but that they have the tools within them to persevere.
"While your emotions may change throughout the year, what you conveyed in your personal statement will not — and you should rely on that to overcome any obstacles you may encounter," he said. "This is why I have spent so much time sharing bits and pieces about many of you, so that all of you realize there is a reason greater than yourselves for pursuing a career in law."
Kirschner also expressed much enthusiasm and hope for the new 1L class as they begin their legal education, despite the unique circumstances presented by the pandemic.
"I am just as excited and full of optimism to welcome you, the Class of 2023, as I am each year," he said. "I really love this day, and while this year may be different, welcoming all of you is the best part of my job."
RECENT NEWS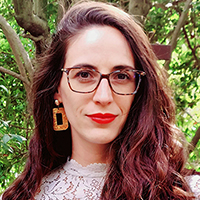 Her dream job
July 25, 2021
Background as prosecutor informs Prof. Marcela Prieto's scholarship and teaching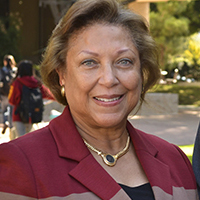 Service is in her DNA
July 25, 2021
Aulana Peters (JD 1973) continues to open the way for the next generation