Professor Elyn Saks inspires William James College students with graduation speech

USC Gould School of Law
Thursday, October 8, 2020
Saks awarded honorary Doctor of Humane Letters for dedication to serve those with serious mental illness
By Yulia Nakagome
If this was any other year, Professor Elyn Saks would have simply hopped on a plane to Massachusetts to deliver her speech to graduating seniors at William James College Sept. 14 in person. Pandemic restrictions forced her to record the speech instead. Stil, Saks made the most of the situation through a powerful commencement address, encouraging this year's graduates to do the same in their careers.
William James College is located in Newton, Mass. and prepares students for careers in behavioral health and leadership. In her speech, Saks, who was also presented by the college with an honorary degree, referenced the core emphasis of William James College: Experiential education, a pedagogical model developed by William James College graduate Dr. John Dewey, integrating academic instruction with clinical training.
"I want to suggest that you, the graduating class of William James College, have spent the past six months in precisely this experiential education, with — or perhaps without — realizing it," she said. "The pandemic has placed you there."
Saks described her own rocky journey with chronic schizophrenia, and said listening by her therapy team helped her emerge from the nightmare of the illness. She summarized her advice in two words: "to listen."
"By listening, I don't mean coffee-shop type listening, where a person's attention is split among many sounds and other distractions," Saks said. "I mean something else — a listening where one person is completely present to another, totally open to the other's experience, hearing the words and watching the behavioral cues a client uses to communicate their hopes, wishes, anxieties, and fears."
Saks proposed that her experience with psychotic illness has more to do with the graduates' experience of entering the workforce during the pandemic than they might think. Having a psychotic illness and living in a pandemic share points of contact including anxiety, isolation and a wish for a "magical cure" from an "invisible enemy," she said.
"Having experienced these things yourself, you will be in a much superior position to listen," Saks said. "You will know what your clients speak of, because you will have felt those feelings. Your work will be deeper, better and more profound."
Saks suggested that the graduates listen to themselves as well as others.
"Your ability to make meaning depends on your own well-being and your self-care," she said. "As flight attendants always tell us, put on your own mask before helping others with theirs."
Opportunity to speak to graduates inspires hope
Saks was "deeply honored" to give the graduation address and to have received an honorary Doctor of Humane Letters degree from the college.
"The opportunity to speak to mental health professionals at the beginning of their careers was a delight and filled me with hope that these graduates will make the world a better place for those who live with serious mental illness," she said. "That William James College extended a supportive and open hand to me shows how far we have travelled on the way to reducing the stigma of mental illness across our country."
The degree was awarded to Saks for her dedication to serving people with serious mental illnesses through her research, legal expertise, writing and policy work, said Dr. Nicholas Covino, president of William James College.
"Few people are as committed to the humane care of those who struggle with behavioral health problems and fewer have been as effective," Covino said. "William James College is very honored to recognize, celebrate and thank Professor Elyn Saks with this high honor."
RECENT NEWS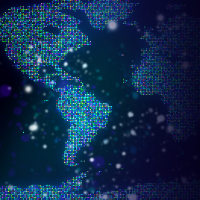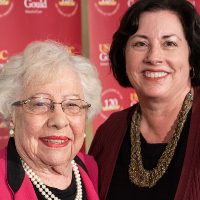 School's in for this alum
June 10, 2021
Lisa Kloppenberg (JD 1987) follows influence of Judge Dorothy Nelson to career in academia