Protecting the right to vote

USC Gould School of Law
Monday, January 11, 2021
Professor Franita Tolson contributes legal analysis to proposed constitutional amendment
By Christina Schweighofer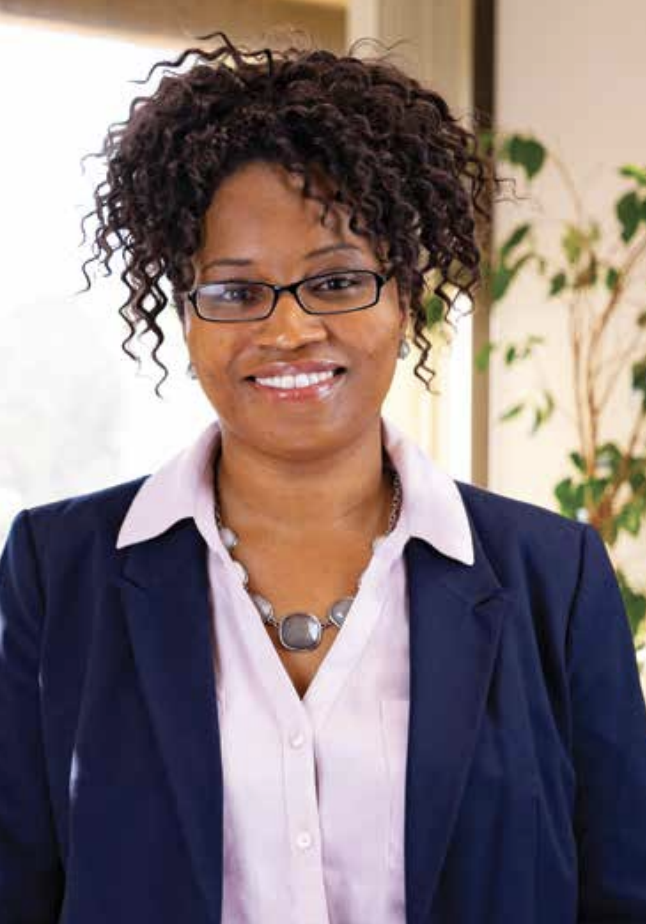 Professor Franita Tolson worked on a constitutional amendment broadening the authority of Congress to protect the right to vote.
When United States senators Elizabeth Warren and Dick Durbin proposed an amendment this summer to enshrine a right to vote in the U.S. Constitution, one of the legal scholars contributing expertise was USC Gould Vice Dean and Professor Franita Tolson.
Tolson, a noted expert on elections law, consulted staff in the senators' offices on the new amendment's language and explained its impact in a legal analysis. The proposed amendment would require states to justify all voting restrictions.
"If, for example, a state argues they need a voter identification law to address voter fraud, then it wouldn't be enough to just assert that voter fraud exists," Tolson says. "They would have to provide evidence of voter fraud to justify the burden the law places on the right to vote."
The amendment, which broadens the authority of Congress to protect the right to vote, would also ensure that citizens with prior felony convictions can participate in elections. According to Tolson, "There are 6.1 million people nationwide who can't exercise their right to vote because of a prior felony conviction, disproportionately affecting African Americans and Latinos."
The proposed amendment is a response to recent judicial decisions undermining the right to vote, including Shelby County v. Holder. In 2013, this Supreme Court ruling invalidated essential parts of the Voting Rights Act of 1965 and thereby made it easier for jurisdictions with a history of engaging in racial discrimination in voting to change their voting laws. Tolson says that states in the South became particularly aggressive after the Shelby County decision in passing restrictive measures that disenfranchise lower-income voters and voters of color.
While the Warren-Durbin proposal has little chance of being ratified now — in addition to Congress, three fourths of the states would have to sign on — Tolson sees the proposal as an important step. "It encourages conversation around how we conceive of voting rights and the importance of appointing judges and justices who support the amendment 's view of what the right to vote means," she says.
Currently an election law analyst for CNN, Tolson's book In Congress We Trust? Enforcing Voting Rights from the Founding to the Jim Crow Era will be published in 2021 by Cambridge University Press. Together with Professor Edward Foley of the Ohio State University Moritz College of Law, she also co-hosts a podcast, "Free and Fair With Franita and Foley."
RECENT NEWS