Man of the moment

USC Gould School of Law
Wednesday, January 20, 2021
Professor Jody Armour rises to role of giving context to national protests for criminal justice reform and end to racism
By Leslie Ridgeway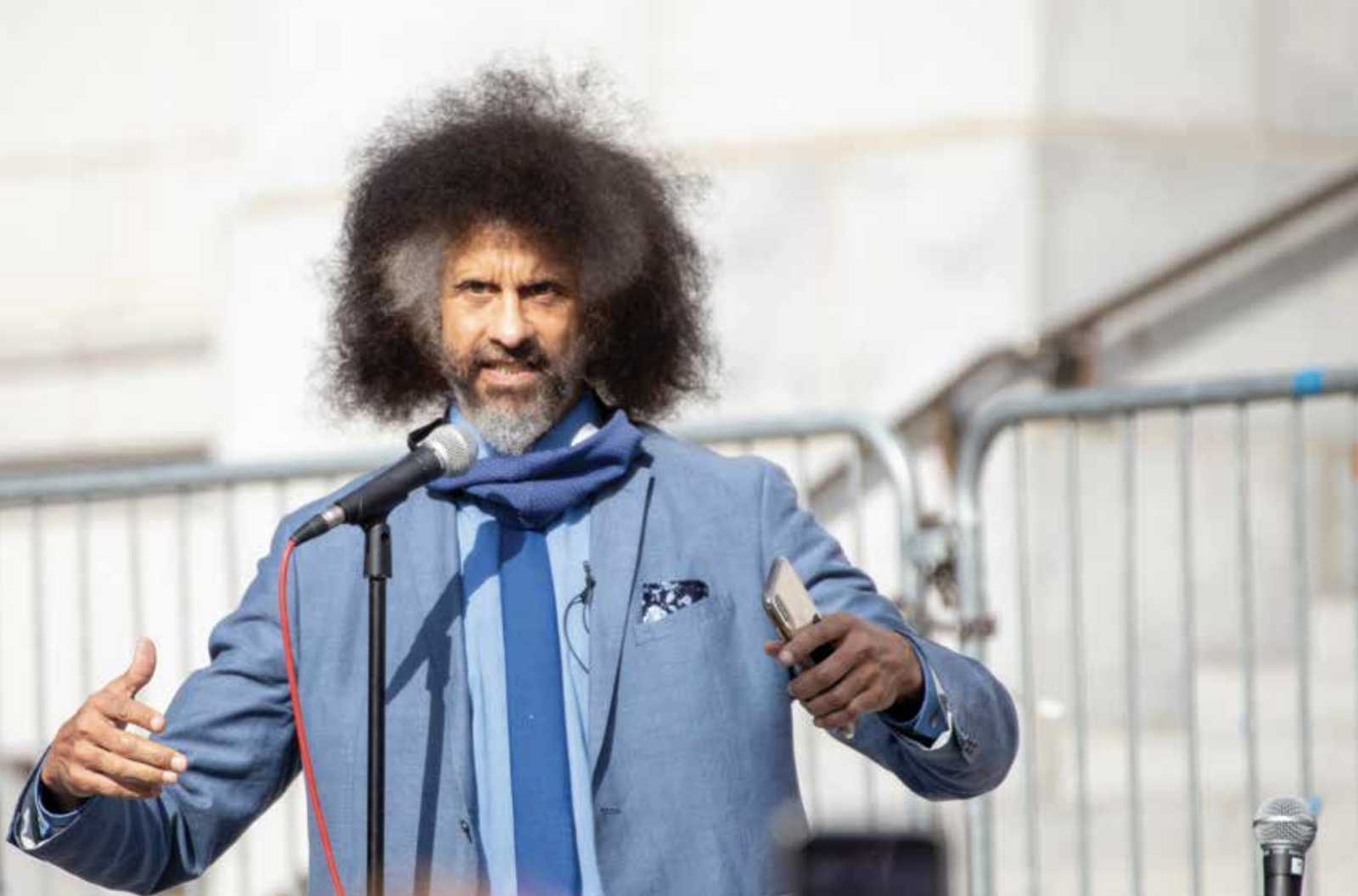 Professor Jody Armour speaking at the Jubilee March for Equality recognizing Juneteenth.
To USC Gould School of Law Professor Jody Armour, COVID-19's global threat surpassed even the election in news prominence. Then George Floyd was killed by a police officer in Minneapolis on May 25, the news cycle flipped and Armour's phone hasn't stopped ringing.
"At the time the marches started, up to 100,000 lives had been lost [to COVID], people were sheltering in place, and I couldn't imagine anything taking that story out of the headlines other than a meteor heading toward Earth," says Armour. "George Floyd dominated the headlines for five to seven weeks. It gives you a sense of the impact (of the killing) on the collective American psyche."
Armour, Roy P. Crocker Professor of Law and a wellknown scholar and advocate of criminal justice reform, in four months has given more than 80 interviews to local, national and international media outlets seeking context on killings by police of Floyd and other Black men and women, the Black Lives Matter movement, and nationwide protests. When hundreds of protestors marched across Los Angeles neighborhoods on May 29, Armour was live on the phone with the local CBS affiliate, discussing the broken policies leading to the unrest and criminal justice issues he has highlighted since the mid-1990s.
"It's less surprising if you think about these problems as longstanding and festering, problems I've been writing about in a foundational way," he says. "It was just a matter of time before the circumstances caught up or returned to these issues."
Armour published his second book, N*gga Theory: Race, Language, Unequal Justice and the Law in August, continuing or building on themes of his first book, Negrophobia and Reasonable Racism: The Hidden Costs of Being Black in America (1997). That book covered racial profiling, police brutality and mass incarceration, which are all at the forefront today.
Reporters often ask Armour about the widespread outrage following the Floyd killing. As he sees it, it leads with the killing of Ahmaud Arbery in Georgia in February, followed closely by the Floyd incident and the Amy Cooper/Christian Cooper incident in New York City's Central Park on the same day. Deep biases and flaws in societal attitudes and policies claiming to address the roots of racism and violence became too stark to be ignored. The Black Lives Matter movement was prepared to amplify the outrage thanks to an infrastructure created during protests in 2013-2015, he says.
"George Floyd, as the last element that sparked the unrest, was so powerful in and of itself," he says. "The horror of it, the indifference of the officers, and this [police] department had undergone all the training for de-escalation and implicit bias that we told ourselves would get to the bottom of these issues. It was too much for many Americans to bear without a strong visceral reaction that got them into the street."
Along with numerous news shows, podcasts and panel discussions organized by academics and activists, Armour was asked to participate in the Jubilee March for Equality in Downtown Los Angeles, recognizing Juneteenth, as well as USC's first Juneteenth celebration, bringing together faculty, students and administration in a heartbreaking and heartfelt discussion of the holiday and reckoning of systemic racism.
Today, Armour is in a unique position to observe and comment in real time as the protests morphed into calls for law enforcement policy reform and opportunities for state legislatures to respond. The results are mixed and at times, disturbing.
"We wag our fingers piously at the protestors and tell them to cast a ballot – that's more productive and reasonable to get what you want in the way of real reform," he says. "Then you look at the California Legislature and a Democratic governor who failed to enact police reforms that weren't even that radical. They said they took the protests seriously and at the end of the day, if the legislature can't deliver, what does that say about the efficacy of the ballot?"
Armour still believes voting matters, especially at a local level, for offices of district attorney, county supervisor and sheriff. He continues to champion the "progressive prosecutor" movement and serves on the board of directors of the Law Enforcement Action Partnership, an international nonprofit that comprises prosecutors, judges, scholars, and retired and active law enforcement officials advocating for drug policy and criminal justice reform.
The activities and commitments have been, at times, overwhelming. Repeat viewings and discussions of the Floyd video and others killed by police led Armour to a dark place, he says. He addressed it by rising at 3:30 a.m. for hour-long runs before early interviews and recognizing he needed help.
"Your psyche is like your body — after a while, something will give out," he says. "I've been through things before, and I like to think I can eat nails for breakfast. It is easy to not notice [exhaustion]. I think of the younger folks who haven't developed these coping mechanisms."
RECENT NEWS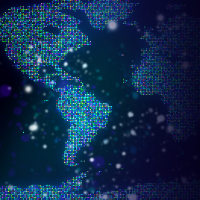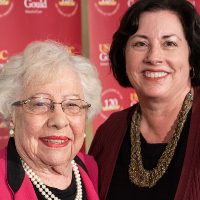 School's in for this alum
June 10, 2021
Lisa Kloppenberg (JD 1987) follows influence of Judge Dorothy Nelson to career in academia