Going Back to the Earth

USC Gould School of Law
Wednesday, March 3, 2021
After years of working in hospitality law, USC Gould alumnus Thomas Henslee (JD 1985) turned to regenerative agriculture.
By Margaret Kean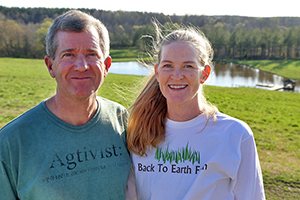 Tom Henslee (JD 1985) with his wife, Janice (Photos courtesy of Tom Henslee)
USC Gould alumnus Tom Henslee (JD 1985) is a practicing attorney by night – and a farmer with his wife, Janice, by day. "I'm really a grass farmer," he said. "I'm growing the grass for the cows but more than that, I need to get the soil life working for the microbes to feed the grass, that feeds the cows, that create nutrient-dense meat for us."
In 1985, Tom graduated from the USC Gould School of Law and moved back to Dallas to begin what he thought was a legal career in tax. He quickly discovered he didn't like that work and went into real estate law. After 5 years, he joined a law firm that focused on hospitality, working with city clubs, golf courses and country clubs. In 1995, Tom and a partner started their own hospitality law firm where they practiced for another eight years. When the general counsel of their largest client left, Tom went in-house for four years until the company was purchased by a private equity firm.
By then, he was 47 and Janice had worked through a particularly bad type of cancer. After her cancer surgery and radiation, she decided to pursue natural remedies and they both began exploring the relationship between food, nutrition and health. Tom started pursuing an interest in farming. He took courses on regenerative agriculture, on soil and farm management. Simultaneously, he started a boutique country club law firm in 2008 with his former assistant general counsel.
Janice and Tom found they were learning the same things: What was healthy for the soil is what was healthy for the body. "We learned the importance of rejuvenation beginning at the cellular level," Tom said.
As their interest grew, Janice told Tom to find a place where they could pursue their passion in earnest. Texas farmland presented hurdles from sufficient water to high costs. Familiar with Pinehurst Country Club in North Carolina from his legal work, he looked in that area for a farm.
In 2013, Tom and Janice purchased 110 acres in the rolling hills of Piedmont outside Asheboro and named it Back To Earth Farm. "It came to be through the serendipitous union of a search for how to physically feel great and how to impact the earth in a positive direction," said Tom.
Back To Earth Farm is nestled along the banks of the Uwharrie River, with pastures, ponds, pine forests, walking trails, and places to hide out and enjoy the beauty of nature at its finest. "We fully appreciate that we are merely stewards of this land," said Tom. "Our sustainable farm model has us focused on healthy soils, healthy plants, healthy animals, and healthy people. We believe that our farm can set an example of providing fantastic, quality products while honoring our environment and creating renewing experiences in nature for the soul. We hope to leave the land and people healthier than when we arrived."
Tom, Janice and Janice's mother are the farm's main workers. Even while managing the care and feeding of 30 head of cattle, composting in partnership with local restaurants, tending seven raised vegetable beds, raising chickens, and managing a cabin on their property (offered through a vacation rental app), Tom is still practicing law.
"I tell my legal clients I own a farm and they understand," he said. "I usually split the day between farm work and legal work with some days less of a split and more of two full-time jobs. Besides, the livestock seem to enjoy listening in on legal calls while out in the pasture."
"I really am a soil nerd," he said, laughing. The farm provides compost bins at local restaurants. And uses the fertilizer in the pastures. "Cattle can heal the land quickly," he said. "They eat the grass, their manure goes into the soil and creates the perfect environment for the plants and microbes to make nutrient dense soil." Tom and Janice practice managed grazing on the farm. "We have 80 acres for pastures and use a single hot wire that sets it into paddocks of ½ to 1 acre at a time," said Tom. "We move the cows around daily so they have fresh grass and the grass gets fertilized with ample time to recover after grazing."
Tom is active in food system advocacy groups that work at the policy level, including Farm & Ranch Freedom Alliance and the Piedmont Triad Regional Food Council.
"There's been a lot of consolidation," Tom said. "The big guys have made all the rules, made it very hard for small farmers to succeed in this environment. Yet there are still benefits to the environment, socially both to people and rural communities, and the health of the consumer that are really provided by the small guys."
Their hope is to help people realize their health is dependent on the quality of their food, and the environment is dependent on how well farmers are actually maintaining their property. "Is it in a regenerative way or are we using up the resource?" said Tom. "On the financial end of this, using support from government programs has taken away the economics of this actual product. So, we have food that is too cheap (because of farm supports) that is done in an environmentally harmful way that causes us to lose top soil; the use of chemicals that do not easily dissipate (herbicides, pesticides); and then provide a product that is not nutrient dense because the soil is dead. As consumers further understand that, we can turn away from where we are headed in agriculture."
It's not just economics and policy that are shaping the future of farming – it is demographics. "If you look at farming, it's old men," said Janice. "The average farmer is over 60. It may go away unless the new generation comes in. I do see them more interested in where the food comes from and how the workers are treated."
Tom and Janice are hoping to build a farm that is economically sustainable so the next farmer can make enough to get by. Eventually, they will sell the farm and "retire." When asked what that looks like, Tom said he imagines he will drop his legal practice but they hope to live near the farm and consult.
Meantime, as they tend the farm and the legal practice, Tom and Janice are strong advocates for healthy food systems. "I continue to be amazed at the disconnect between people and their food," said Tom. "Because of what Janice and I have done, and what we've gone through in our lives, it is first and foremost. If we can get our soils healthier, that will allow us to get our environment and ourselves to be healthier. And that is exactly what we're trying to do here at Back to Earth Farm."
RECENT NEWS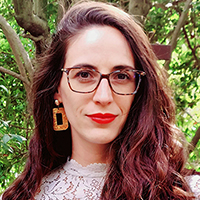 Her dream job
July 25, 2021
Background as prosecutor informs Prof. Marcela Prieto's scholarship and teaching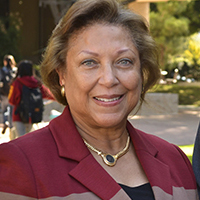 Service is in her DNA
July 25, 2021
Aulana Peters (JD 1973) continues to open the way for the next generation