Continuity and Change

USC Gould School of Law
Thursday, May 13, 2021
Casino founder and USC Gould alum Greg Lee builds on the past while preparing for the future.

By Christina Schweighofer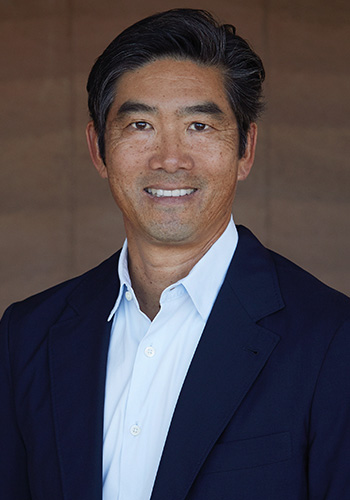 When Greg Lee (JD '92), a real estate developer, recently remodeled his office in Las Vegas, he had two goals in mind. It should honor the legacy of his parents who had worked in the very same space before him, and it should reflect his own personality.
Lee, who is the chairman and CEO of the Eureka Casino Resort in Mesquite, Nev., kept some of his parents' artifacts. They include a model of the casino, which he co-founded with them in 1997, and books about architecture and landscaping. He has added large colorful paintings by contemporary artists and a coffee table-size collage with photos of his wife and two children, extended family and friends. "I like to pay proper recognition to the past," he said, "but don't want to feel limited by it."
In his work, he balances continuity and change in a similar way. In 2015, he and his parents took an unusual step for a casino company. They sold it to their staff, who now own the Eureka through an employee stock ownership plan (ESOP).
The Lee family has a long history of entrepreneurship in the United States that started with Lee's grandfather, Joe Shoong, who emigrated from China. He founded what would later be known as the National Dollar Store chain. Lee's parents started out as real estate developers in the Bay Area.
In 1988, Lee and his parents opened their first Eureka casino in Las Vegas, thereby becoming one of very few Asian-American casino operators nationwide. Fresh out of college and with his parents still in San Francisco, Lee ran the business until he enrolled at USC Gould. His parents took over for the next six years. In 1995, following law school and a stint with a Manhattan law firm that left him feeling unfulfilled, Lee rejoined them. The company recently expanded to New Hampshire.
Lee, who earned an AB degree from Harvard College, has stayed true to his family's business philosophy of investing cautiously and of thinking through major decisions.
According to Lee, preparation is a skill that he recalls honing in the Torts class of then-Dean Scott Bice.
"He really expected you to think and be prepared," Lee said. "After you'd answered one question, there would be a follow-up that led to a whole new level of anxiety. This wasn't to embarrass you but to teach you the craft of being a lawyer. It has become my standard for knowing material and thinking about it in a holistic way."
RECENT NEWS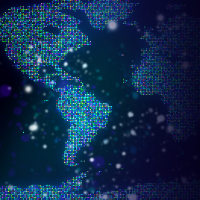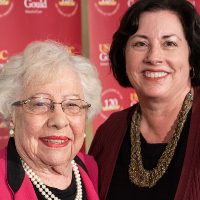 School's in for this alum
June 10, 2021
Lisa Kloppenberg (JD 1987) follows influence of Judge Dorothy Nelson to career in academia