Tracking digital competition enforcement in the Americas

USC Gould School of Law
Wednesday, June 16, 2021
Center for Transnational Law and Business project monitors antitrust enforcement trends
By Larissa Puro
With countries around the world seeing a rise in antitrust and competition enforcement in digital and technology sectors, the Center for Transnational Law and Business, based at the USC Gould School of Law, has launched an international study group to track trends and developments in the Americas. Representatives include leading practitioners and former government officials from across the region.
The Digital Competition in the Americas Study Group is a response to a general lack of awareness of antitrust enforcement activity outside of the United States and Europe — especially in the Americas, said Brian Peck, center director.
In February, the center convened recognized experts from Argentina, Brazil, Canada, Chile, Colombia, Mexico and Peru to start monitoring their countries' new and decided cases, public investigations, guidelines and legislation related to antitrust enforcement. The group meets monthly to discuss members' findings, which are published on the center's website as country tracking reports for practitioners, in-house counsel, academics and government officials.
"As digital competition law and regulation has moved to the forefront of policy discussion, we think that the need for further analysis of legislation, regulation and case developments in a holistic manner is critical," said D. Daniel Sokol, the center's faculty director.
Many of the cases and investigations involve digital giants such as Amazon, Facebook, Google and Uber, across varied sectors — from advertising and news to online banking, ridesharing and more.
The work is already proving to be both timely and useful. Since the project began, the number of antitrust investigations and related developments around digital and technology companies in the Americas has grown.
"We are seeing greater scrutiny of anti-competitive behavior in the digital and tech sectors. For example, the scope of what constitutes an abuse of a dominant market position is widening," Peck said. "We are also seeing more antitrust enforcement rules getting applied to digital and tech platforms in areas such as digital health care, financial services and supply chain management."
The group will host a virtual panel discussion to invite a broader audience to learn about recent trends and developments in the Americas in late July. In addition, a similar study group focused on the Asia-Pacific region will be launching later in the year.
CTLB facilitates interdisciplinary collaboration, teaching and research, and brings together leading global academic experts, practitioners and policymakers to consider improvements for international business activities.
RECENT NEWS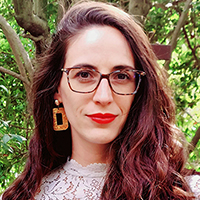 Her dream job
July 25, 2021
Background as prosecutor informs Prof. Marcela Prieto's scholarship and teaching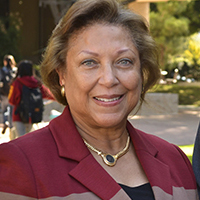 Service is in her DNA
July 25, 2021
Aulana Peters (JD 1973) continues to open the way for the next generation