Key cases spotlighted at Supreme Court Preview

USC Gould School of Law
Thursday, October 14, 2021
Professor Rebecca Brown moderates discussion with long-time USC law professor, current UC Berkeley Law Dean Erwin Chemerinsky
By Matthew Kredell
The USC Gould School of Law brought back the popular Supreme Court Preview in late September, with nationally recognized constitutional law theorist, Professor
Rebecca Brown
, moderating a virtual conversation with UC Berkeley Law Dean and former Gould professor Erwin Chemerinsky in a discussion about the upcoming U.S. Supreme Court term.
USC Gould Dean Andrew Guzman gave an overview of what to expect from the Court and previewed notable cases, which include issues related to freedom of religion, abortion and gun rights. "Needless to say, the docket for the Supreme Court this term is not lacking in interesting cases," he said.
Brown, who clerked for Supreme Court Justice Thurgood Marshall, led off with the dynamics of the Court, which tilted further rightward with the passing of Justice Ruth Bader Ginsburg and the appointment of Justice Amy Coney Barrett.
"So for the first time in our lifetime, there seems to be a solid 6-3 conservative majority, and the question really is, how will that make the decisions of the court look different from what we've experienced in the past," Brown commented.
Given the ideological makeup of the Justices, Chemerinsky expects to see some significant decisions this term, which begins Oct. 4.
"In the areas where conservatives really care, I think that the conservative majority is going to change the law and change the law dramatically," Chemerinsky said.
The law professors highlighted some of the cases with the greatest potential impact, including Dobbs v. Jackson Women's Health Organization, which looks at whether all pre-viability prohibitions on elective abortions are unconstitutional; Carson v. Makin, on whether denying government aid to religious schools violates religious rights; and New York State Rifle & Pistol Association v. Bruen, on whether New York's denial of applications for concealed-carry licenses for self-defense violates the Second Amendment.
Dobbs, set for argument on Dec. 1, has the potential to overturn landmark abortion cases Roe v. Wade (1973) and Planned Parenthood v. Casey (1992).
The case challenges a Mississippi law banning abortions after the 15th week of pregnancy. Chemerinsky noted that Roe established that states can't prohibit abortion prior to viability, considered about the 24th week of pregnancy.
"The fact that the Supreme Court took this to me is a very ominous sign with regard to abortion rights," Chemerinsky said. "And I don't think the Court can avoid hearing the issue of whether to overrule Roe or Casey."
Brown said she believes that, despite the conservative majority, the direction of the Court will depend on how many of the justices in that majority will choose to follow a minimalist approach – nudging the law in one direction, but preserving its core because it is precedent – and how many will embrace a maximalist approach – looking to overrule laws they disagree with and issuing new constitutional rules.
"I hold out some hope that those in the new center will sprinkle this newfound power they clearly have with a dose of humility and respect for an institution, such that change can be considered carefully, perhaps incrementally," Brown said.
Read More
RECENT NEWS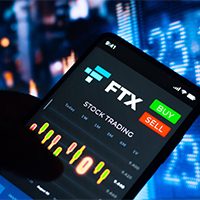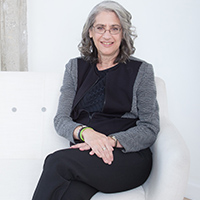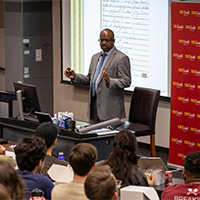 A message of hope
November 16, 2022
Judge Robert L. Wilkins chronicles family journey in 2022 Roth Lecture