Post-COVID mental health is focus of Saks Institute Distinguished Lecture, Spring Symposium

USC Gould School of Law
Thursday, April 28, 2022
"COVID is an equal opportunity virus"
By Yulia Nakagome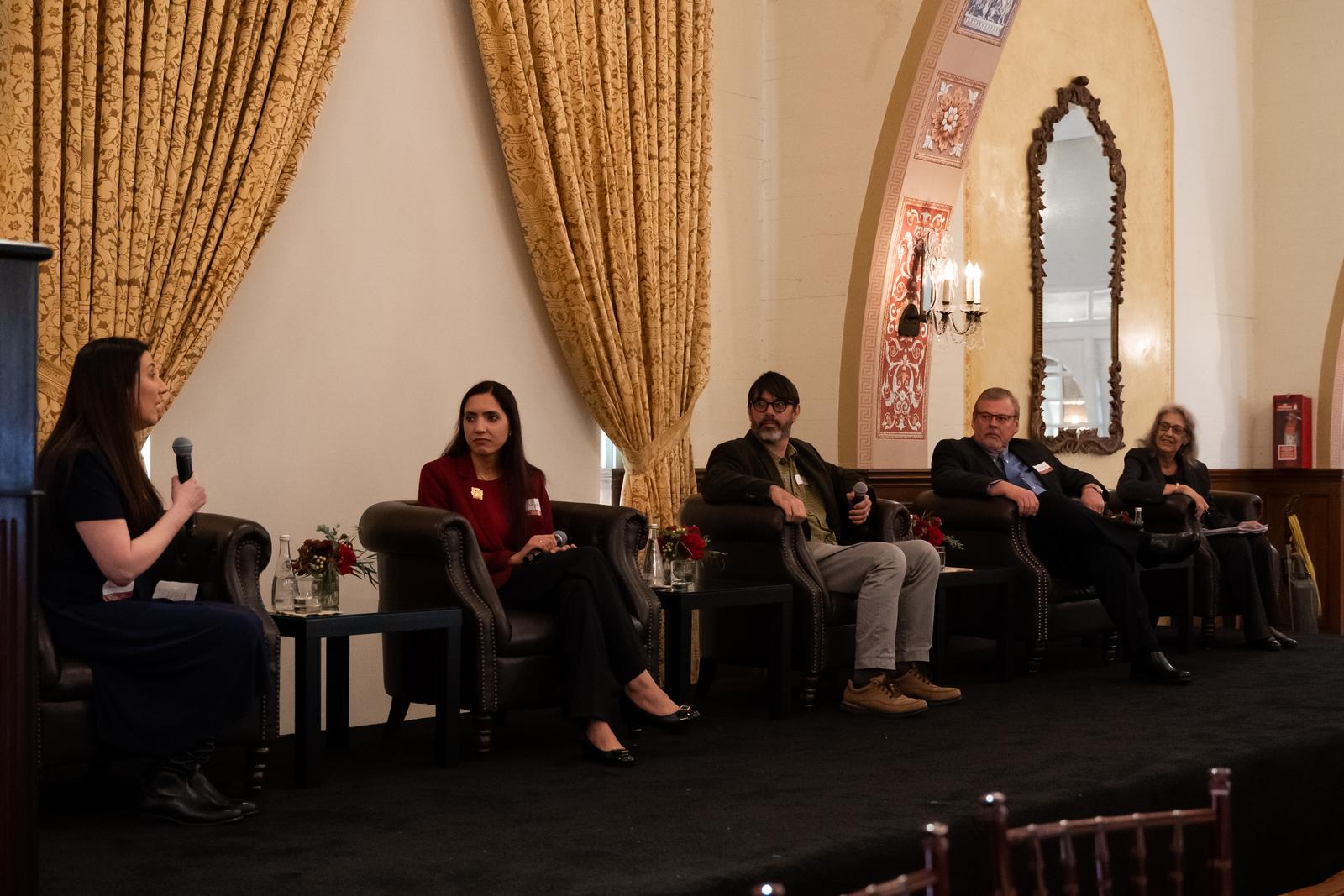 Saks Institute Spring Symposium co-moderators Pam Belluck (far left) and Professor Elyn Saks (far right) introduce a panel on therapy in the time of COVID featuring (from left) Huzaifa Ashraf, Keck School of Medicine of USC, Tristan Scremin, Painted Brain and Lin Hogan, Weems Community Mental Health Center. (Photo / Matt Oflas)
The USC Gould Saks Institute for Mental Health Law, Policy, and Ethics presented its fall 2021 Distinguished Lecture on COVID-19 and mental health/illness. Keynote speaker Pam Belluck, Pulitzer Prize-winning New York Times health and science writer, related her experience covering post-COVID psychosis, a condition affecting some COVID patients.
The lecture was moderated by Professor Elyn Saks, founder and faculty director of the Saks Institute. Timothy Botello, M.D., medical director of LAC+USC Psychiatric Inpatient Services served as commentator.
Belluck returned in mid-April to co-moderate another discussion with Professor Saks on post-COVID-related mental health issues at the 2022 Saks Institute Spring Symposium. The symposium included four panels on COVID-induced delirium and psychosis, long COVID, frontline health care professionals and therapy in the time of COVID.
Belluck told harrowing stories post-COVID psychosis — symptoms of delusion and paranoia afflicting COVID patients who had never previously experienced mental health issues. In one case, a 42-year old mother of four young children suddenly began visualizing violent scenarios involving the children. Belluck noted many doctors had not heard of post-COVID psychosis when she began to write about it in late 2020.
During a Q&A, Belluck said the most important thing she learned about COVID and mental health over the past two years was that "COVID is an equal opportunity virus."
"Anybody can be affected and everybody has been affected in one way or another. Even after we get the pandemic under control, a lot of these issues that I've been writing about will have continued fallout."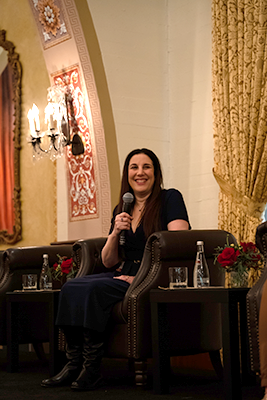 Keynote speaker Pam Belluck, Pulitzer Prize-winning New York Times health and science writer (Photo / Matt Oflas)
Botello expanded on this point in his presentation.
"There's a finding from a U.S. survey taken in January 2021 that says four of 10 adults reported symptoms of anxiety or depressive disorder, and that's up from one in 10 in January 2019," he said. "Communities of color — the pandemic disproportionately affected them."
Saks noted that post-COVID psychosis may result in greater compassion for those with mental health challenges.
"There may be an upside because more people, unfortunately, experienced depression and anxiety and therefore may have more empathy for people who do as a result of their condition," she said.
Saks also praised Belluck and Botello for helping to spread the word and demystify mental health issues.
"Coming to see mental health disorders as brain disorders doesn't much reduce stigma, but putting a human face on does," she said. "So, Pam telling her stories in newspapers, Tim telling his stories in scholarly journals and patients coming forward and telling their stories — that's going to have a big effect."
Read More
RECENT NEWS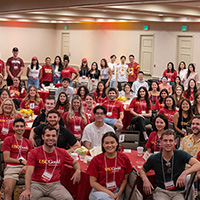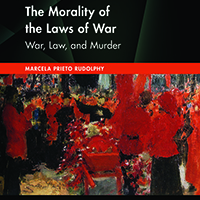 Facing the tragedy of war
September 13, 2023
Professor Marcela Prieto's new book, "The Morality of the Laws of War," argues for strengthening international law to el...