USC Gould ranks high in job market

USC Gould School of Law
Thursday, June 30, 2022
Record numbers place Gould in the top 10 nationwide
By Yulia Nakagome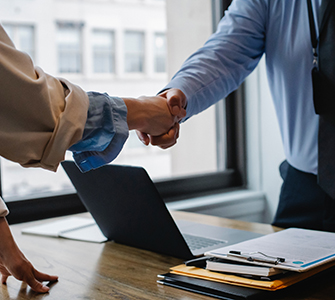 USC Gould School of Law ranked 10th in the nation — and first among California law schools — for full-time, long-term, bar passage-required jobs in 2021, according to the latest data collected by the American Bar Association.
The ABA data showed USC Gould with 90.67% of its 2021 graduates in such jobs, as well as the highest number of employed students (96.44%) in Gould's recent history.
"This is a significant achievement for the law school and a testament to the exceptional talent of our students," noted Associate Dean of Career Services Robin Apodaca. "Our students' resiliency throughout the pandemic – coupled with the CSO team's phenomenal dedication and effort to stay connected with our students – proved that the Trojan Spirit is as strong as ever."
Comprehensive Student Support
The USC Gould Career Services Office offers career counseling and programming, including workshops, networking events, career panels and online resources, as well as major recruitment fairs where students can meet with prospective employers who are leaders in the law profession.
Apodaca said the CSO team brings an "all-hands-on-deck" approach that includes relationship building and accessibility.
"The simple answer is that we make ourselves available," she said. "Whether it's an email or a quick stop by our office, we try to make our space open and available for our students.
"The more complex answer is that we begin our professional relationship with students at orientation and it continues through graduation and beyond," she said, noting that this includes getting 1L students involved early on in creating a career plan.
Career Connections
There's also the unique value of the Trojan Network.
"Our alumni are very active and consistently engage students through volunteering their time as workshop panelists, attending the annual Mentor Lunch, and conducting mock, informational, and real job interviews," Apodaca said.
Looking ahead, the CSO team hopes to help build on the recent success by staying true to its student-centered focus, according to Apodaca.
"We will continue to meet our students where they are and be a resource to help them get to where they want to be," she said.
Read More
RECENT NEWS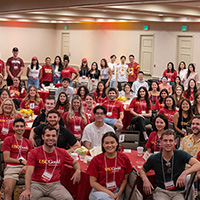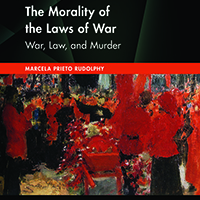 Facing the tragedy of war
September 13, 2023
Professor Marcela Prieto's new book, "The Morality of the Laws of War," argues for strengthening international law to el...