Student-led investigation recommends significant reforms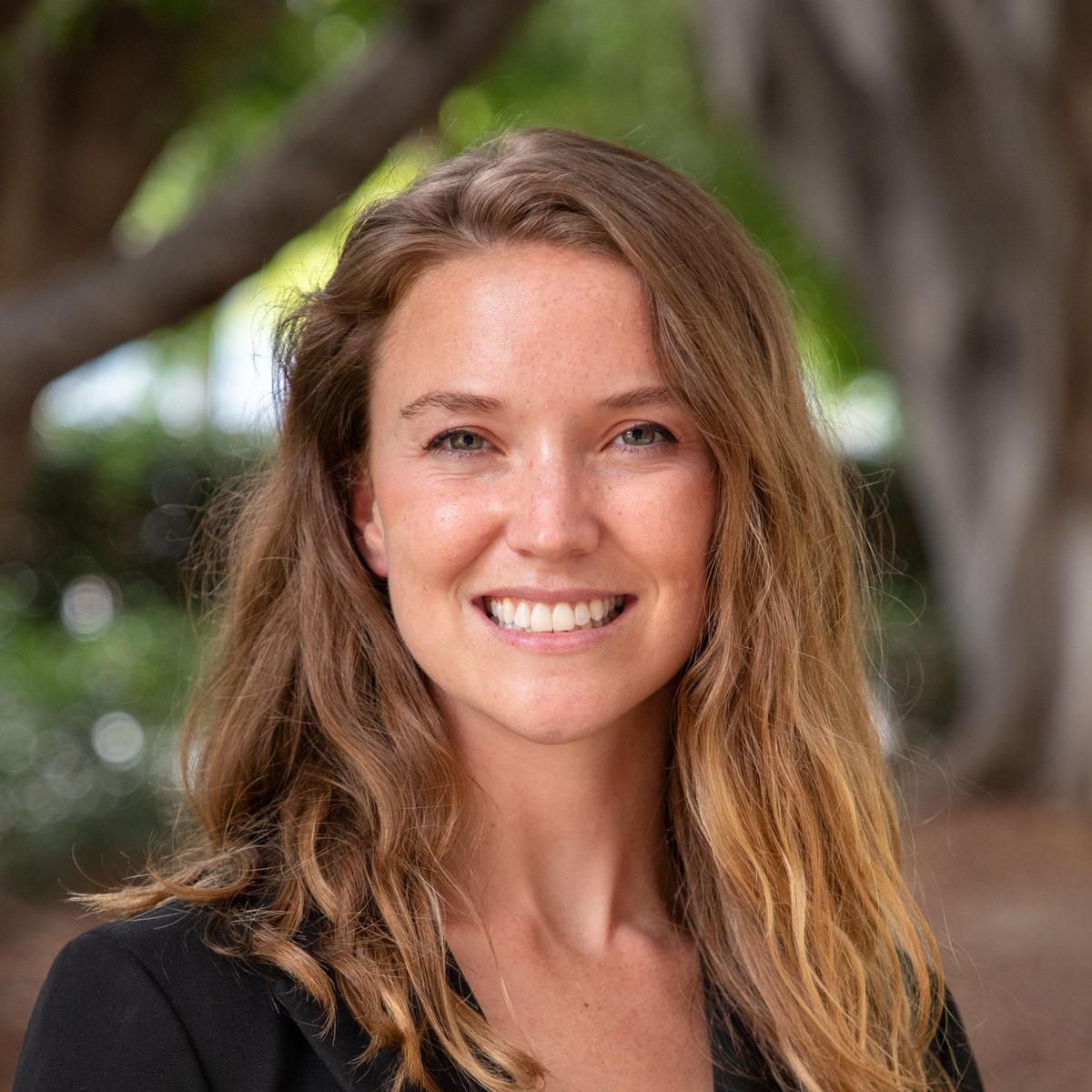 Student attorney Maura Reinbrecht conducted most of the interviews and report analysis for the IHRC report.
Do law enforcement operations to stop sex trafficking lead to abuse of trafficked persons? That was a question investigated by USC Gould School of Law's International Human Rights Clinic in a report titled "Over-Policing Sex Trafficking: How U.S. Law Enforcement Should Reform Operations."
Professor Hannah Garry, founding director of the clinic, and student attorney Maura Reinbrecht, introduced the report Nov. 15 in a virtual launch and panel discussion with experts and individuals who have experienced sex trafficking. The report, endorsed by 33 anti-human trafficking experts, including individuals and organizations, was subsequently cited in an article in The Washington Post about trafficking myths around the Super Bowl.
The report, completed over three years, is a comprehensive assessment of law enforcement operations to combat sex trafficking, coordinated nationwide on federal, state and local levels. Reinbrecht, who conducted most of the interviews and report analysis, and Garry are the report's primary authors. They were assisted by six other student attorneys at the clinic who did in-depth interviews with 42 law enforcement professionals, prosecutors and those who have experienced sex trafficking, filed 16 public records requests and developed a broad literature review. Wilmer Cutler Pickering Hale and Dorr LLP served as pro bono counsel to the clinic for the report and the team included clinic alumna Kelsey McGregor (JD 2015), now counsel at WilmerHale.
Anti-sex trafficking operations became a clinic focus after troubling accounts from clients that told a different story than official reports on anti-sex trafficking operations, Garry said.
"No matter how well-intentioned, operations too often result in serious human-rights abuses with disproportionate discriminatory harm to minority communities, particularly Black women and minors, the LGBTQ community and undocumented immigrants, who are at greater risk for sex trafficking," Garry said.
Report concludes anti-trafficking operations amount to "over-policing"
Most disturbing are accounts of verbal, physical and sexual abuse of trafficked persons by law enforcement, indicating a lack of oversight and accountability, Reinbrecht said.
"Given the ineffective, harmful and sometimes abusive nature of operations, we conclude that operations are a form of over-policing that traumatizes trafficked persons, perpetuates systemic racism and undermines the aims of the Trafficking Victims Protection Act," Reinbrecht said.
Other students working on the report include 2L Mairin McQueen, Mirelle Raza (JD 2021), Shayna Jackson (JD 2021), Anissa Ghafarian (JD 2020), Julie Kvedar (JD 2020) and Kaili Lynn (JD 2020).
McQueen said the project changed how she perceives her role as an attorney.
"Seeing these conflicting points of view on how to combat human trafficking helped me develop as a lawyer," she said. "I think being an attorney is understanding that issues are complicated. There's a lot more to it than just 'human trafficking is bad, and those fighting human trafficking are good.'"
The report's authors recommended that law enforcement drastically reform and limit the use of operations.
"In the least, we hope our report achieves this important goal while also impressing upon its readers the need for more transparency, investigations and accountability with respect to abuse of conduct during operations," Garry said.