Climate change 'legacy article' wins best paper honor

USC Gould School of Law
Thursday, February 23, 2023
Paper co-authored by USC Gould Professor Robin Craig lauded by Environmental Law and Policy Annual Review
By Becca Speier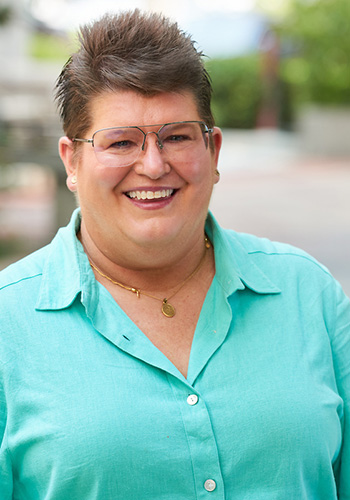 A paper co-authored by Professor
Robin Craig
and published in the
Minnesota Law Review
was named one of the 20 best papers of 2022 by the Environmental Law Institute's
Environmental Law and Policy Annual Review
.
The paper, titled "
4°C
" and co-authored by J.B. Ruhl of Vanderbilt Law School, warns of a global temperature increase of at least 4°C within the next century — higher than what most governments are preparing for. The paper makes several novel arguments urging the U.S. government to adopt a new climate change policy to deal with the effects of increased warming, including large scale migration of people and animals.
"I care more about certain articles I write than others, and '4°C' is about as high on the scale of caring as I go," Craig says. "J.B. and I both viewed it as a legacy article, a statement that had to be made, both as a tribute and a kind of apology to the future generations that might, unfortunately, have to deal with extreme climate change. Receiving the ELPAR award was a validation of those high hopes for the article."
Craig specializes in water and environmental law and is a strong advocate for climate change adaptation law. In 2019, she was elected to the American College of Environmental Lawyers in 2019 and was appointed to the International Union for the Conservation of Nature's World Commission on Environmental Law and the Center for Progressive Reform.
Craig expects the article to resonate primarily with climate scientists, but, noting that the paper calls for an interdisciplinary think tank to develop climate change scenarios and possible adaptations, hopes the paper will encourage policymakers and others to recognize the increasingly broad scope of climate change.
"The true problem with extreme climate change is that it mostly is not an environmental law problem anymore," she said. "It's an everything problem — internal migration, food and water security, public health, financing, national security, immigration, disaster relief and much, much more."
Read More
RECENT NEWS