Fred Toczek, partner at Felker Toczek Suddleson Abramson McGinnis Ryan LLP, was listed among entertainment's top attorneys in The Hollywood Reporter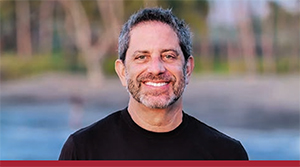 How did your Gould education/experiences shape you and your career?  
My educational experience at Gould was exceptional and gave me the foundation to pursue my dream of becoming an entertainment lawyer. The alumni connections and Gould family have and continue to be an incredible asset to me in my career; Gould alumni really look out for each other.
What professional accomplishment from the past year would you consider to be the most interesting, or that you're proudest of? 
I've been blessed to represent a number of extremely talented actors, directors, producers and writers over the years. But, I particularly enjoy watching a client's ascent to stardom while advocating on their behalf. For example, meeting a relatively unknown young boy who was cast as Harry Potter remains one of the biggest highlights of my career. A more recent example is witnessing Anya Taylor-Joy's trajectory from Queen's Gambit to starring roles in a number of features (including George Miller's upcoming Furiosa). Being a part of their teams gives me tremendous pride.
What advice would you give current Gould students as they prepare for their careers?  
Whatever your career goals may be, approach them with focus, grit and creativity and never be afraid to blaze your own trail. A wise mentor advised me to spend time ensuring I had my own bag of business so my career would not be dependent on anyone. While I certainly had to pay my dues in the early days, I was always mindful to work with an eye towards maximum autonomy.