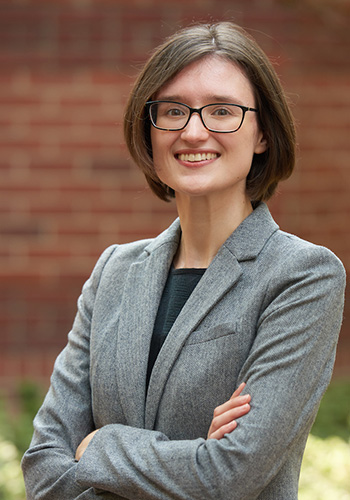 Professor
Erin Miller
is a co-winner of the 2023 Future Promise Award from the Association of American Law Schools Section on Jurisprudence. The award was presented at the AALS annual meeting in January in San Diego, Calif.
The Future Promise Award is given annually to early tenure track academicians whose work reflects potential in both philosophy and law.
"The award was such a surprise and honor," Miller says. "It's a great motivation to continue the trajectory of my current research."
Miller's research highlights the importance of free speech rights and how they are applied to mass media.
According to the Association of American Law Schools website, annual awards are hosted by several sections of the association and organized around various academic disciplines and topics of interest.